Scope Views' Best Buys 2022
Here are my best buys for 2022, sifted from many recent reviews, some ongoing. I update this from time to time to reflect recent product releases and new reviews.
Note: Click on the image for any bino/scope to go to the full review.
Best Buy Premium Birding / Nature Viewing Binoculars
Best Buy Mid-Price Birding / Nature Viewing Binoculars
Best Buy Budget Birding / Nature Viewing Binoculars
Best Buy Conventional High-Power Astronomy Binoculars
Best Buy Travel 'Scope for Eclipses
Swarovski NL Pure
<![if !vml]>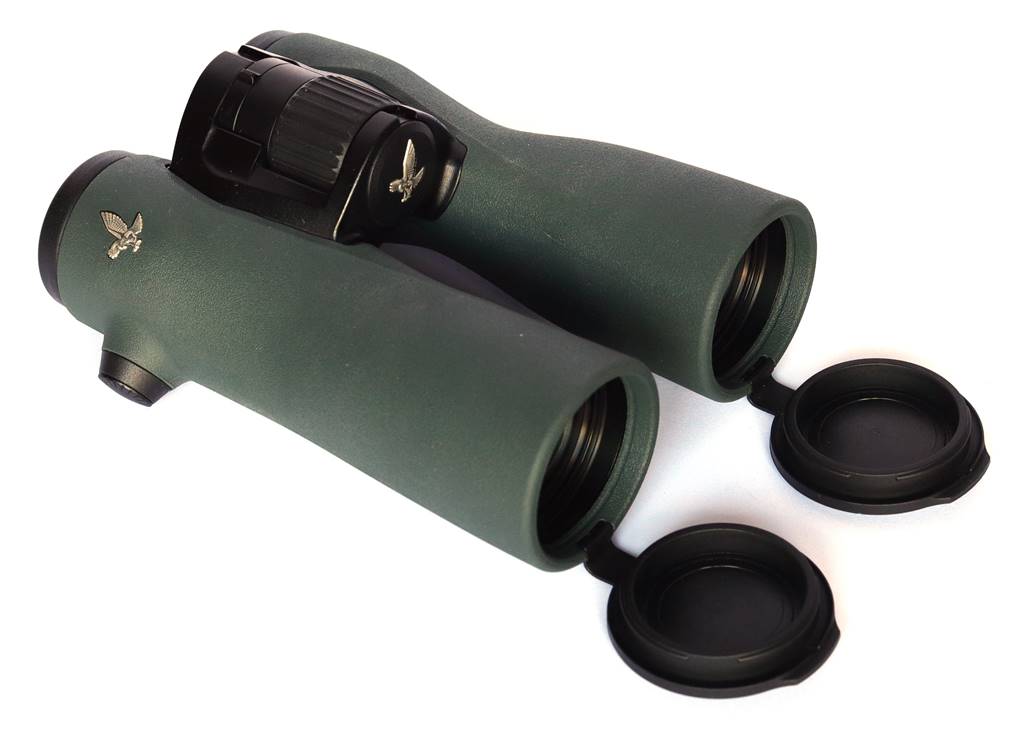 <![endif]>
Swarovski's new top-line NL Pure range have their made-in-Austria quality with a super wide, flat, bright detailed view, a really superb focuser, lots of eye relief and a comfy hold with their contoured body. Their only 'fault' is a touch of veiling flare under some conditions; and they weigh a little more than I'd like.
So the SW NL Pure is the best birding binocular I've reviewed. I've only tested the 8x42 and 12x42 models, but you can safely assume the 10x42s will be excellent if you prefer a 10x binocular.
Between the 8x42 and the 12x42, I actually prefer the 12x model. Its view and handling and eyepiece comfort are the same, but the 12x42s take you closer and have a slightly flatter and wider apparent field.
But... Zeiss' SFs are now a much closer runner-up than they were. Yes, a few design tweaks have improved them, but now that Zeiss have fixed their early quality issues their innate abilities shine through. The SFs are light, super comfortable to use (perhaps even more so than the Swarovski's) and have a great view that's just a little narrower and less perfectly flat than the NL Pure's.
Leica Trinovid HD 10x42 or Zeiss Conquest HD 10x42
<![if !vml]>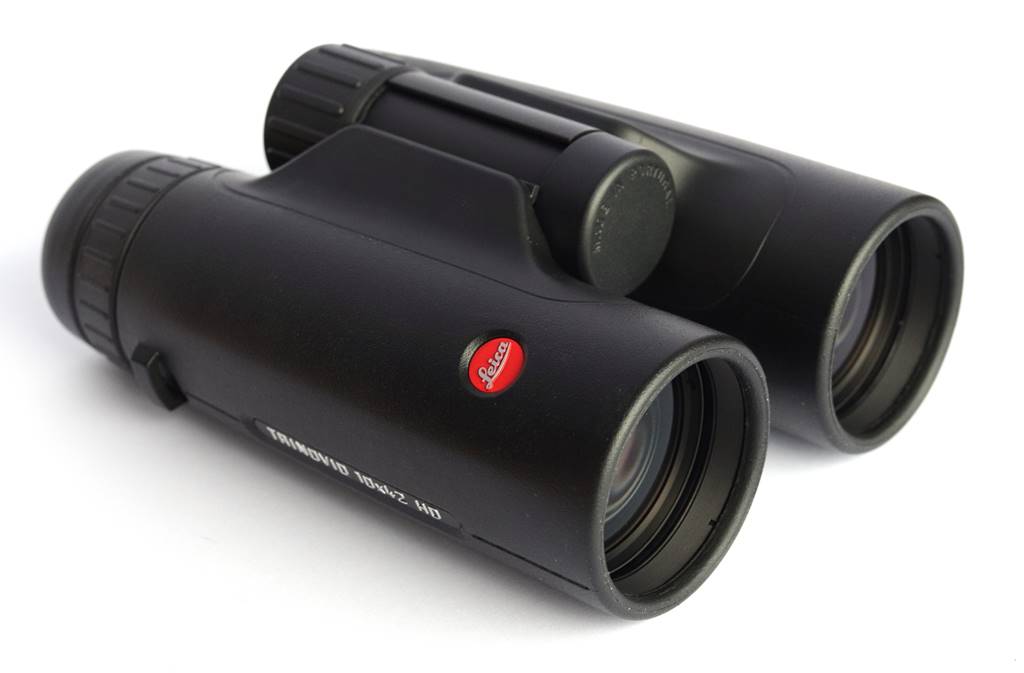 <![endif]>
<![if !vml]>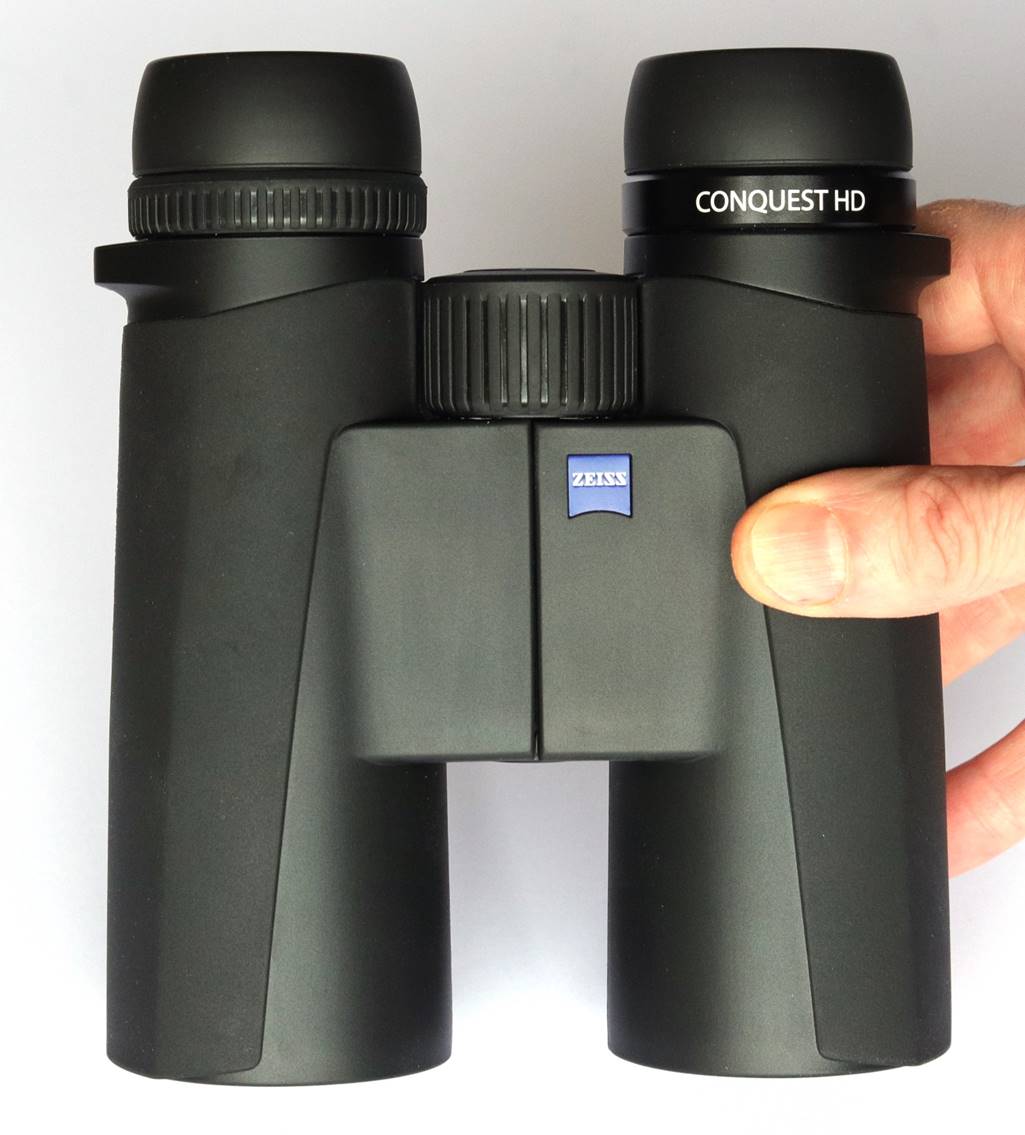 <![endif]>
The newer Leica Trinovids do almost everything well. They have a great view from HD optics, comfortable eyepieces with plenty of relief for glasses wearers and a comfy hold. They are light too, focus close and have an excellent focuser. The only downsides are a bit more field-edge softening and false colour than some.
Their European build quality (made in Portugal) is almost embarrassingly good – just like Leica's premium models in fact. The icing on the cake is a very reasonable price – typically lower than the Zeiss Conquests or Nikon Monarch HGs.
If only things were that simple. My recent review of Zeiss' 10x42 Conquest HDs found them every bit as recommendable overall, but for different reasons. With the Conquests, it's all about the view – wide, bright, sharp, well corrected and immersive with a little less false colour than the Leicas. But in terms of build and mechanical quality and handling, I still just prefer the Trinovids. Which you choose will depend on your preferences (and more prosaically maybe current deals) – try both!
Nikon Monarch 5 10x42
<![if !vml]>
<![endif]>
These binoculars seem to be a bit of an exception to the rule that you get what you pay for. Online you can get them for as little as £250, yet the view is very comparable with the next price bracket up which includes budget models from premium brands at over twice the price.
On the upside, these are very light weight, well made and give a bright, sharp view. The Monarchs use ED glass to kill false colour and do it as effectively as almost any binocular I have tested. They handle well, have good eye relief for specs-wearers and a smooth focuser too. They work well for birding, but very acceptably for casual astronomy as well.
The only downsides to the Nikon Monarch 5 10x42s are that they have a narrow field of view and a bit of astigmatism at the edges; but overall, they are an excellent binocular from a quality brand for a modest outlay.
Canon 12x36 ISIII
<![if !vml]>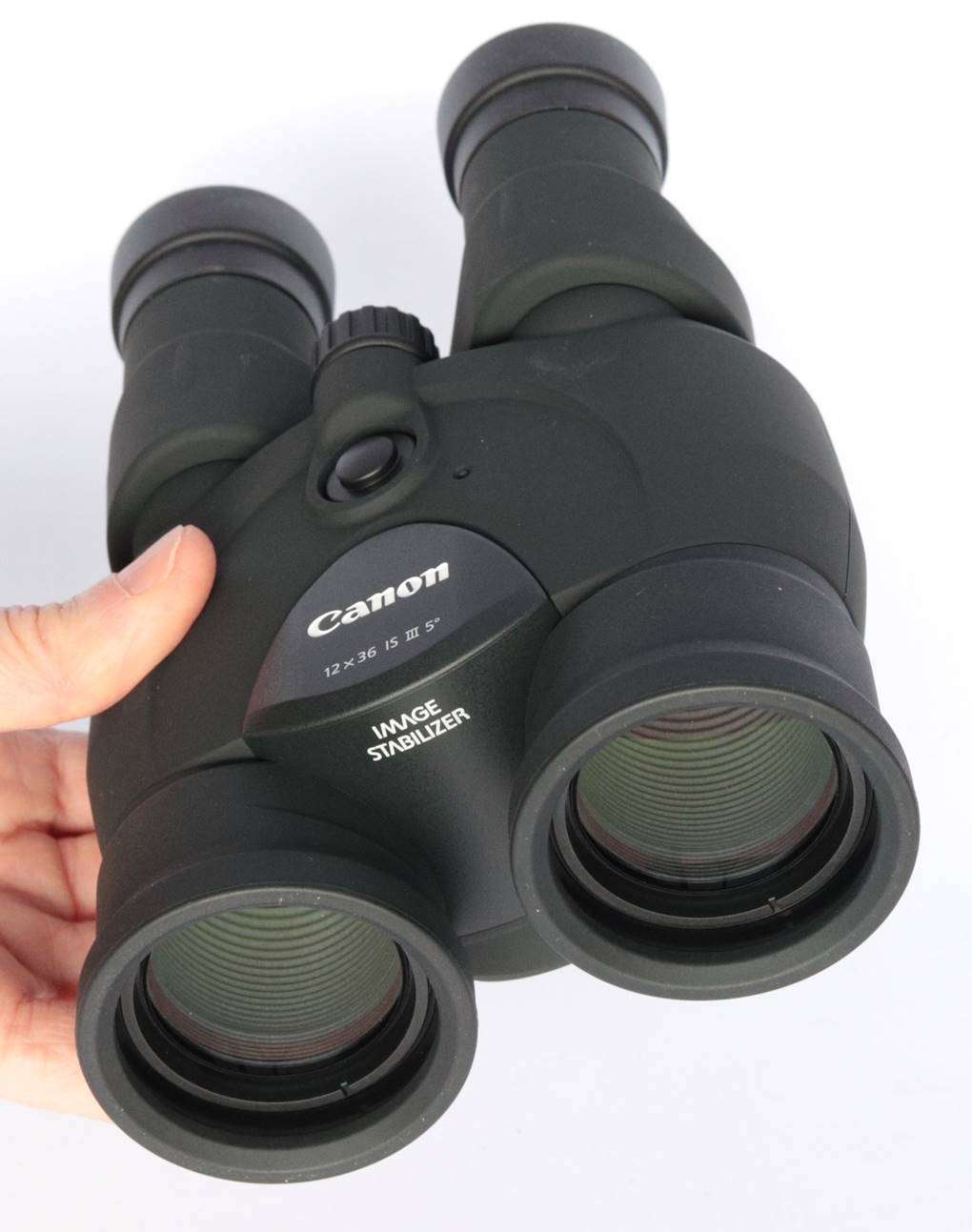 <![endif]>
You want high-power binoculars for finding and enjoying brighter DSOs and for quick looks at Luna or keeping track of Jupiter's Galilean moons, but you don't want to pay thousands. What do you buy? Well, I can tell you what I've bought - Canon's 12x36 IS IIIs (not the older ISIIs, yes it makes a difference).
The Canon 12x36s have truly excellent optics, a smooth accurate focuser, decent eye relief for glasses wearers (unlike the 14x32 and 15x50 models) and a very light weight of about 700g with batteries.
All those things alone would make them good value, but the killer feature is of course image stabilisation. In this latest version (IS III) it just works ... and then some. Not only does this give you amazingly detailed views of the Moon, but wonderful deep sky performance too, despite the modest aperture.
They may be just 36mm aperture, but the stabilisation allows them to outperform good 12x50s for astronomy in many ways.
Their main downside is too much false colour for some terrestrial uses (birds on the wing, or nature viewing over bright water or snow), but that's not an issue for astronomy at this magnification.
Yes, I know they're a piece of consumer electronics, but if you want outstanding astronomy performance for a sensible price, these are my top pick.
Swarovski 15x56 SLC HD or Vortex Razor 18x56 UHD
<![if !vml]>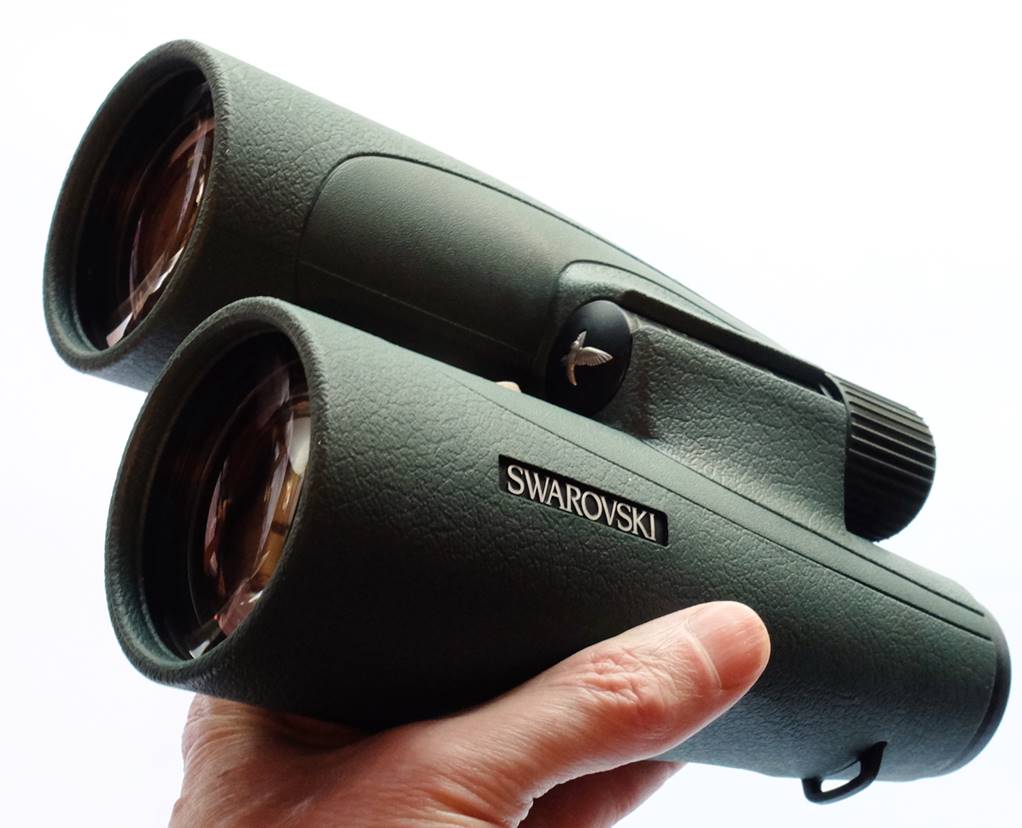 <![endif]>
<![if !vml]>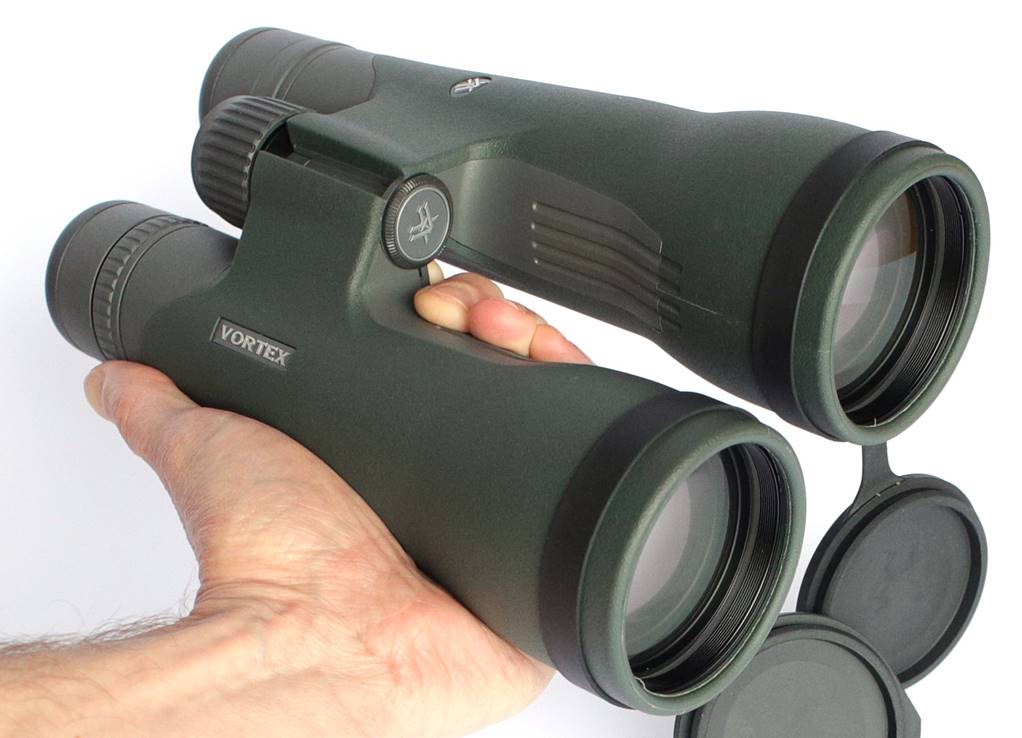 <![endif]>
These two models share my recommendation for the best hand-held non-stabilised astronomy binoculars. But in both cases, only if you can handle their weight and high-power shakes – try before you buy. Both do work well on a tripod too, but the adapter is extra in both cases and there are cheaper good bino's for use mounted.
Swarovski's 15x56 SLC HDs were my once my absolute favourites for astronomy. Technically, the 15x56 SLC HDs are some of the best binoculars I have ever tested, period, with a wide flat field and outstanding correction for false colour as well as very sharp optics and good eye relief.  Their astronomy performance is astoundingly good if you can hold them steady – they will find things 10x50s just won't and they cut through sky glow better too.
The Vortex Razor 18x56 UHDs were launched more recently. They are slightly less perfect than the SLCs: they have a bit more field edge softening and quite a lot more false colour. However, their view is otherwise every bit as brilliant and detailed, whilst that extra power does give them even more reach for deep sky. On the Moon they offer detail to rival a small telescope. What's more, their unusual flared-barrel design makes them very easy to hold steady.
Runner up is Zeiss' 15x56 Conquest HD. The Zeiss remain a great binocular, but the Swaros are smaller, better made and have a better corrected field and a brighter view, whilst the Vortex offer more power and are slightly lighter and comfier to hold. If you want the high magnification but not the shakes, Canon's venerable 18x50 image stabilising binoculars are worth trying too.
Zeiss 8x25 Victory Pocket
<![if !vml]>
<![endif]>
When I travel, I take the smallest, lightest option (well, unless it's a specific observing trip). That's been 8x20s or 10x25s, but they've always been a bit compromised. Small, yes, but also tight of view and dim and short of eye relief. That's why I've previously recommended 8x30s or 8x32s for travel. Well not any more.
The Victory Pockets are large for folding binoculars, but still much smaller and lighter than last year's best buy, Swarovski's CL Companions. But now, the view runs a good pair of 8x30s far closer than any folding binocular ever has – wide, bright, sharp and detailed. Eyepiece comfort if you wear glasses is good too.
So the Victory Pockets are that rare thing – small bino' size but big bino' view. Perfect for that wildlife holiday, arctic cruise or trek.
However, if you're looking to do some casual astronomy around the camp fire, I'd pick a pair of lightweight 8x30s instead.
Runners up? My old pick, Swarovski's CL Companions are still easy to recommend. For a classic look, light weight and surprisingly great view, I really like Leica's 7x35 Trinovids. Nikon's 8x30 EIIs are another great traditional choice.
Takahashi FS-60Q or Questar Standard 3.5
<![if !vml]>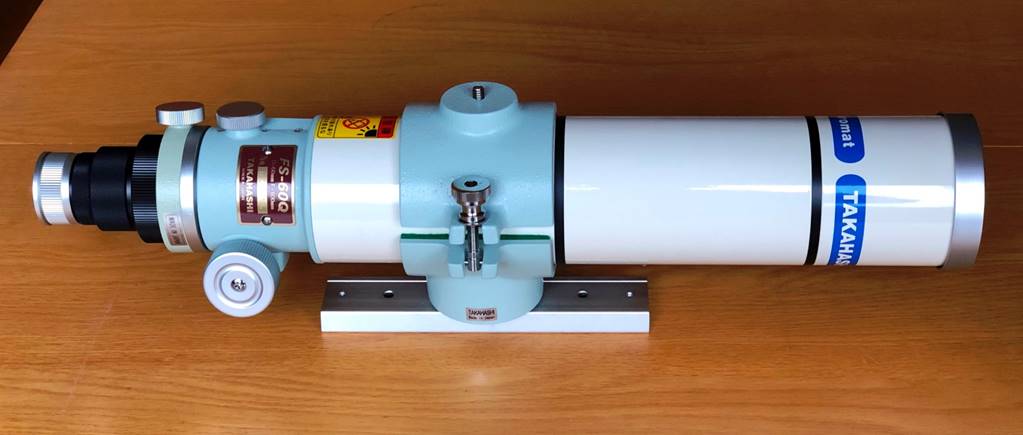 <![endif]>
<![if !vml]>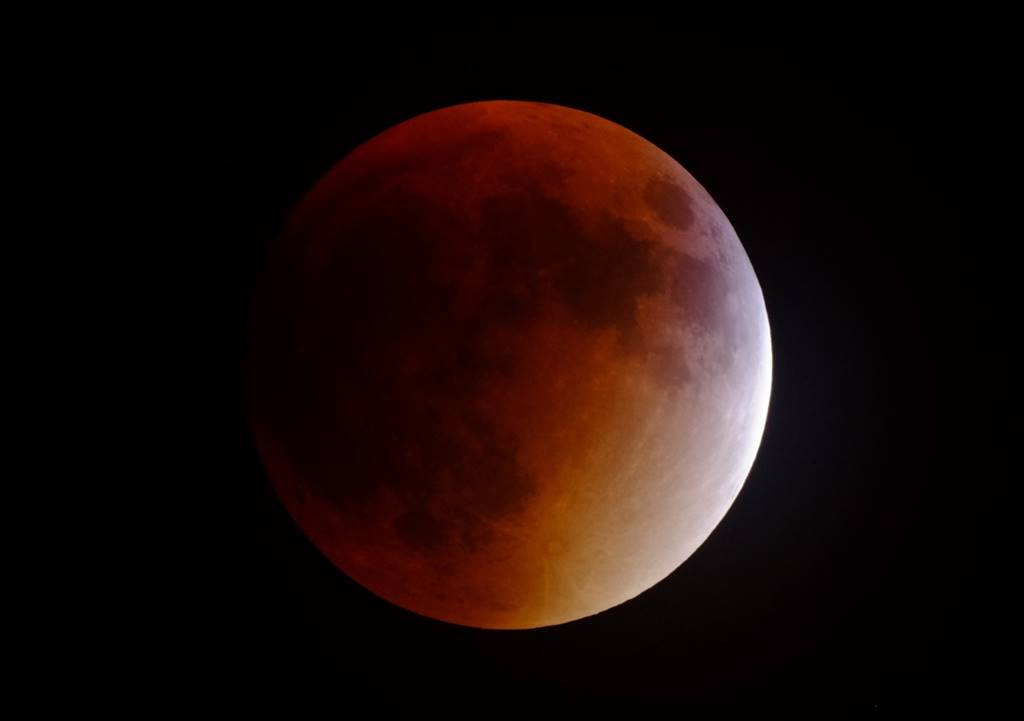 <![endif]>
Lunar eclipse through Takahashi FS-60Q.
The FS-60Q is a tiny portable quadruplet refractor. It is basically an FS-60 (an F6 fluorite doublet) with a special doublet 1.7x extender called the 'CQ Module' threaded into the OTA.
The result is superb small apochromat with a very well corrected and flat field covering a 44mm image circle (in other words you get a flat, well-illuminated field across a full-frame sensor). The extender also removes most residual aberrations, so the FS-60Q works at very high magnifications and image scales for its size.
All that makes the FS-60Q a super-sharp 600mm telephoto lens for fantastic photos of the Moon that belie its small size; it works brilliantly as a visual instrument too. It packs up into a tiny carry-on bag and will fit on the smallest mount. So it's ideal for travelling to eclipses – both Solar and Lunar.
You can either buy the FS-60Q as a complete scope (see above), or just get the thread-in CQ module to upgrade an existing FS-60.
I love Tak's other 60mm 'Q' , the FOA-60Q, but it is significantly longer, heavier, more expensive and slower at F15. It's also got a lens design that may not be as rugged.
Questar
<![if !vml]>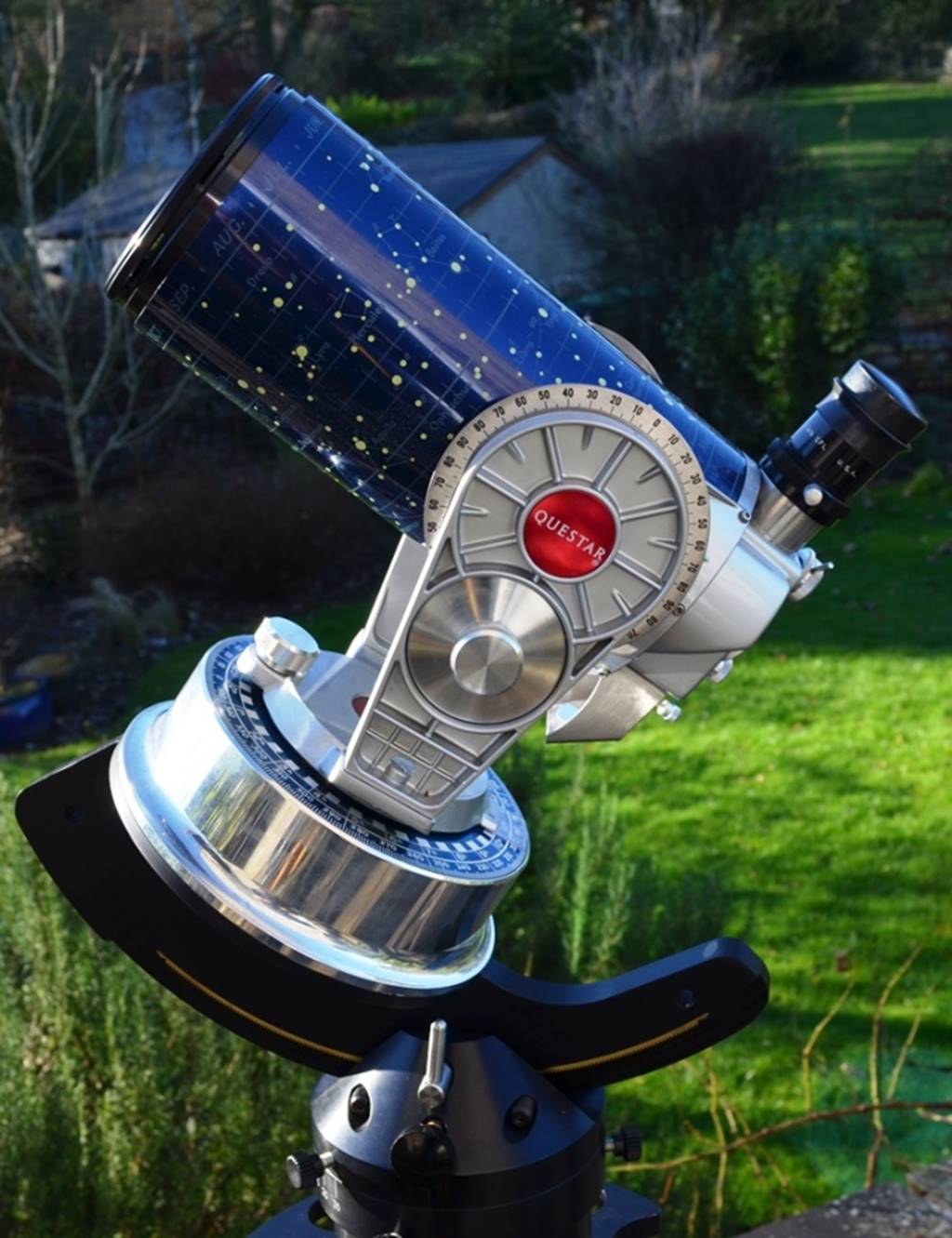 <![endif]>
The reason this category has two best buys is that the FS-60Q is just a telescope, whilst Questar is a complete package in a way nothing else is: a tiny carry on case that contains 'scope, finder, mount, drive, star and Moon maps, eyepiece, barlow lens and a white-light solar filter. No, it's not cheap, but nothing else comes close to its functionality as a travel scope. That case contains everything you need (except maybe for a camera adapter).
Optically, Questar is a long-focus Maksutov, so it's not nearly as flexible as the FS-60Q for imaging, though perfect for eclipses.
Takahashi FC-76DCU
<![if !vml]>

<![endif]>
The FC-76 replaced Takahashi's superb-but-big FS-78. It is lightweight, very well corrected and good for high power visual use as well as imaging (the field is surprisingly flat, even without a reducer/flattener). If you want a basic flattener, Tak' make a cheap-but-good multi-flattener that will cover full frame and work with any other Tak's you might own.
The FC-76 now comes in two versions; optics are the same:
<![if !supportLists]>· <![endif]>The FC-76DS weighs about 3kg and has a sliding dew-shield for maximum compactness; it looks like a Sky-90 and shares its 95mm O.D. tube and focuser
<![if !supportLists]>· <![endif]>The FC-76DCU is cheaper, has a fixed dew-shield and 80mm O.D. tube and the smaller FS-60 focuser. It is longer than the DS, but only weighs a paltry 1.8 Kg
The DCU is cheaper, lighter and splits in half for easy carry-on portability and gets the nod from me. For serious imaging, still buy the DCU and just upgrade the focuser.
Takahashi FC-100DC
<![if !vml]>

<![endif]>
Takahashi's 100mm equivalent of the FC-76 is another excellent Tak'. The FC-100D is a fluorite doublet and though it's not quite as well corrected as the discontinued TSA-102 triplet, it is pretty good, with low false colour, a flat field and good coverage (hence the 'D' for Digital tag). So the FC-100D is great for imaging, with various reducers available but still good without. Surprisingly, it also works very well for high powered visual use too.
There are now four versions of the FC-100D, but unless you need the DF's imaging focuser or the DZ's perfect correction, get the FC-100DC – it is light, cheapish, portable and great.
Sky-Watcher Evostar 100ED
This is easy. The Sky-Watcher 100ED Pro has excellent optics with minimal CA and a smooth dual-speed focuser. It is a proper 4" apochromat, so shows a lot more than smaller scopes, even premium ones. Yet it's available for a very modest price, much less than the 120ED. It's light-weight too, so you can mount it on an EQ5. And you can get a cheap reducer for imaging.
The main downsides are its length, compared with say an FC-100DC, and slightly lower performance at high magnifications.