A Visit to see Blue Originís Van Horn Rocket Ranch and ĎLaunch Site Oneí
<![if !vml]>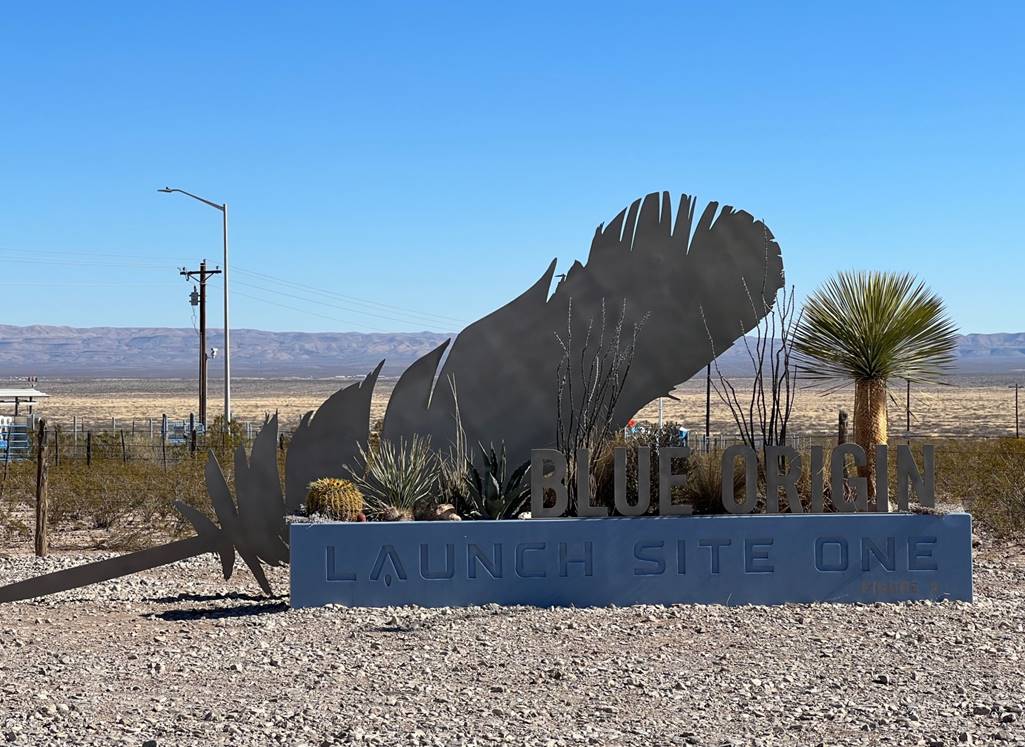 <![endif]>
Some SpaceX fans seem to hate Blue Origin as a kind of Dark Lordís counterpoint to jolly Elonís wizard rocket capers. I think itís bigger than that. Human space flight has been stalled for decades and anyone who pushes it forward gets my vote, even lizard-loving Jeff (if you havenít seen the photo, itís worth Googling).
But itís true that compared to SpaceXís Falcon 9 booster at Hawthorne, or the Starships down at Boca Chica, Blue Originís launch facility on a ranch near Van Horn (yes, I know, ha ha) isnít an obvious visit.
Still, if youíre in the area Ė maybe to visit Guadalupe Mountains or Carlsbad Caverns national parks, or even Roswell to the north Ė itís worth checking out. Here I tell you how to find it and what you can see.
History
Maybe my relative enthusiasm for Blue Origin stems from following its progress when few even realised it existed and a few curious Texas land purchases were most of the evidence for how the worldís richest bookseller was spending it.
Of course, Blue went public way back, mainly with the New Shepard space tourism program that recently launched Captain James T Kirk on a real-life sub-orbital hop much like Alan Shepardís original one (am I seeing a naming convention here?)
In fact, Blue have a big factory opposite the main gates to the Kennedy Space Centre and a Seattle headquarters too, but the action is currently confined to New Shepard launches from a remote ranch in west Texas.
Getting There
Blueís ranch is in a remote and beautiful valley south of the Guadalupe mountains, north of the small Texas town of Van Horn and to the east of Highway 54.
The closest lodging is in Van Horn (pop. 2500), which isnít much more than a fuel stop on I-10, but has all the facilities you need and some decent cheap motels.
Highway 54 starts at a stoplight in Van Horn, heads north and curves around some scenic desert mountains, then navigates some terrible dips which may flood (donít speed at night here, youíll wreck the car).
Everything of interest comes up about halfway between Van Horn and the junction with Highway 62 that goes over a pass in the Guadalupe Mtns NP.
<![if !vml]>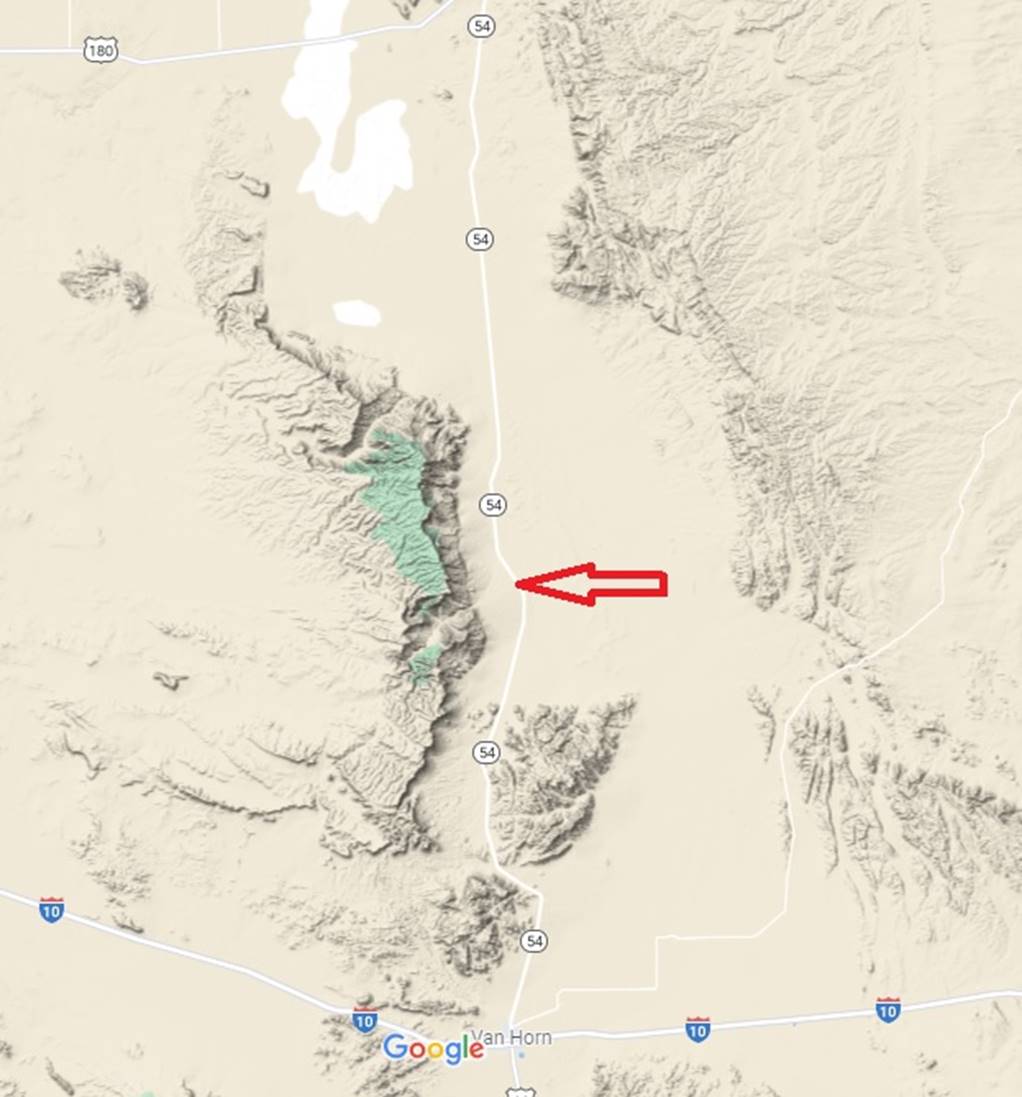 <![endif]>
<![if !vml]>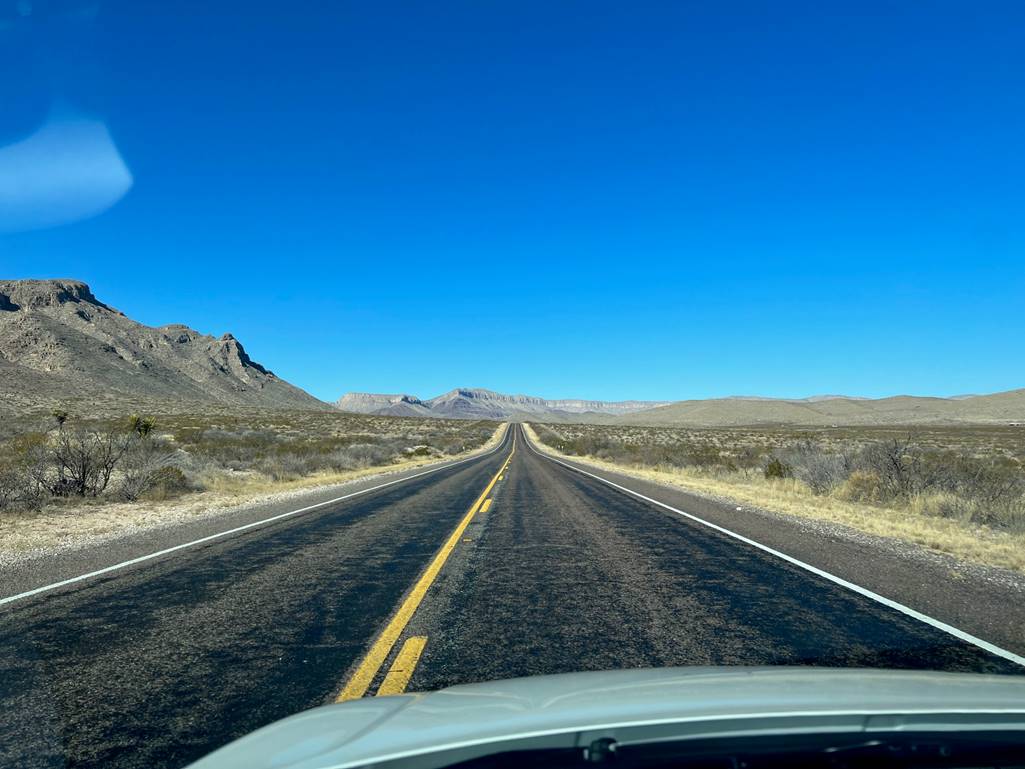 <![endif]>
Blue Originís launch site is off scenic Highway 54.
What to see
Youíll need binoculars, the higher magnification the better and stabilised if possible; better yet a scope. And be prepared to be hassled by security if you use it too near the guest ranch.
Entrance to Launch Site One
About 23 miles north of van Horn on Highway 54 you start seeing the buildings in the distance on the right. Then youíll come across the entrance and checkpoint on the right, the only one that isnít obviously a cattle ranch.
Back on my first visit in 2016 there were just blue signs with the numbers Ď35961í a dirt road and a rudimentary barrier.
Now itís paved and lit with a checkpoint booth, a Blue Origin ĎLaunch Site Oneí sign too (early 2022), probably put there for William Shatnerís launch. Thereís an area to pull over and take photos, but take care because trucks regularly turn in and out.
Note that the current Google Streetview image is years old and shows none of this.
I asked if thereís a visitor centre or tours. Ah, no...
<![if !vml]>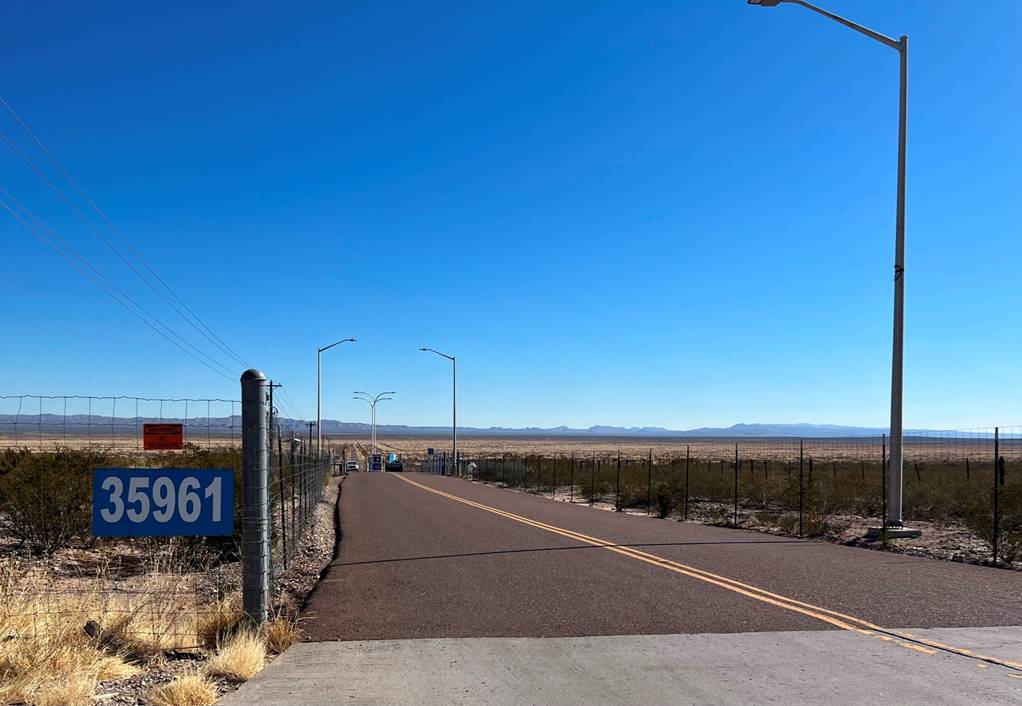 <![endif]>
Entrance in 2022.
<![if !vml]>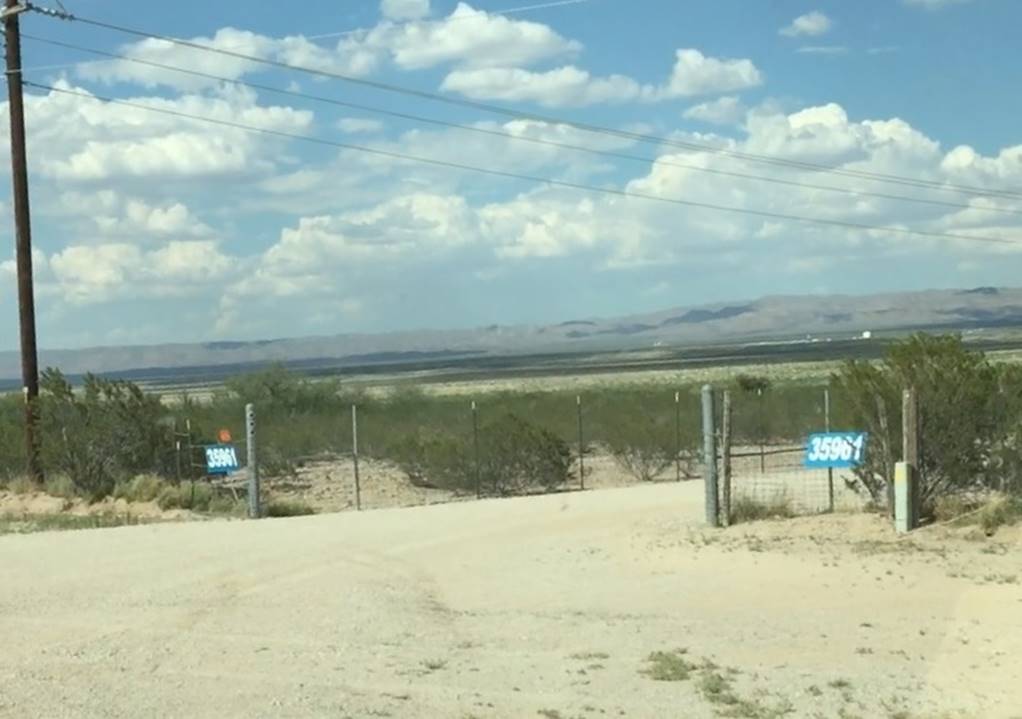 <![endif]>
<![if !vml]>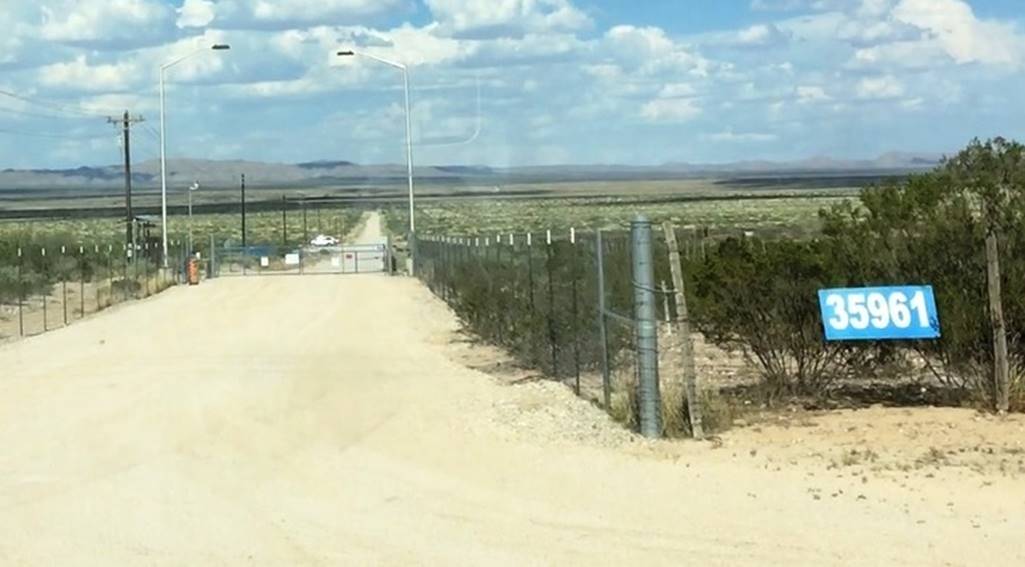 <![endif]>
Launch site entrance in 2016 (apologies for the poor-quality images).
Views of the launch site
The best binocular views of the launch site are to be had by pulling over past the entrance. A photo through my 12x binoís follow to give you an idea what to expect Ė this ainít SpaceX Boca Chica! Of course, time it right and you could witness a New Shepard launch, booster landing and capsule descent (I missed one by a few days).
<![if !vml]>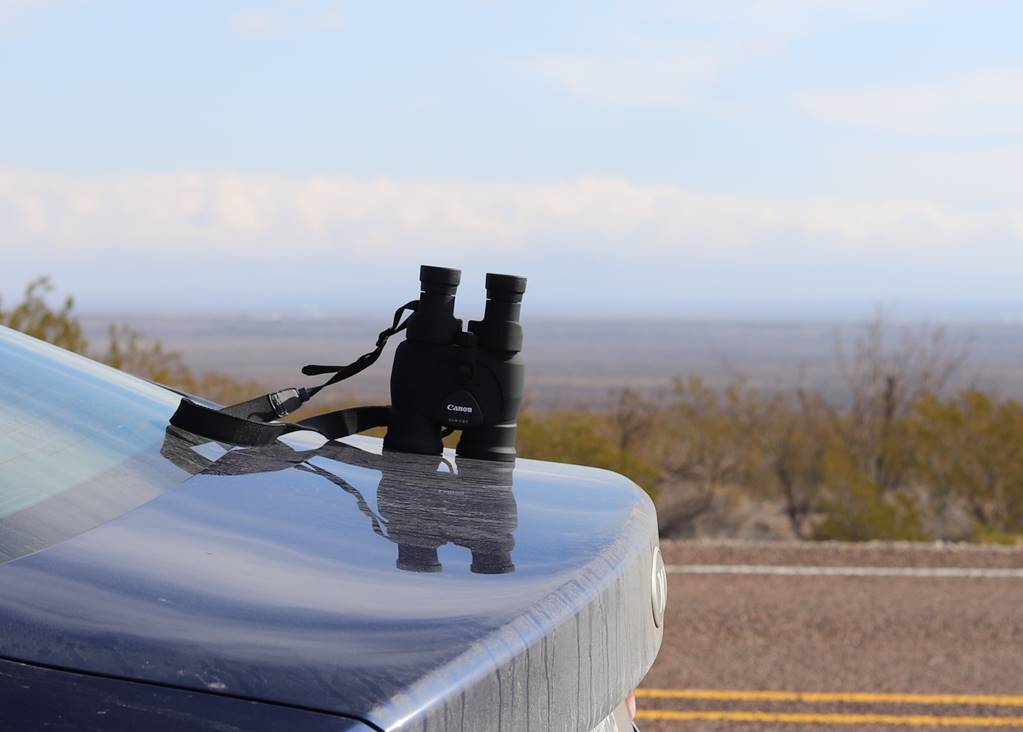 <![endif]>
<![if !vml]>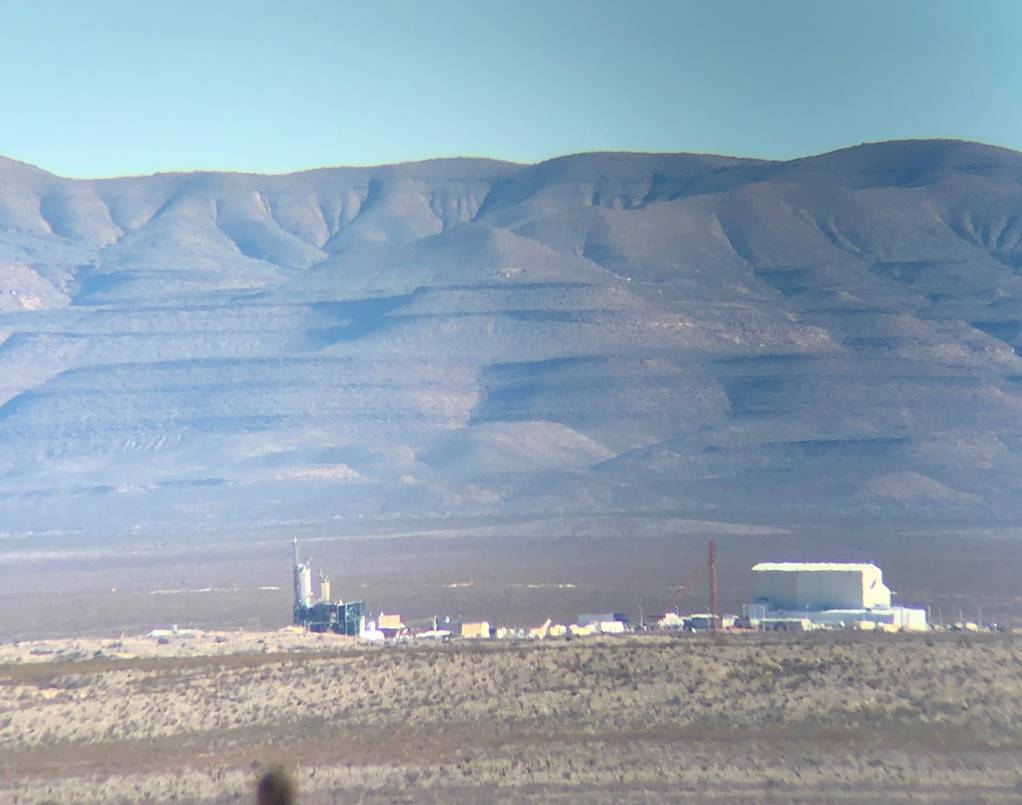 <![endif]>
Launch complex from the highway, including hanger and tanks.
Figure 2 Ranch
This is where we enter the realms of conjecture. Figure 2 is a historic ranch, established in 1900 (thereís a plaque), north of the Launch Site entrance. But hereís the thing: itís a weird ranch. Right now (early 2022) they are building with heavy equipment - lots of new accommodation and adminí buildings by the look of it. Lotís of new structures since 2020.
Thereís an observatory dome too. And check out the key-card scanner Ė at a ranch?
I think this is either Blueís local HQ, a guest ranch for future space tourists (God knows, thereís nowhere for the idle rich in Van Horn), or possibly even a home-from-home for the man himself (cf Muskís cheap prefabí at Boca Chica).
You can stop opposite the historic sign and check it out, but here youíre guaranteed to meet security if you linger (and those dudes look mean), so keep your engine running and be prepared to scarper like I did!
<![if !vml]>
<![endif]>
<![if !vml]>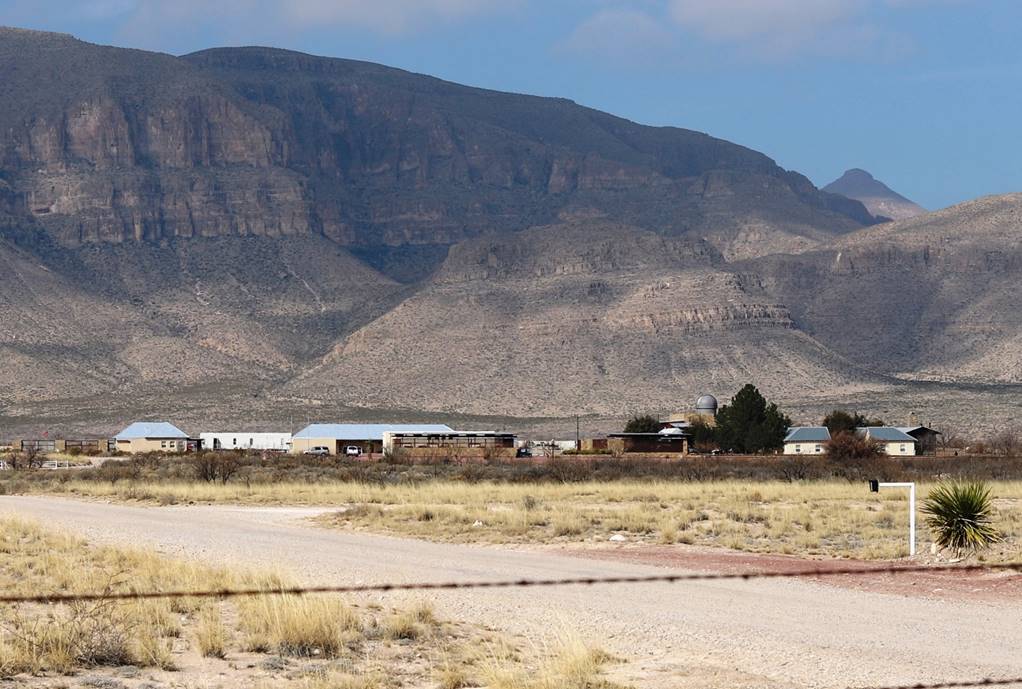 <![endif]>
Figure 2 ranch in 2020.
<![if !vml]>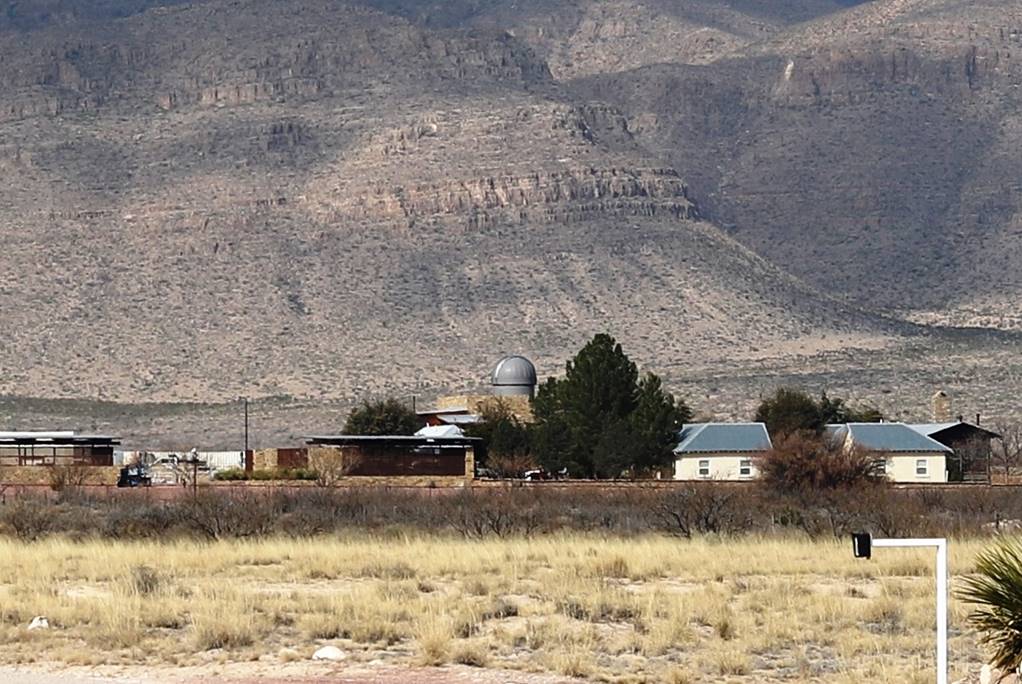 <![endif]>
Detail of observatory and key-card scanner.
<![if !vml]>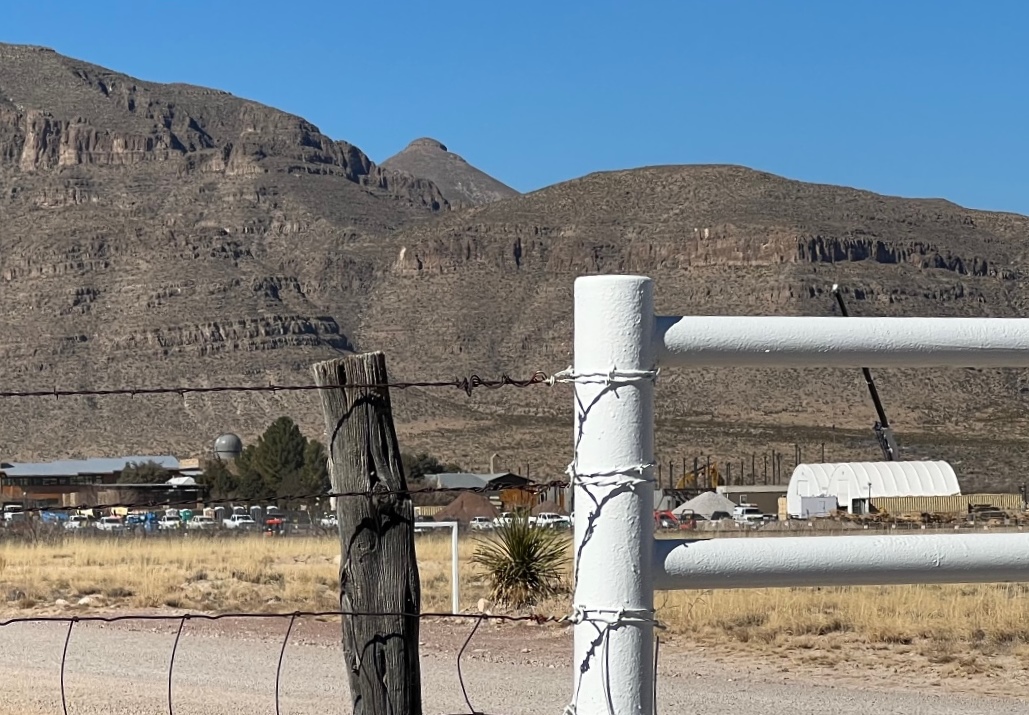 <![endif]>
New building work in 2022.
Summary
This is an off-piste destination for hardcore space fans. Thereís not much to see without binoculars and you risk a run-in with security. Iíve long thought Blue lacks SpaceXís sense of humour and tolerance of fans, but itís their loss. Still, seeing what Jeff doesnít (yet) want you to has its own special appeal. And thereís no denying itís a beautiful spot.
Go for the scenery and open roads, stay to spy on a billionaireís vanity project gone large.