Leica's Ultravid 12x50 HDs should be an ideal cross-over glass for astronomy and long-range birding, so how do they stack up to other premium 12x50s?
Leica Ultravid 12x50 HD Review
<![if !vml]>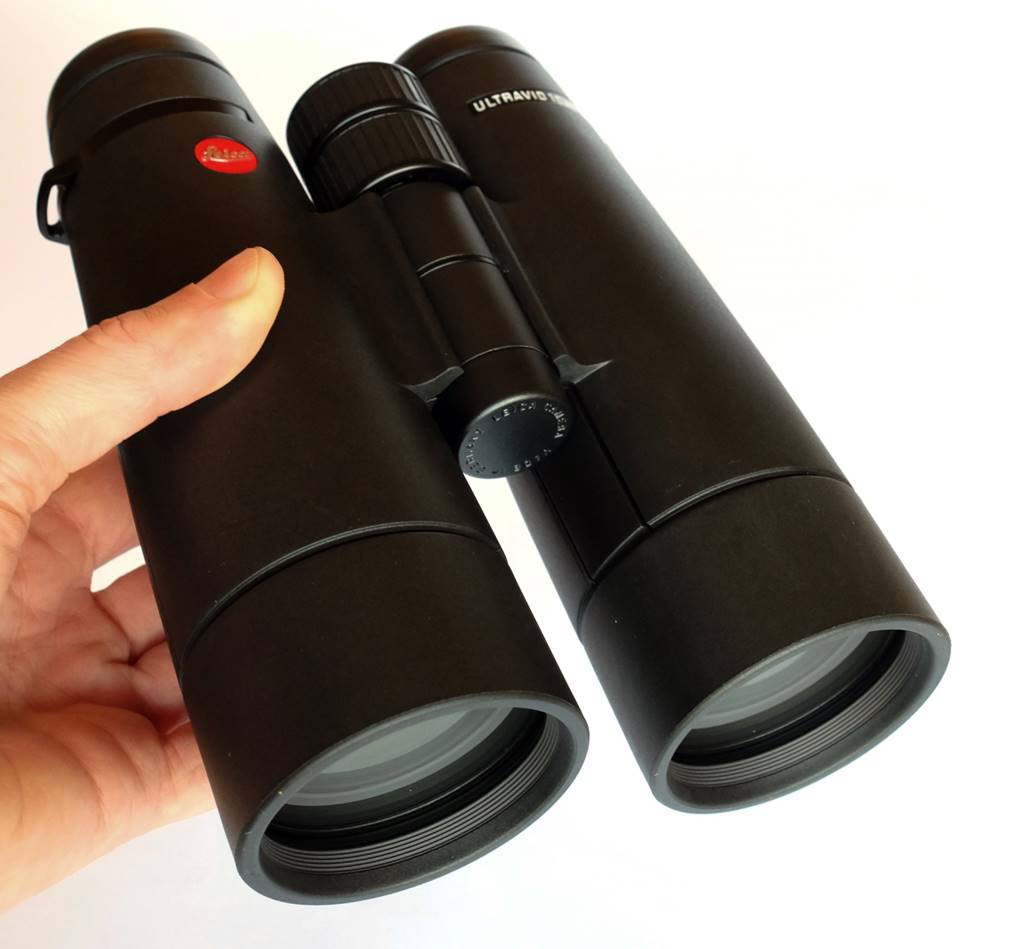 <![endif]>
For most people, 12x50 binoculars are ideal for astronomy. 12x50s are more manageable than (my personal favourite) 15x56s, but with a bit extra image scale over 10x50s for finding smaller or fainter deep sky objects. They cut through light polluted skies better as well.  What's more, 12x50 is the most powerful size that you could really use as a cross-over glass for birding (I like higher powers – 10x and 12x - for watching raptors in my local Lake District).
Shame then that there aren't too many good 12x50s on the market. Nikon's excellent 12x50 SEs have been discontinued, leaving just Swarovski's 12x50 ELs and Leica's Ultravid 12x50s on test here among the premium brands, with a possible outside bet on Meopta's 12x50 Meostars.
I haven't tested the Meoptas, but I will be comparing the Leica Ultravids to both the ELs and Nikon's SEs.
At A Glance
| | |
| --- | --- |
| Magnification | 12x |
| Objective Size | 50mm |
| Eye Relief | 13mm claimed, 12mm measured. |
| Actual Field of View | 5.7° |
| Apparent field of view | ~62° |
| Close focus | ~3m |
| Transmissivity | ~92% |
| Length | 182mm |
| Weight | 1040g |
Data from Leica/Me.
What's in the Box?
<![if !vml]>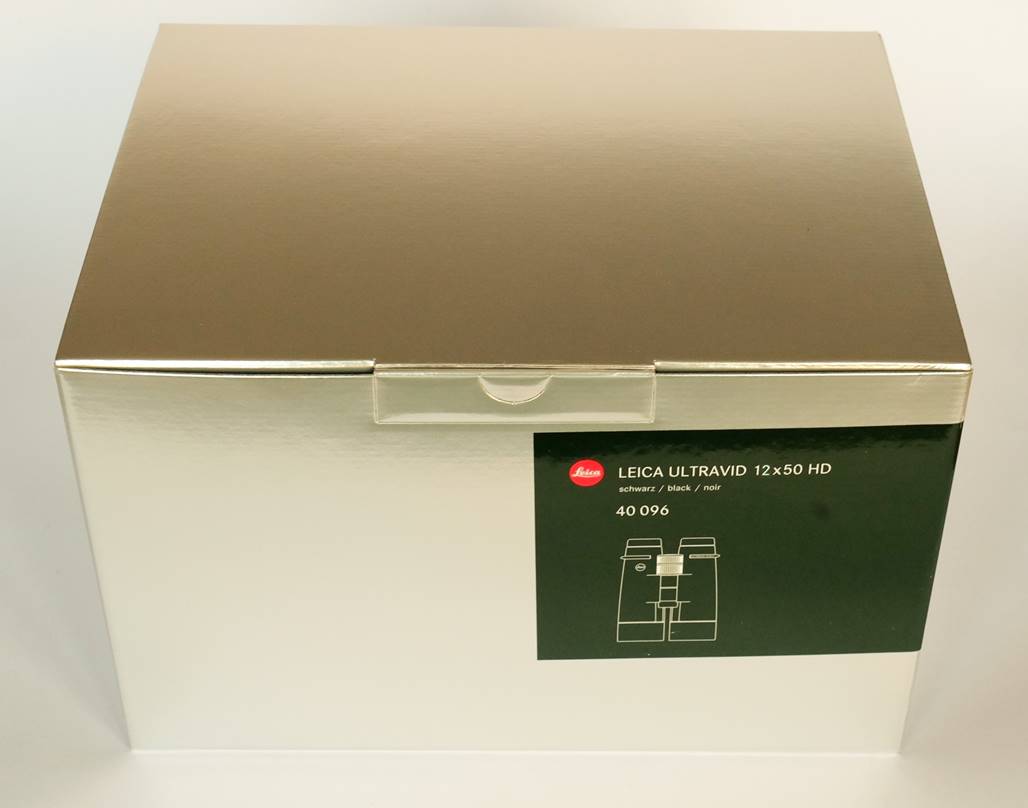 <![endif]>
<![if !vml]>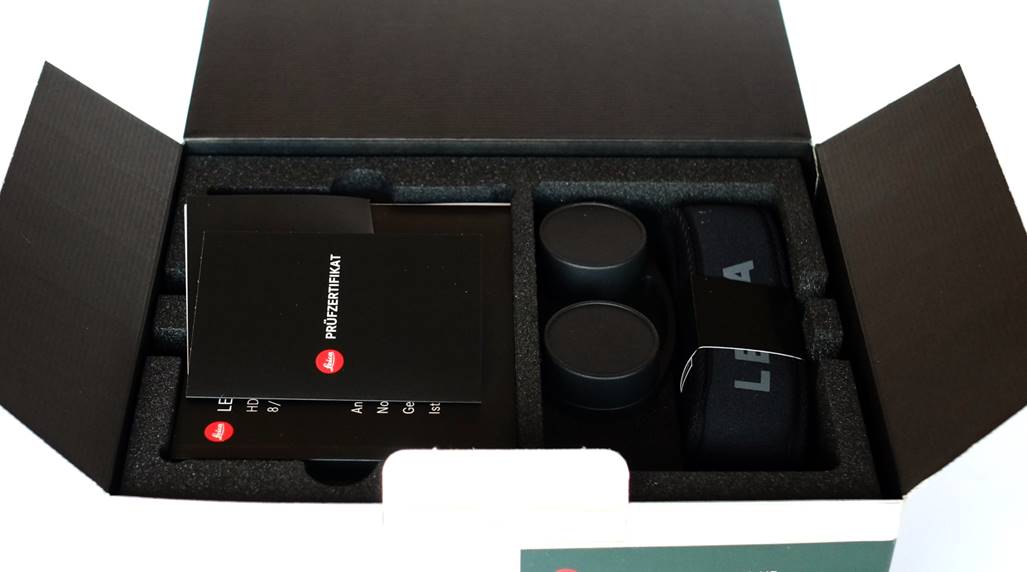 <![endif]>
<![if !vml]>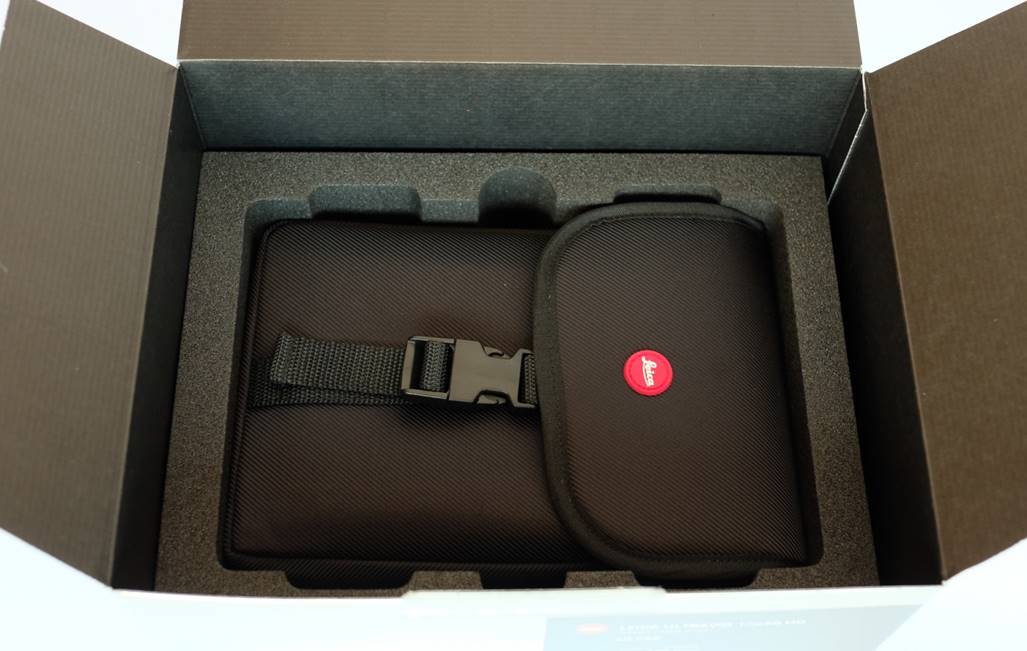 <![endif]>
<![if !vml]>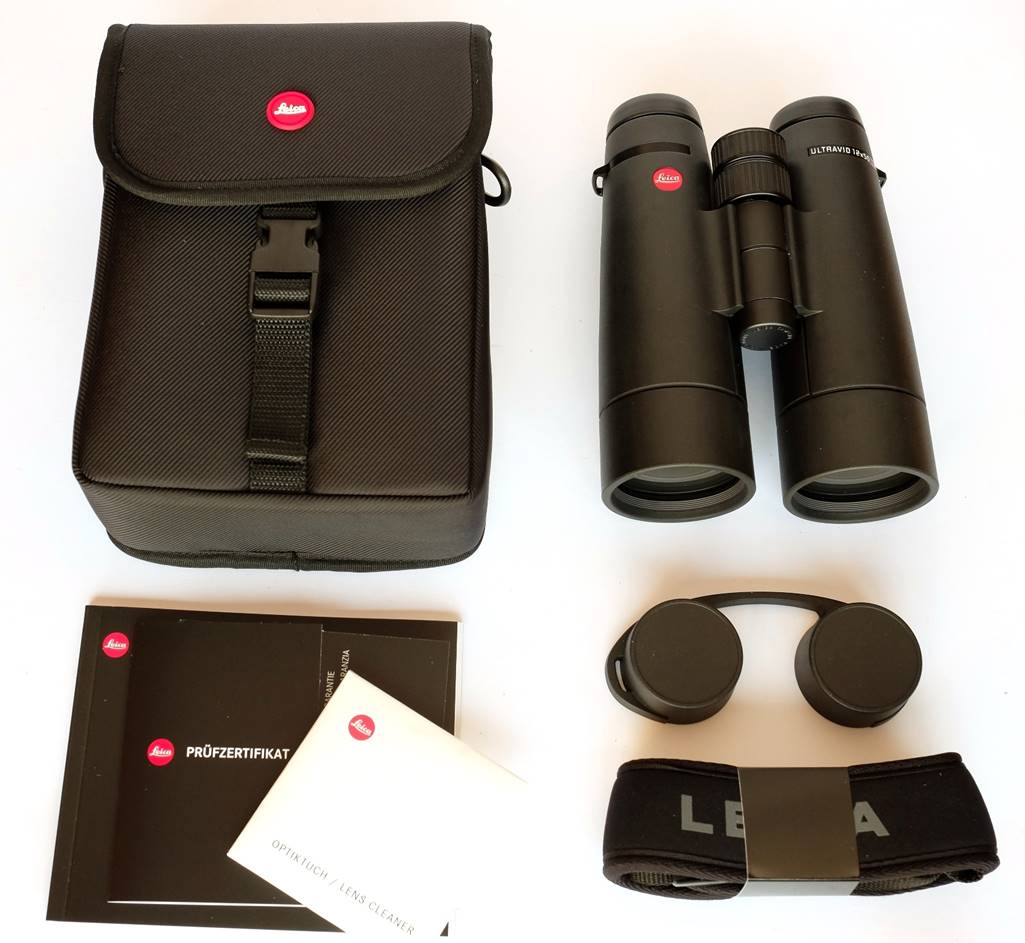 <![endif]>
Design and Build
Leica's Ultravid range have gradually evolved over the years with incremental changes, but this HD version is a big step forwards in controlling unwanted false colour. Much remains the same, though, from the long, elegant barrels to the dual focuser/dioptre knob and thin black armour. The very latest HD Plus version tweaks the details, but looks almost identical.
Ultravids are a conventional binocular, unlike the latest Noctivid which has the open bridge pioneered by Swarovski. Just like Zeiss and Swarovski too, Leica now effectively have two parallel 'premium' ranges – one open bridge and flat-field, the other more conventional of both body and view.
Body
The Ultravids have long thin barrels and thin armour to give them (in my view) a more elegant and stylish look than the chunkier offerings from Zeiss and Swarovski. The body benefits from magnesium construction for light weight and ruggedness. They certainly look compact and dainty for a 12x50, but in fact weight at 1040g is the same as the equivalent Swarovski's 12x50 ELs and about 150g more than Nikon's 12x50 SEs.
That thin and elegant armour is also both more rubbery-smelling and fluff (and print) -attracting than Swarovski's synthetic armour.
External build quality is just as good as it gets and it's interesting to note that I haven't come across QA fails with Leica binoculars the way I have with some recent Zeiss. I prefer the styling of the Ultravids, with their classy double-focuser and exposed metal bands with etched serial number, to the simpler (and in some areas cheaper-looking) Noctivids.
Those tapering barrels have deep thumb-sculpts in the back, much closer to the eyepieces than the Swarovski equivalents.
<![if !vml]>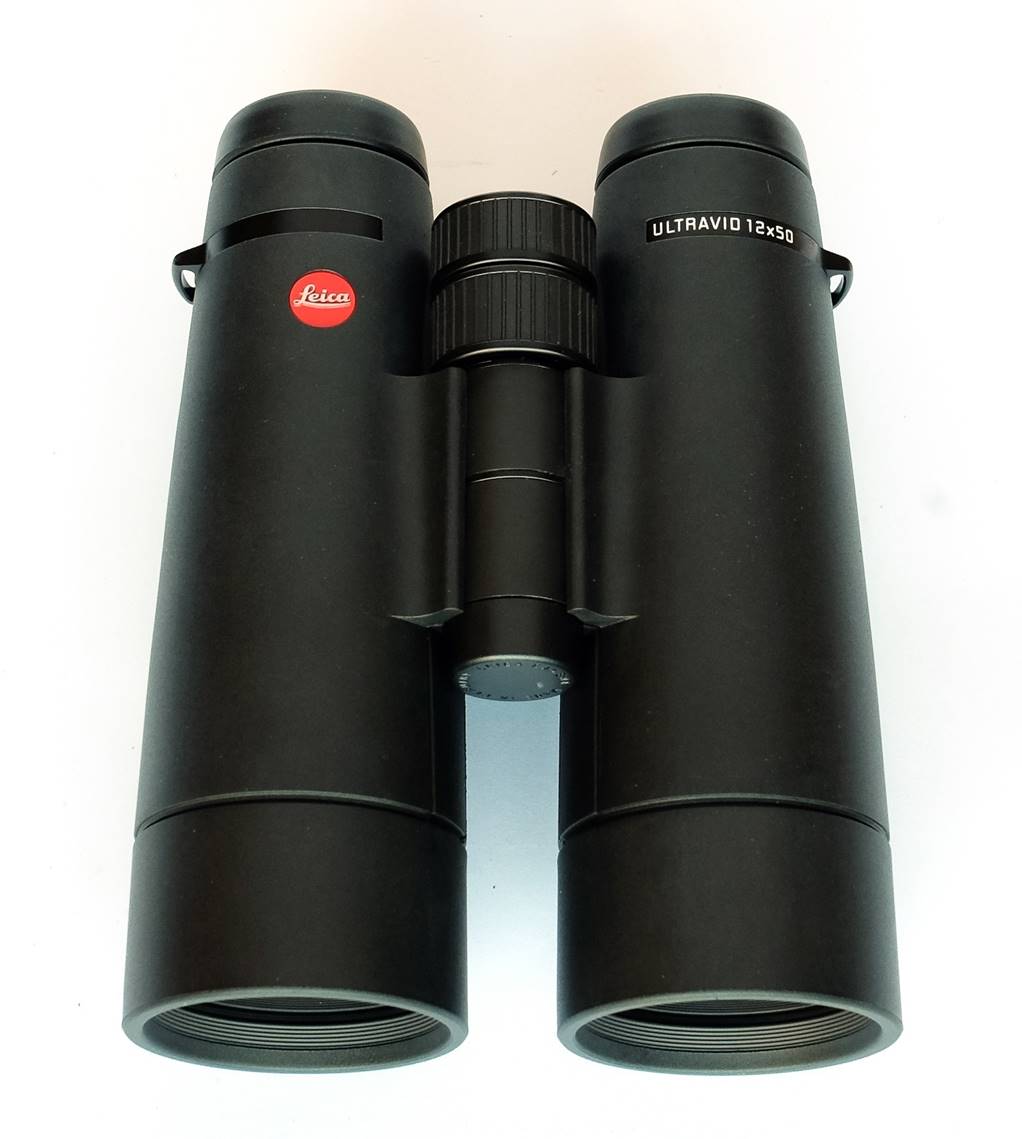 <![endif]>
<![if !vml]>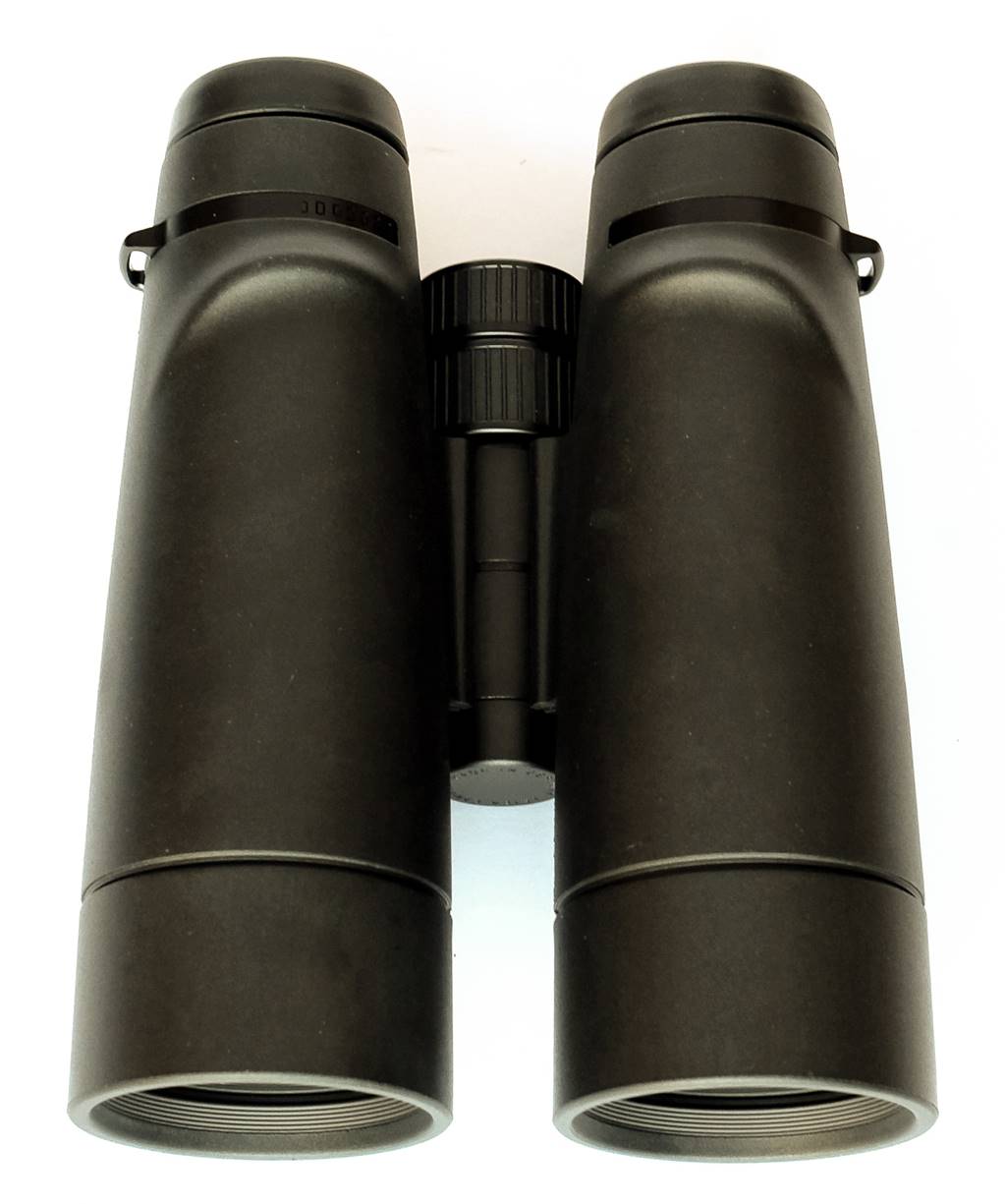 <![endif]>
Focuser
The greaseless focuser is reasonably fast (about 1.5 turns from close focus to infinity) and light of action, but suffers from some creaking and 'stiction'. Leica have acknowledged the problem by announcing improvements in these areas for the HD Plus update.
To adjust dioptre, you pull the narrower of the two combined focuser knobs. It clicks out to reveal an orange ring (so you're less likely to leave it pulled by mistake) and then turning it adjusts dioptre. The front of the knob sports a scale, but no Swarovski click-stops. It's one of the best – precise and easy to use.
<![if !vml]>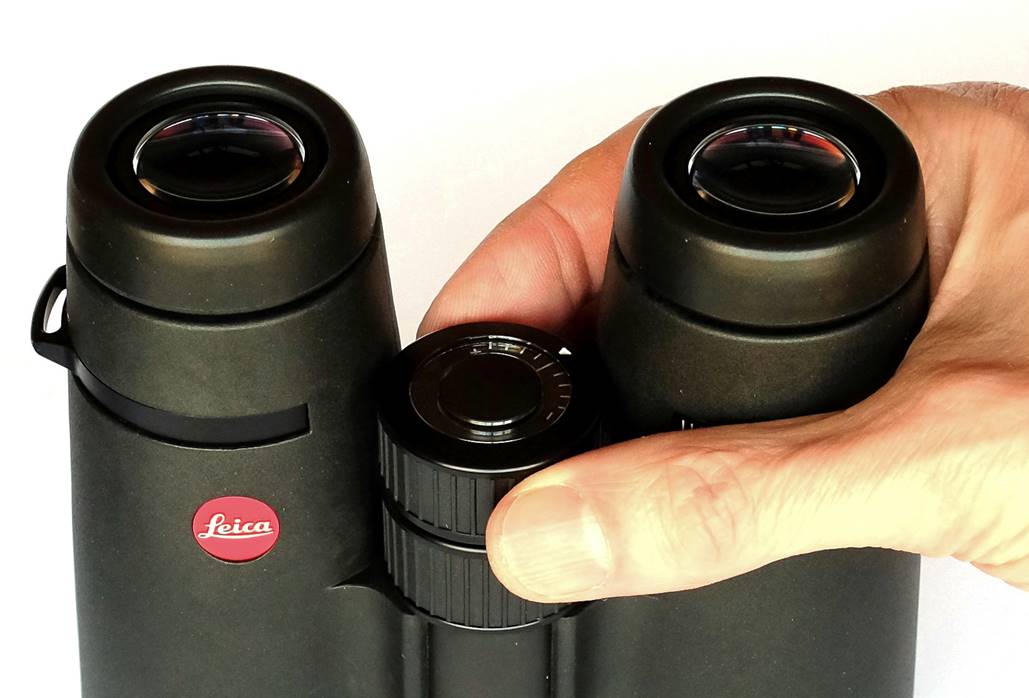 <![endif]>
<![if !vml]>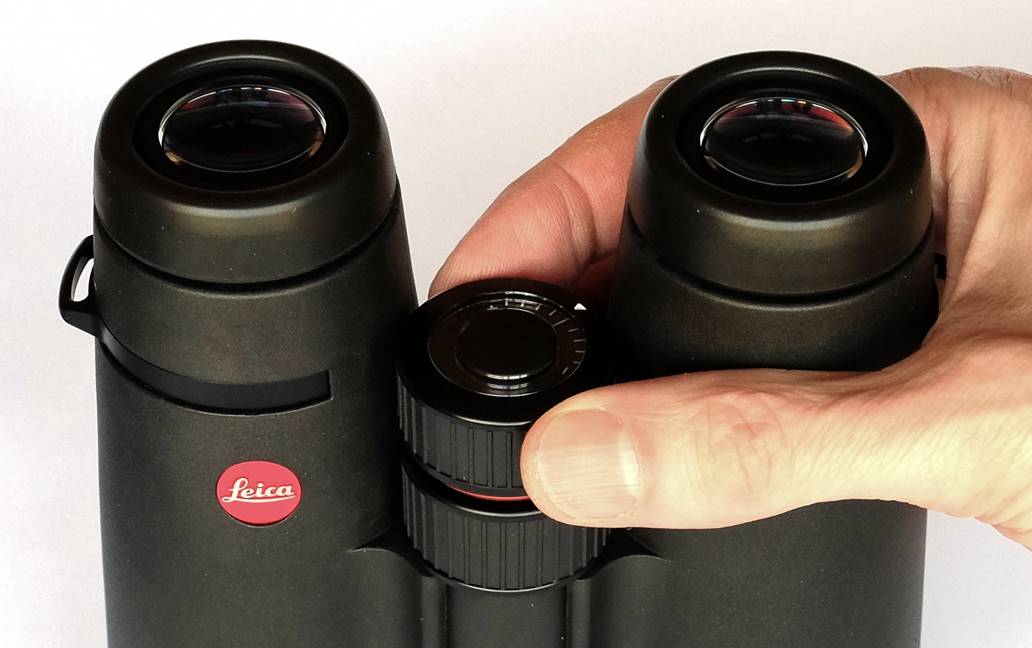 <![endif]>
Pull the outer focuser section for dioptre adjustment.
Optics - Prisms
The Ultravids have the now-usual Schmidt-Pechan (a.k.a. Roof) prisms, not the mirror-less Abbe-König prisms found in Zeiss Victory HTs and some Swarovski SLCs. This means, despite dielectric mirror coatings, these lose a few percent of light transmission compared with those models.
Optics - Objectives
The Ultravids appear to have a triplet objective and a further focusing lens. Altogether they have no less than 11 lens elements per side – not a record, but impressive. Among those 11 slivers of glass are at least one made of special fluoride-rich ED glass to help control false colour fringing (chromatic aberration) – something that has always troubled higher-power, larger-objective binoculars (Leica's otherwise excellent Duovids have no ED glass and much more false colour as the result). It is these ED glass elements that give modern binoculars their 'HD' tag – less colour fringing means a higher-definition view of high-contrast subjects.
Ultravid internal quality is outstandingly fine, with beautifully finished components even where you struggle to see them. The barrels contain several proper knife-edge baffles, along with ridged lens rings, to help control stray light and improve contrast.
Coatings are of the highest quality and are an unusual, very neutral, hue that looks tobacco coloured unless flooded with bright light, when they look a muted pinkish green. They have the scratch-resistant and water- and dirt-shedding properties common to coatings from all the premium brands nowadays; Leica call their version, 'AquaDuraTM'.
<![if !vml]>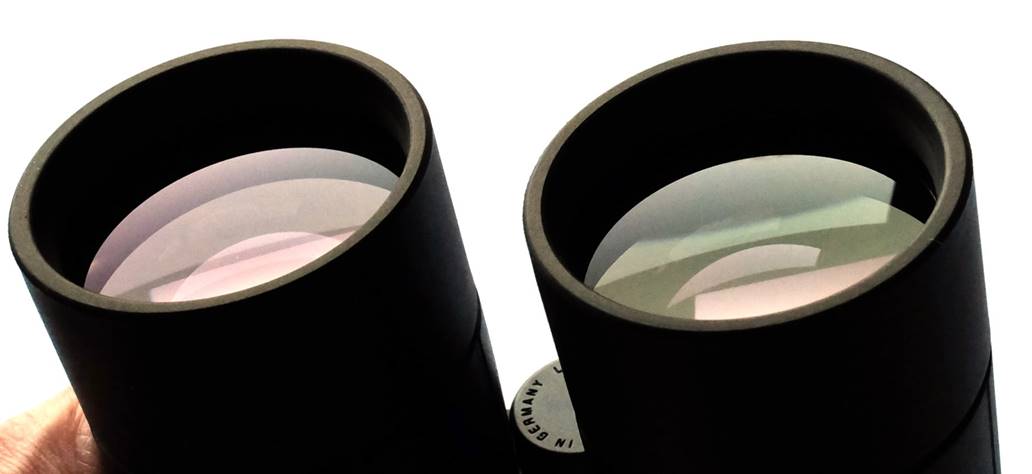 <![endif]>
<![if !vml]>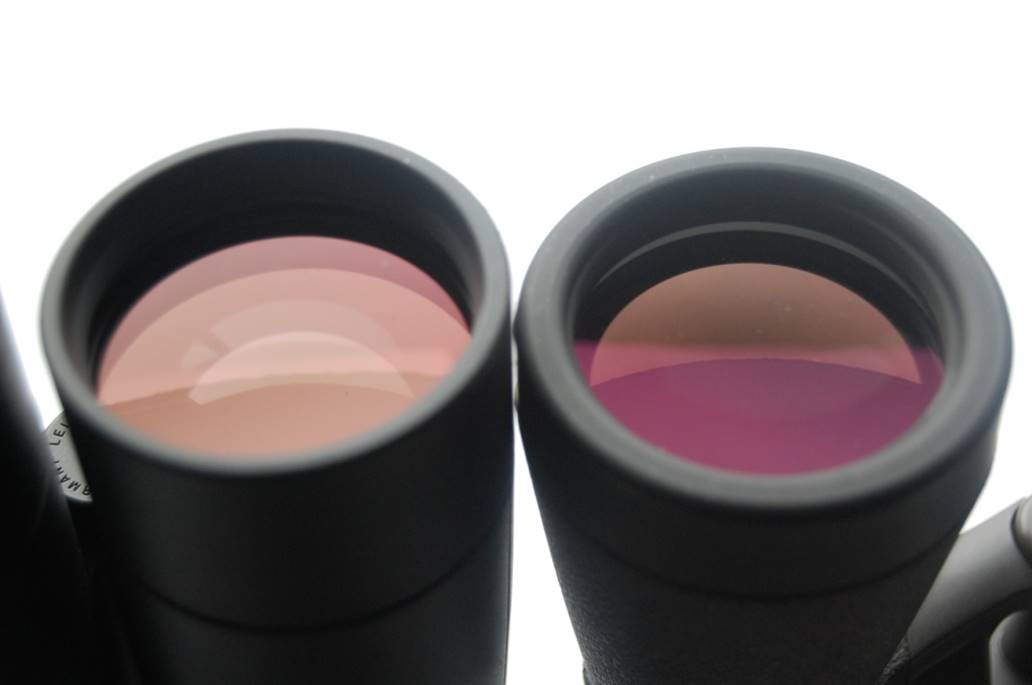 <![endif]>
Leica and Nikon 12x50s: coatings compared.
Optics - Eyepieces
The eyepieces have quite large eyelenses, but not the enormous ones you get with the Noctivids (ELs and SFs too) and that I now associate with the latest designs giving wide, flat fields. Nevertheless, these eyepieces deliver a wide field of view at 5.7° that matches Swarovski's 12x50 ELs and betters Nikon's 12x50 SEs.
Less impressive and more old-school is eye relief. Leica quote 13mm, but from the rim of the eye cup it's more like 12mm – a lot less than Swarovski's ELs or Nikon's old 12x50 SEs, both of which have ER of about 17mm. That extra 5mm is the difference between seeing a narrow part of the field and the whole thing (if you view with your specs on).
The twist-up eye cups have three positions, but they are too stiff and vague. They are also less rigid than many and can become distorted and seat wrongly when retracted.
Despite the short eye relief, these suffer just a little more from kidney bean blackouts as you re-position your eye than the very best (though not as much as Nikon's SEs). This is more of a problem for astronomy when you find yourself viewing a region sparse in stars only to realise it's an eyepiece blackout!
<![if !vml]>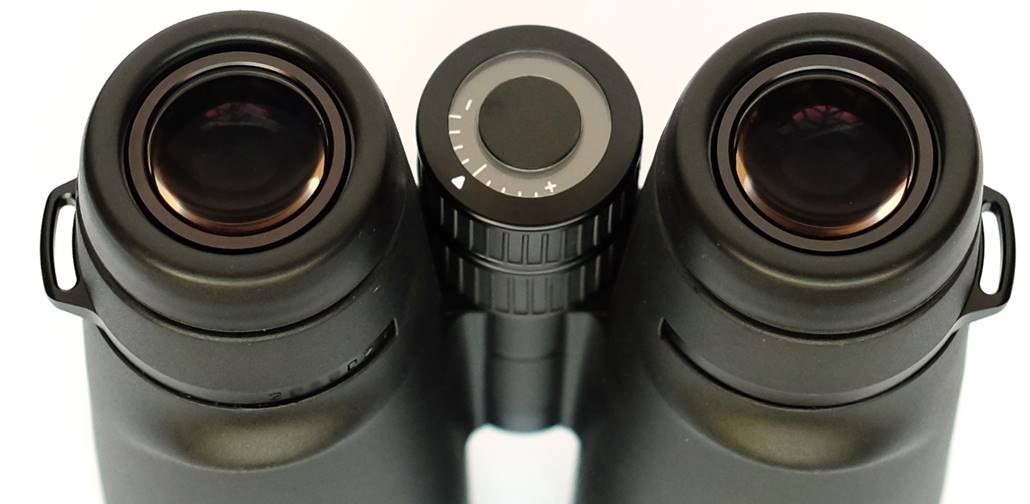 <![endif]>
<![if !vml]>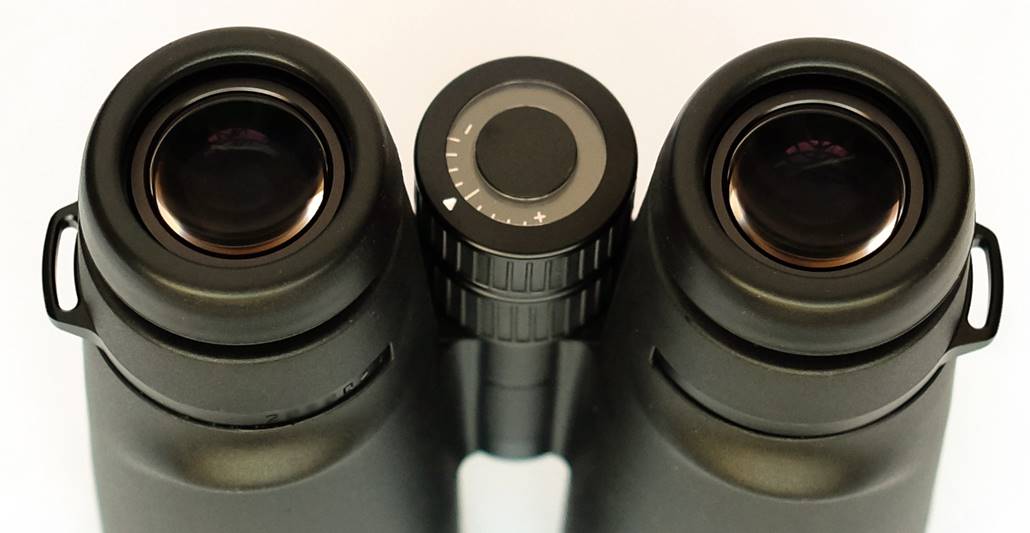 <![endif]>
<![if !vml]>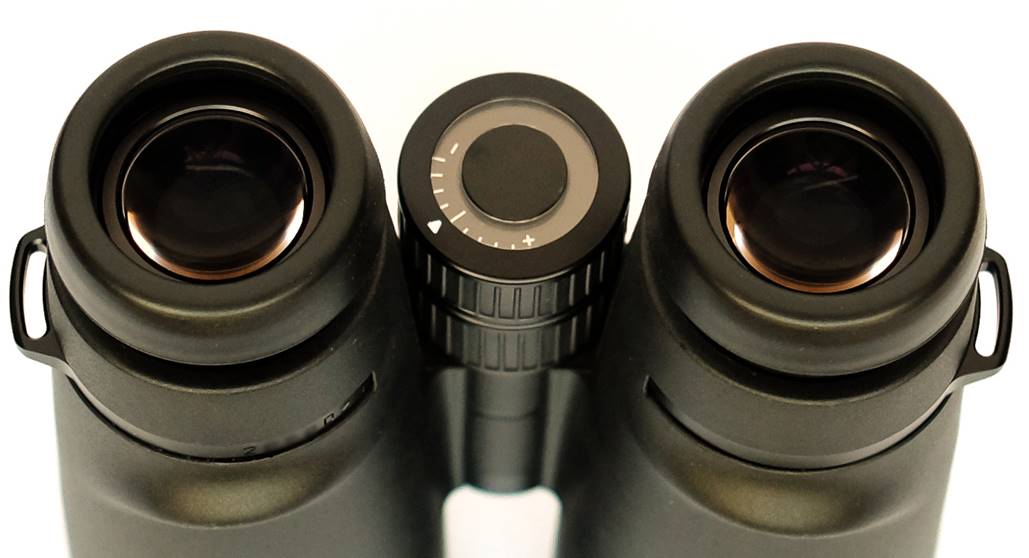 <![endif]>
<![if !vml]>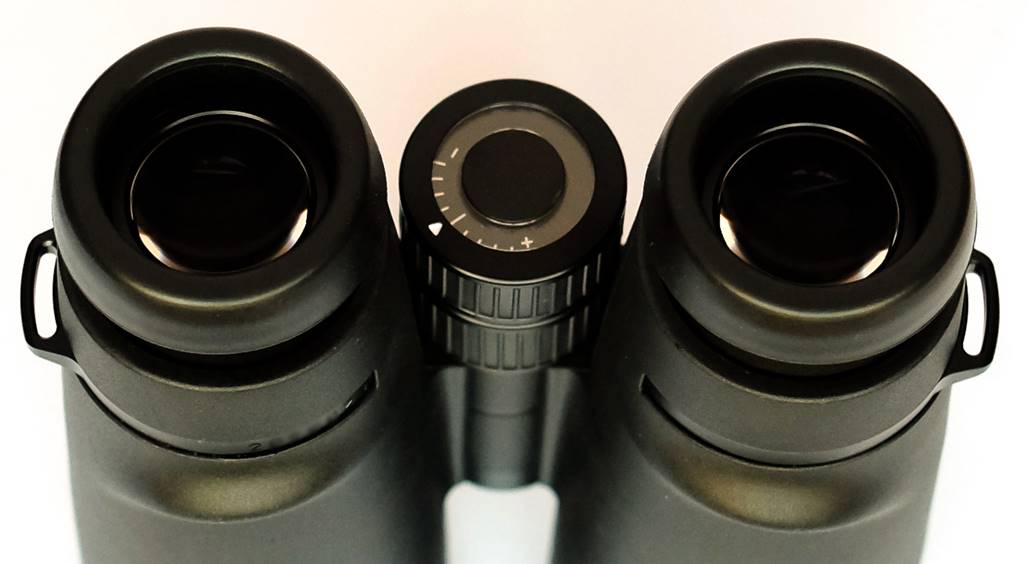 <![endif]>
Accessories
The Leica Ultravids have a rather cheap-looking cordura case that is exactly like Zeiss' old Victory FLs' and less luxurious than the Noctivids' slim and tapered case or the Duovids' leather one.
The strap is typical Leica, not the equivalent of Swarovski's easy-adjust 'Lift' strap or swivel-mounted premium 'FieldPro'.
Objective caps are again conventional band-on, not the integrated ones that some now offer.
<![if !vml]>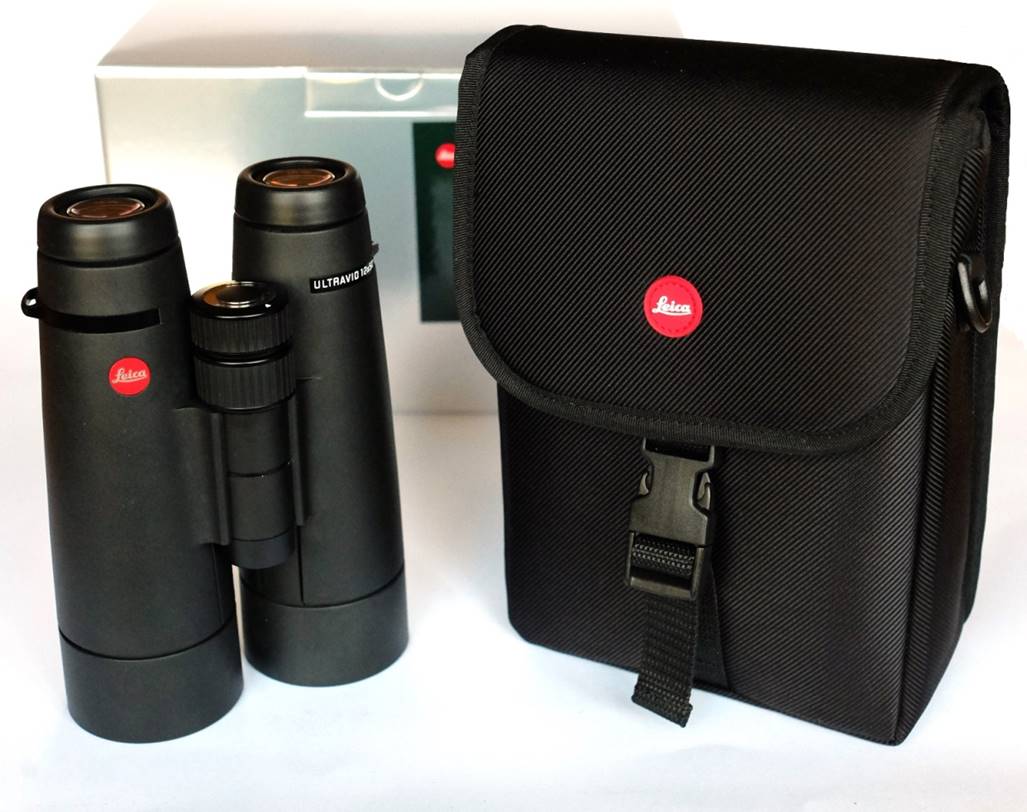 <![endif]>
<![if !vml]>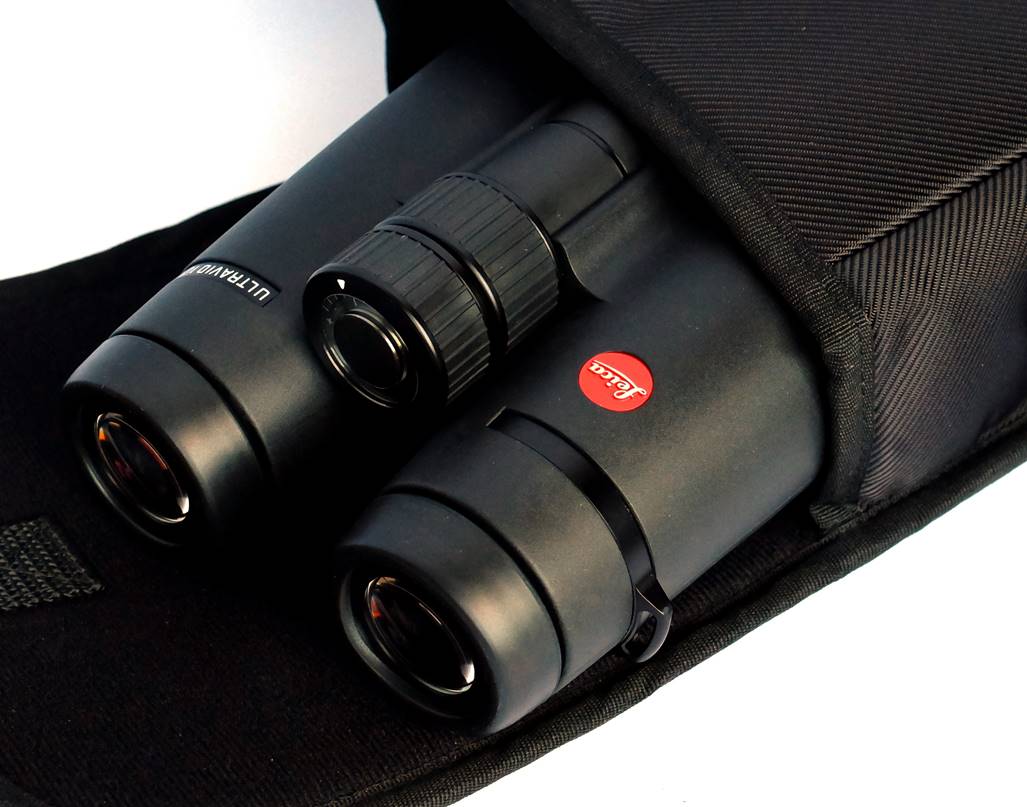 <![endif]>
In Use – Daytime
Ergonomics and Handling
The long slim barrels are easy to handle and feel well balanced. Those thumb-sculpts encourage you to hold them at the back, cupped in your palms, but I tended to grasp them around the barrel ends to reduce those 12x shakes.
For some reason these Ultravids feel much lighter than my 56mm SLCs, even though the scales reveal just 150g difference.
The focuser is generally good with a light and yet precise action. The peerless optical quality makes for very snappy focus and the precise action makes perfect focus easy to find. The only downside is that this greaseless design, intended to stay free in very cold conditions, is just a little dry and catchy at times.
Dioptre is very easy to adjust in use, helped by the light and positive action and again by the very snappy optics. Lack of eye relief means reduced eyepiece comfort for me; not a problem if you view without glasses, but there is that mild kidney-beaning to contend with that most Swarovskis avoid.
The Leicas focus very close for such a powerful glass: I can focus in on a big print of Chesley Bonestell's "Saturn seen From Titan" on my study wall and imagine I was there. The image still merges perfectly. Very cool.
To me Leica's are the most elegant binoculars. If field-fashion matters to you, you'll look good wearing these, 'nuff said.
<![if !vml]>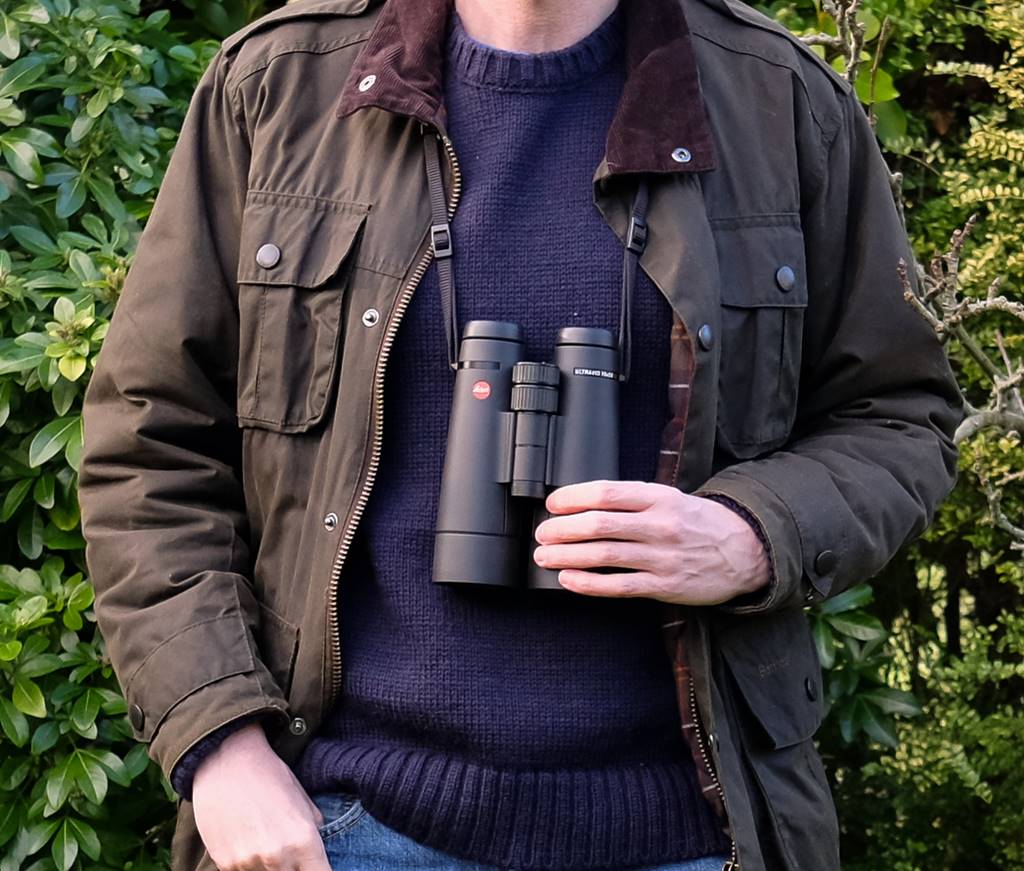 <![endif]>
The View
At one time, high-power binoculars almost always gave dim, lack-lustre daytime views. These original Ultravid HDs were among the first to change that. The view is basically superb. It's crystal clear, super-sharp and gorgeously bright and detailed. Colours are vivid but the tonal balance very natural. Micro-detail and resolution are outstandingly good, obviously better than the Nikon SEs. It's this crystal-perfect view that distinguishes the high-end from excellent mid-range binoculars.
The Leica has a noticeably wider field than say Nikon's SEs, but the field gradually loses sharpness off-axis, whereas the Nikons' field is almost perfectly flat and sharp to the edge, likewise the Swarovski ELs which are known for their flat field.
Comparing the Leicas to the Nikon SEs, I am watching a pair of crows fighting over a rotten apple in the field opposite. The Leicas offer the sharpest, most detailed view and I don't want to put them down. There is no doubt: more detail in the feathers and a crisper look overall. Careful testing with the binocs, supported to avoid shake, confirms this: the Leicas have (by a small margin) the sharper optics and deliver more resolution than what were once the very best.
I don't have a pair of EL 12x50s to compare, but my impression is that the Ultravids are at least as sharp and bright and detailed centre-field, if not off-axis. Which brings us to the subject of field flatness.
Flat field?
The Ultravids do not have the flat field of a pair of Swarovski ELs (or even Nikon's SEs), both of which employ field flatteners. This means that though the Ultravids are ultra-sharp centre field, that sharpness softens from perhaps 60-70%, really deteriorating near the field stop. Much of this off-axis unsharpness is just field curvature, but there is some astigmatism too.
Unlike the flattest-field binoculars, these Utravids have some pincushion distortion built in for comfortable panning (some folks find very flat fields make them nauseous panning around).
Chromatic Aberration
False colour is generally well-suppressed, but not completely so. Meanwhile, some modern designs (think Swarovski's 56mm SLCs and Kowa's Genesis XDs) have almost none. The difference is likely that the very best designs have two ED elements per side, whilst regular HDs like these Ultravids have just one.
Interestingly, the latest HD-Plus Ultravid 10x50s belong in the top category – perhaps Leica has sneaked in more ED glass with the 'Plus' update.
In Use – Dusk
This size of binocular usually makes a good dusk hunting or owling glass and the Ultravids don't disappoint, really penetrating dusk shadows and avoiding veiling flare under a bright twilight sky. Later, they even work in full Moonlight.
<![if !vml]>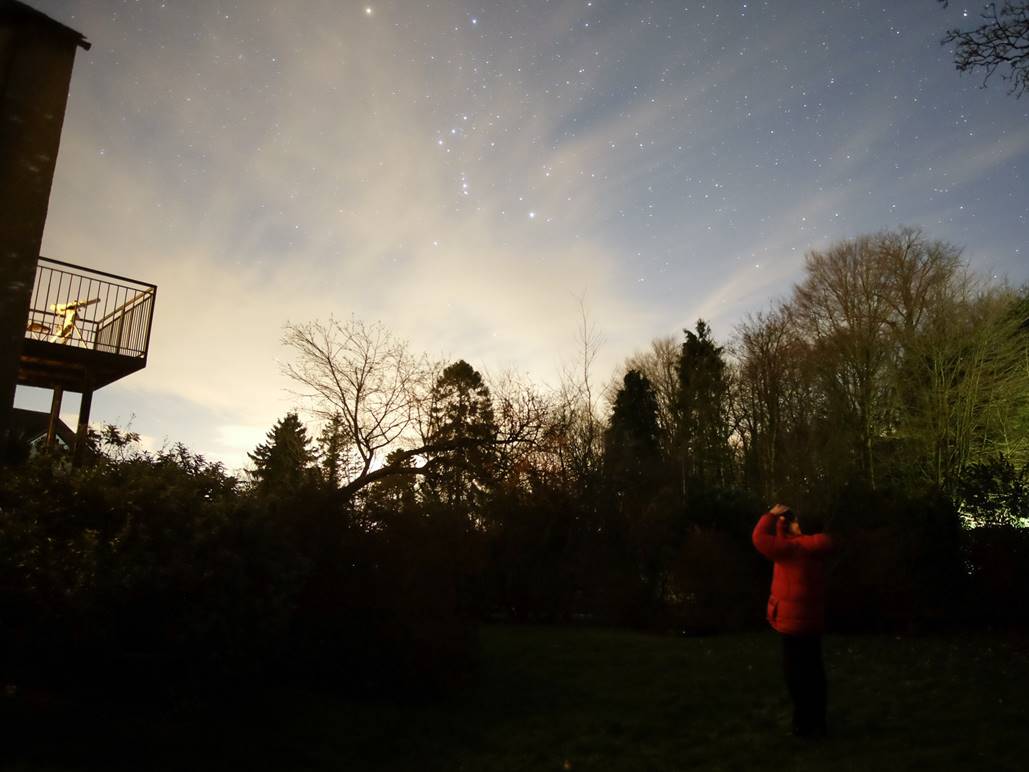 <![endif]>
Moonlight testing.
In Use – The Night Sky
The biggest downside of the Ultravids on the night sky is that off-axis softening noted but not intrusive during the day. At night, stars start to distort a little from 60-70% field width, becoming stretched lines at the field stop. Mainly this is just field curvature, but there is some astigmatism you can't focus away too. But stars only distort enough to make faint ones vanish close to the field edge, so you don't get that unpleasant 'warp tunnel' effect viewing star fields.
One area in which the Ultravids excel is stray light and ghosting.  Those knife-edge baffles really work. Put a street light just outside the field of view on the Leicas and ... nothing. Not a hint of flare or ghosting or any loss of contrast; very impressive.  The same test on the Nikon's old SEs produces some diffuse reflections and ghosting with loss of contrast. Ghosting from bright light sources in-field is very well controlled too and there is very little flare.
Mostly, the Ultravids deliver excellent night-sky views with pin-point stars and strong natural colours, revealing the red and blue components of Albireo to fine effect and the deep crimson of La Superba.
The Moon
Higher magnification always means a more involving binocular Moon and the Ultravids deliver more detail than 8x or 10x would, allowing you to explore the main craters and features in a Lunar atlas. That detail continues to show, even in full daylight, evidence of outstanding contrast. Even a full Moon causes just the faintest ghost in-field and very little flare into black space around so you can see stars close to the bright limb.
There is just a trace of false colour painting the bright Lunar limb, but otherwise it's all sharp whites and hard greys.
Planets
The Leicas deliver very tight images on bright planets – Jupiter and Mars – with almost perfectly clean disks and little spiking or flare. Does this matter? Yes, because apart from being a test of optical quality, it means they are able to pick out the Galilean moons in a twilight sky and when close in to the planet, allowing you to track their constantly changing position.
The Ultravids showed a trace of gold-coloured chromatic aberration on Jupiter that the most false-colour-free designs (Swarovski SLC HDs for example) avoid.
Deep Sky
These 12x50s make an excellent deep sky binocular - a real pleasure to use for teasing out faint fuzzies. M31 fills the field and shows a hint of structure. The Ring nebula is easy (usually harder with less magnification than this), so is the Dumbbell. I think I can pick out the Crab. Clusters like M35 resolve out into a gorgeous dusting of faint stars – diamond dust on velvet and all that. Orion's belt region is a mass of stars too and the nebula shows more detail than it does in lesser binos.
Leica Ultravid 12x50 HD vs Nikon 12x50 SE
<![if !vml]>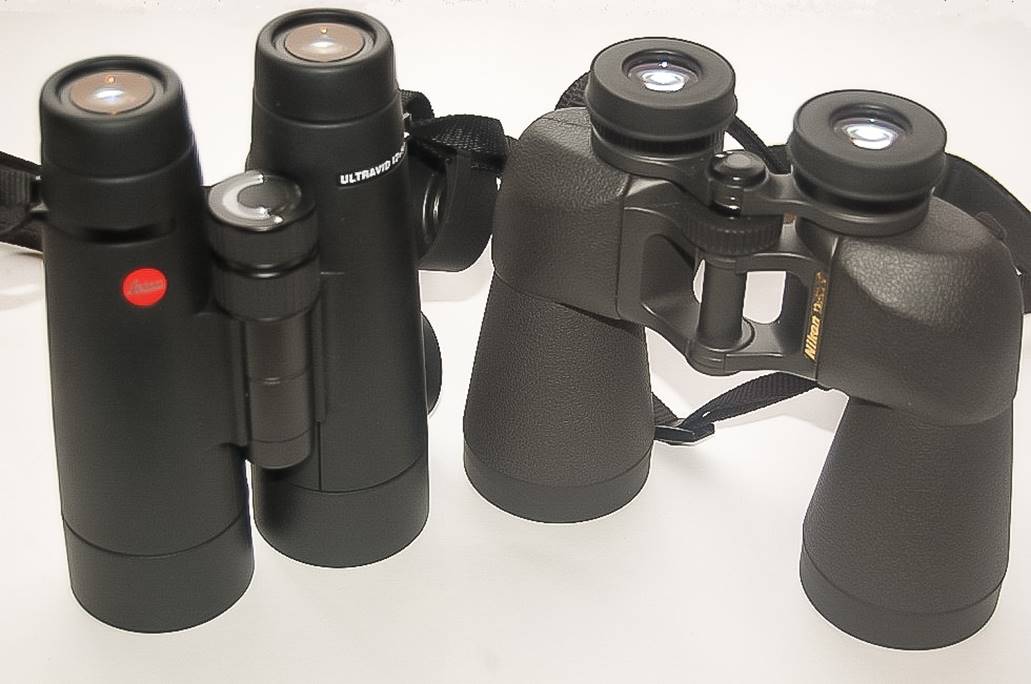 <![endif]>
Nikon's porro-prism SEs were long a benchmark for quality and performance. Many considered the 10x42 model the best binoculars available a decade ago. They are discontinued now, but still make a useful point of comparison.
<![if !supportLists]>· <![endif]>Optically, the Nikons are good, but the Leicas are even better – more fine detail resolved, better focus snap.
<![if !supportLists]>· <![endif]>The Ultravids have better suppression of stray light than the Nikons.
<![if !supportLists]>· <![endif]>The Leicas have a smoother, faster focuser – important for following birds on the wing.
<![if !supportLists]>· <![endif]>The Leicas look smaller, but are actually heavier.
<![if !supportLists]>· <![endif]>The Leicas have much less eye relief for specs wearers like me.
<![if !supportLists]>· <![endif]>The Ultravids' wider field is compromised a little by curvature towards the edge and the tight eye-relief, whereas the Nikons' remains flat almost all the way and the whole field is easily seen to the stop with glasses on.
<![if !supportLists]>· <![endif]>Despite FL glass, the Leicas still suffer a bit of CA, just as do the Nikons.
<![if !supportLists]>· <![endif]>The Leicas are waterproof, the Nikons aren't.
<![if !supportLists]>· <![endif]>The Leicas are much more expensive.
Summary
Leica's 12x50 Ultravids are a superb high-power binocular. Their view centre-field is among the very best – bright, sharp and crystal clear with outstanding micro-detail. They are beautifully engineered, too. Overall performance is very good, day or night.
The view is slightly better overall than Nikon's benchmark 12x50 SEs. However, there are two main downsides that both the Nikons and Swarovski's class-leading EL 12x50s avoid. The Leica's wide field degrades significantly towards the edge (more compromising for astronomy than for daytime use) and the Leicas just don't have enough eye relief if you wear glasses to observe.
Otherwise, the Leicas have more niggly minor faults than the Swarovskis – worse eye cups, more rubbery armour and a dryer-feeling focuser.
And yet … despite the fact that the ELs are a more perfect binocular, the Leicas have a real and unique refinement, an elegance and charm that I just love. I'm tempted to own a pair for reasons not entirely explicable.
Leica's Ultravid 12x50s are not quite as good as Swarovski's 12x50 ELs, but they are still a superb binocular with unique style; cheaper too. Highly recommended, but not if you wear specs to view.
Updated by Roger Vine 2018
<![if !vml]>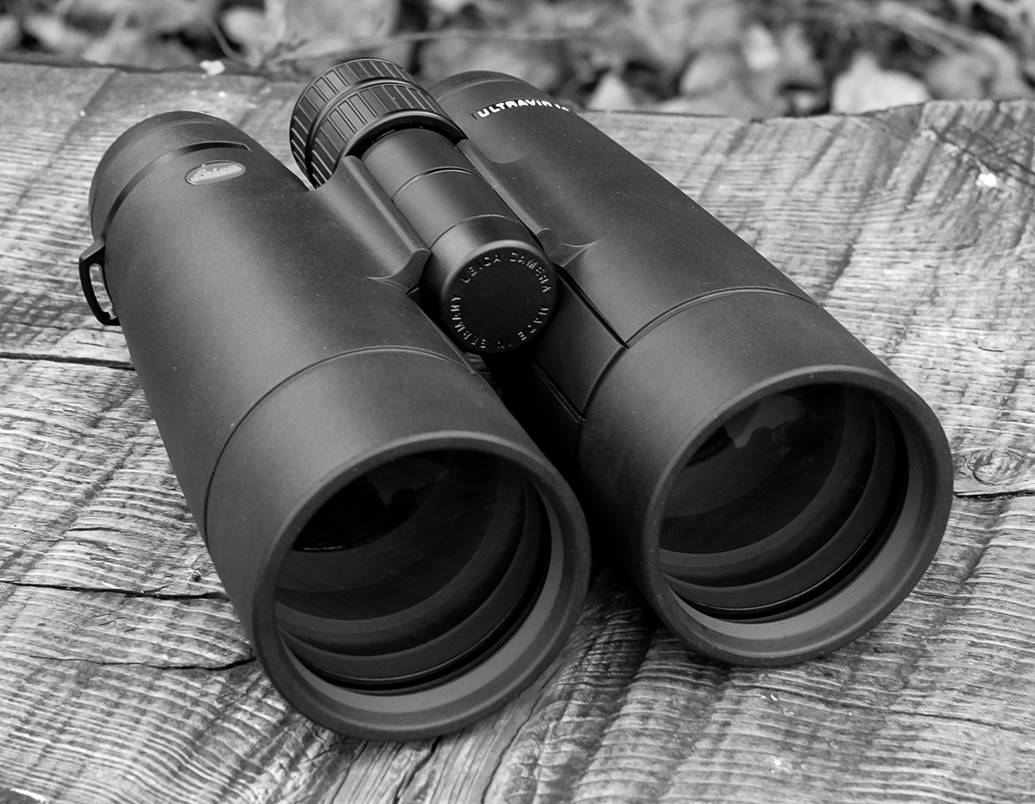 <![endif]>