Have you got an old pair of worn out Leicas, but don't know if they're too far gone to fix? Well here I find out ...
Sending a Pair of worn out Leicas in for repair
<![if !vml]>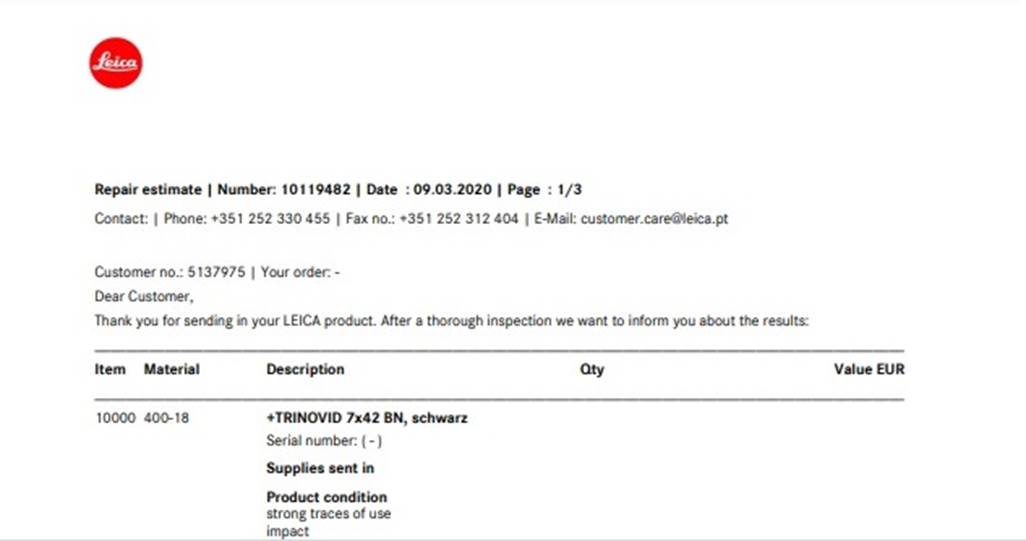 <![endif]>
I'd previously tested Swarovski's repair service and found it excellent, a major selling point if you use binos a lot in the field. This time it's Leica's turn.
Unlike last time, I didn't have any Leicas in need of fixing, so I had to buy some for this investigation. The pair I chose were an old pair of Trinovid 7x42 BNs – a pair of binos with a good reputation for no-nonsense ruggedness and ease of use, in a format I wanted to try.
The Binoculars
The 7x42 BNs cost me the princely sum of £66, not a lot for this model which would normally go for around £500 in excellent condition. The reason is that this was perhaps the most worn out pair of binoculars I've seen – not really abused or damaged, you understand, just completely worn out by constant use. Their objectives were heavily scratched, their armour worn and damaged at the bridge. But the main reason they couldn't be used was the focuser, which no longer worked to infinity (or even close).
On the positive side, using the dioptre to focus the right barrel suggested the eyepieces and objectives were usable, despite the scratching (though the image was oddly washed out as the result). There was no sign of mould or internal fogging and the collimation was still fine too.
You can see the condition of the binoculars as I bought them in the images from the original listing below.
<![if !vml]>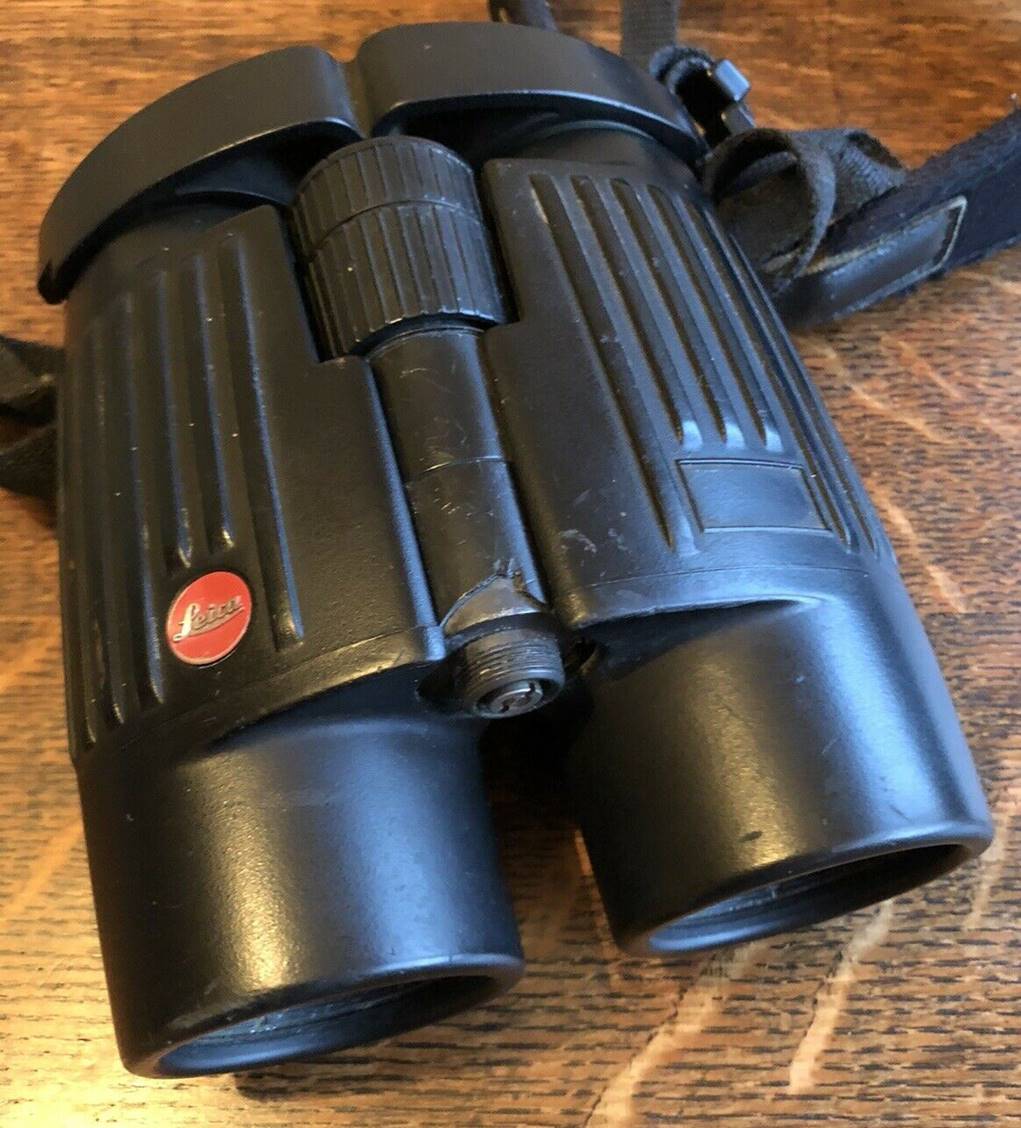 <![endif]>
<![if !vml]>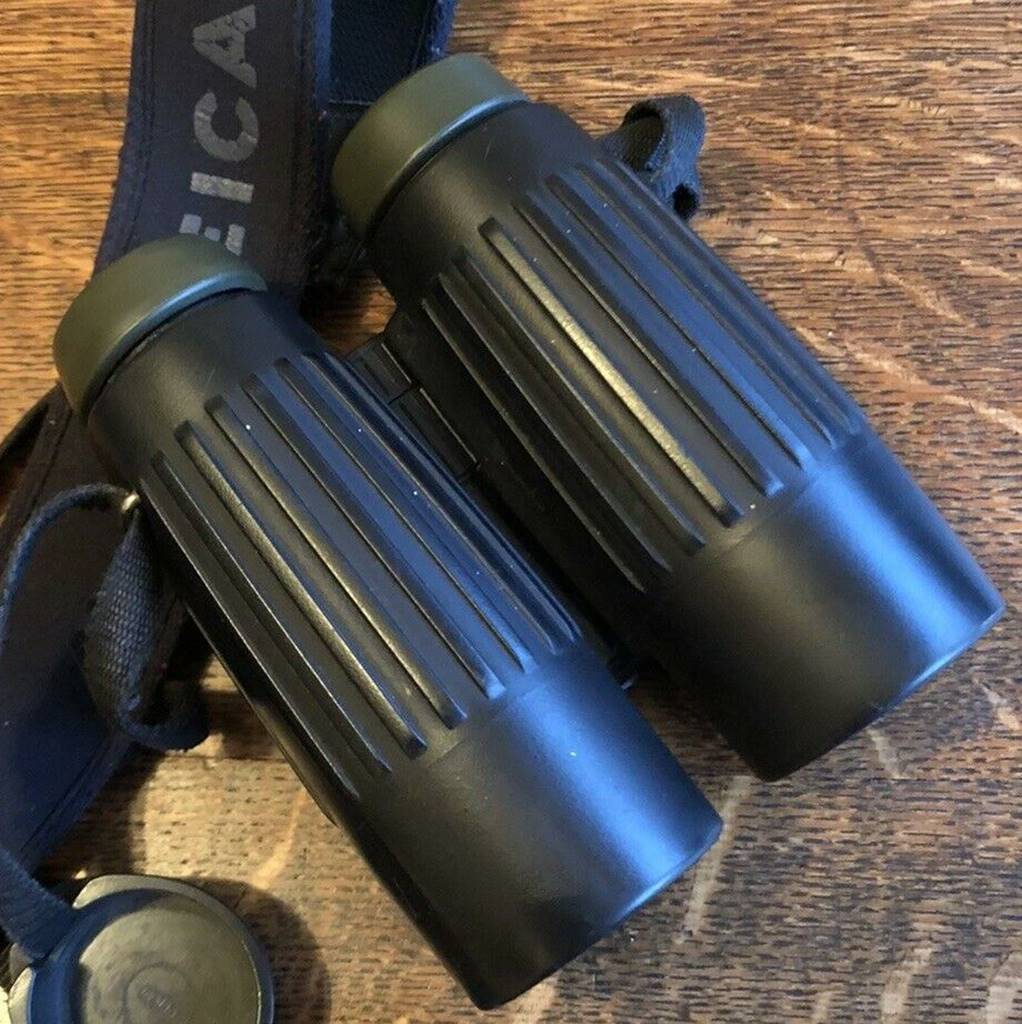 <![endif]>
<![if !vml]>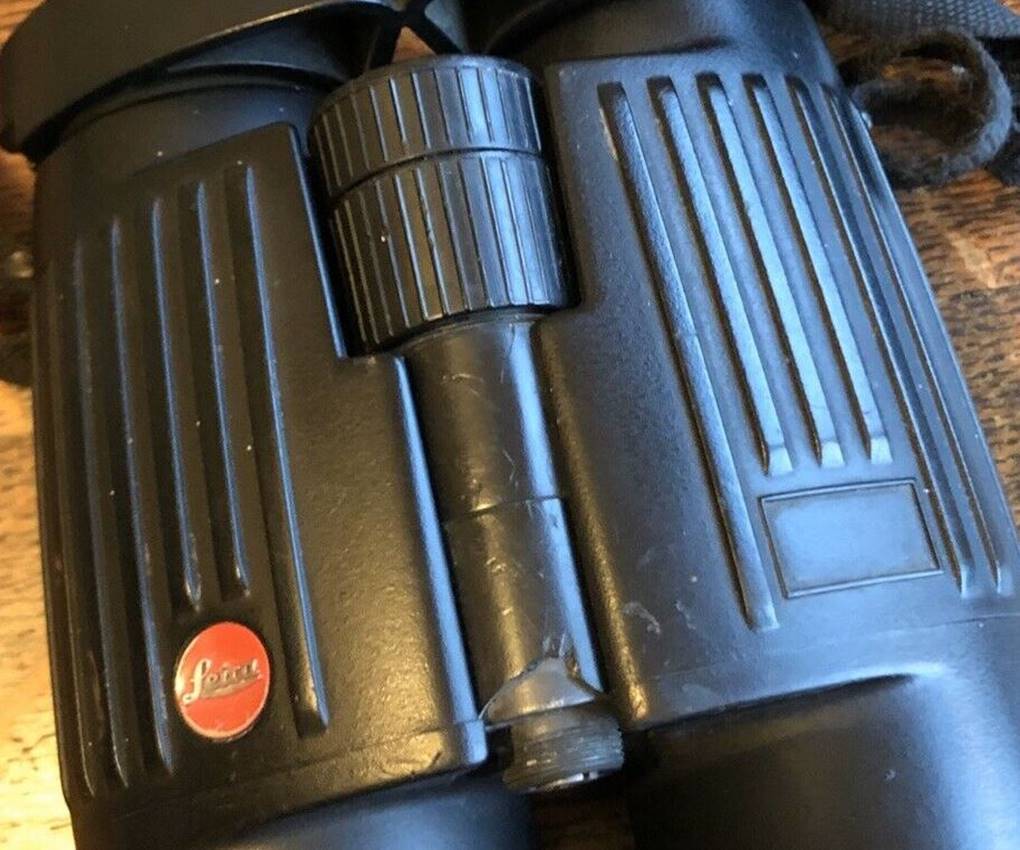 <![endif]>
<![if !vml]>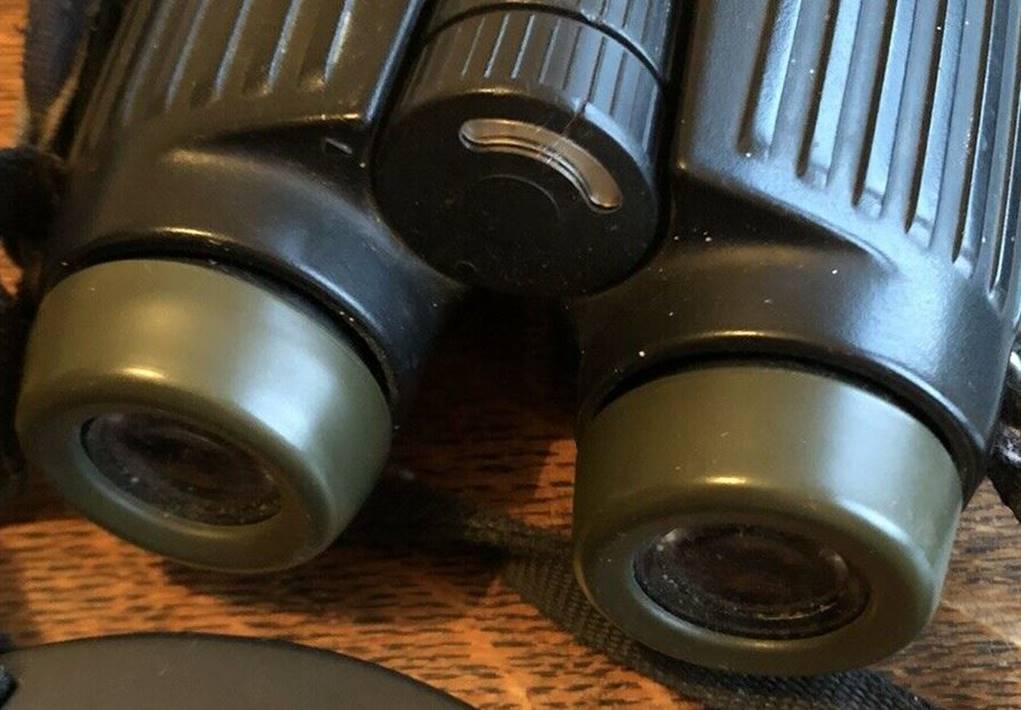 <![endif]>
<![if !vml]>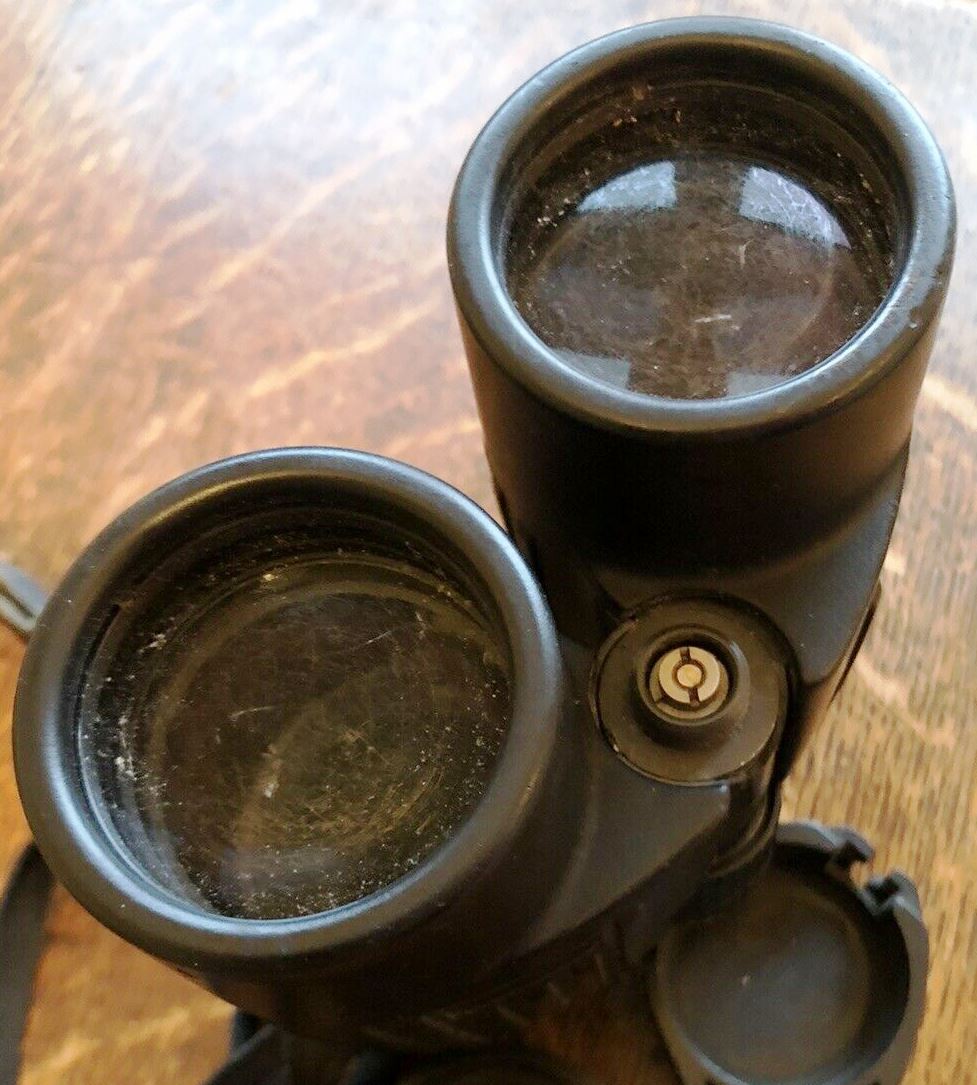 <![endif]>
The objectives were scratched to hell – how many times had these been wiped??
Return and Repair Quote
Having dug around on the Leica website, I settled on sending a quick email to: Customer.Care@leica-camera.com. I more or less immediately received an automated reply. I was asked to send them to the Leica factory in Portugal, which is now dealing with repairs. I sent the binos myself using Royal Mail tracked, but could possibly have got Leica to collect them.
After about two weeks I received a confirmation of receipt and another week after that a quote for the repairs:
<![if !vml]>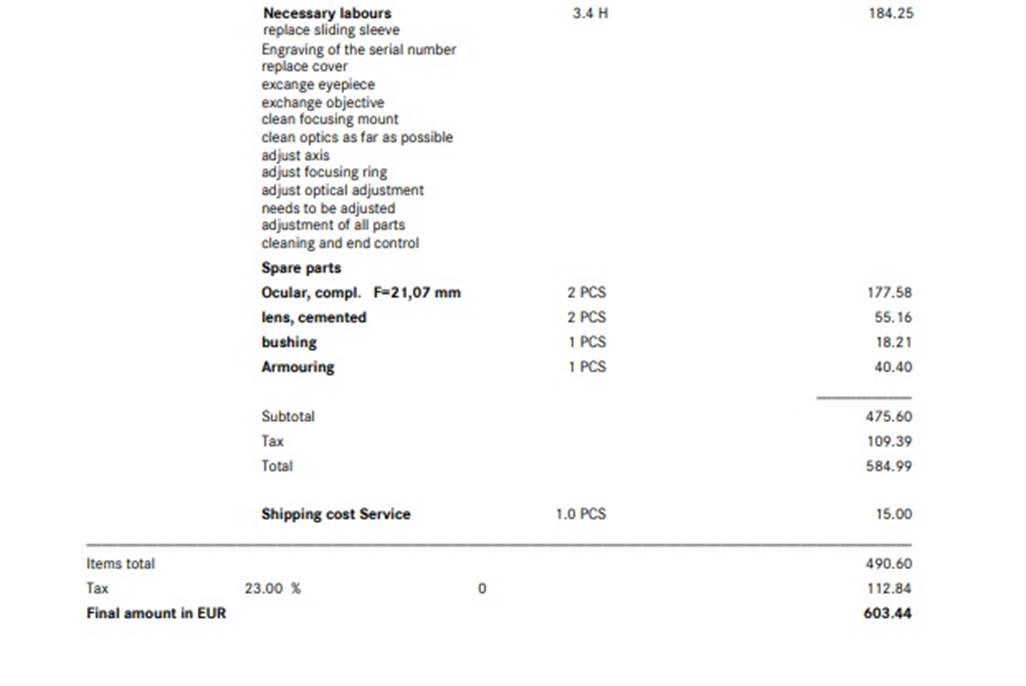 <![endif]>
The quote gave some interesting insights. The eyepieces weren't too bad, but they intended to replace them anyway. Also, those eyepieces are much more expensive than the objectives, which seem amazingly cheap at just €25 per cemented doublet (no fancy multiple elements or ED glass in these). Overall, the parts were cheaper than I had expected and I thought the labour quote was reasonable too.
Still, the total was a bit more than I'd hoped, (though note that final figure of €603.44 does include the €184.25 for labour and €15 shipping), even though the final cost would likely be about what they would be worth for resale.
Exchange Offer
I might have gone ahead with the quoted repairs, had it not been for an interesting and unexpected offer of an alternative. As part of the quote, the customer service representative had written the following:
Dear Leica Customer, Due to the extended work needed and the high costs involved to repair your device, we also would like to propose you an exchange to the new model TRINOVID 8x42 HD (40318) with 30% discount. The price for the new device would be 782,28 EUR (incl. VAT). Please note that your old device would then become property of Leica Portugal S. A. In case of an exchange we would not charge any shipping costs. Please inform us how we should proceed. Thank you in advance for your answer. Kind regards, Cristiana Gomes Leica Customer Care
Now, this is where it got interesting. The quoted price for a pair of new Trinovid 8x42 HDs was roughly the price I could get them for with a bit of discount here in England and it wasn't a model I particularly wanted anyway. But it made me wonder if I could get a similar discount on a rather different model, one I really wanted and that wasn't available discounted. Here's how I replied:
Dear Cristiana,
Thank you for the estimate, however the cost of repair would unfortunately be too high.
I would be interested in the discount for a new pair, but would prefer a 7x magnification like the original Trinovids.
Would it be possible to part exchange my old 7x42 BNs for the 7x35 Trinovids with a discount instead??
Thanks and kind regards, Roger
It was a bit of a cheeky request, seeing as the 7x35s are a more expensive model and only available at selected Leica stores. Worth trying my luck though, as that was a model I had auditioned at the Leica Store in Oxford Street in London and immediately wanted to own. So I was thrilled when they replied that I could indeed have a pair of the 7x35s for €1022, a useful 30% discount over the UK price.
It took a while for them to arrive because they weren't in stock, but eventually I duly received a superb pair of brand new retro Leica Trinovid 7x35s (review to follow, but spoiler alert – they're great!)
<![if !vml]>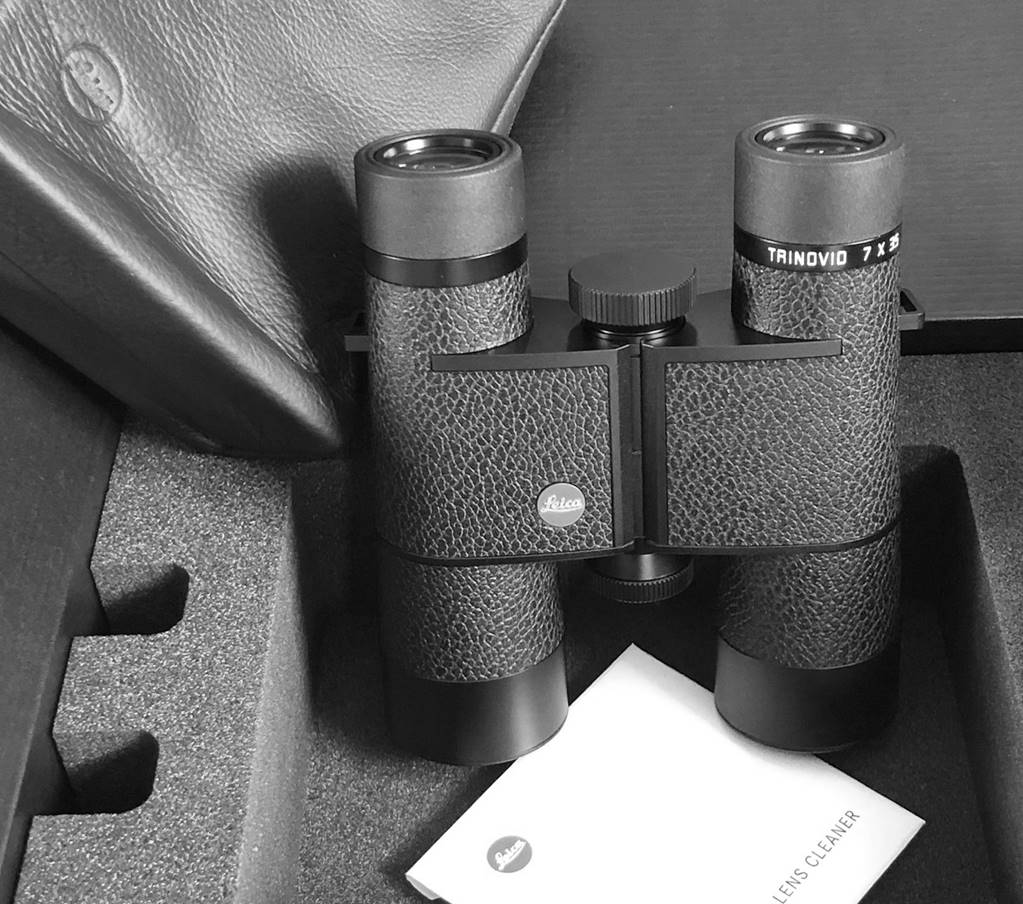 <![endif]>
Summary
The moral of this story is that it might not be worth sending a pair of Leicas as totally worn out as these were in for repair, because the costs amounted to roughly what a renovated pair would cost to buy. But the binos I chose were much more worn than most and in hindsight I should have chosen a less totalled pair.
To be clear, the problem was the amount of work required, not Leica's customer service - the labour and parts costs were very reasonable. If, say, the eyepieces had still been in good condition, the price would have been well within budget for a completely renovated pair fresh from the factory.
As I've said before, this repairability is the reason why you'd still buy European Alpha binos like Leicas over a pair of equally good ones made elsewhere. Meanwhile, offering an alternative option of a 30% discount against a new pair is sensible marketing that leaves everyone a winner.
Unless your Leicas are completely worn out, getting them repaired is likely to be an excellent option. If they're too far gone, a nice discount on a new pair is a good result too.