A Visit to the Marfa Lights Viewing Area
<![if !vml]>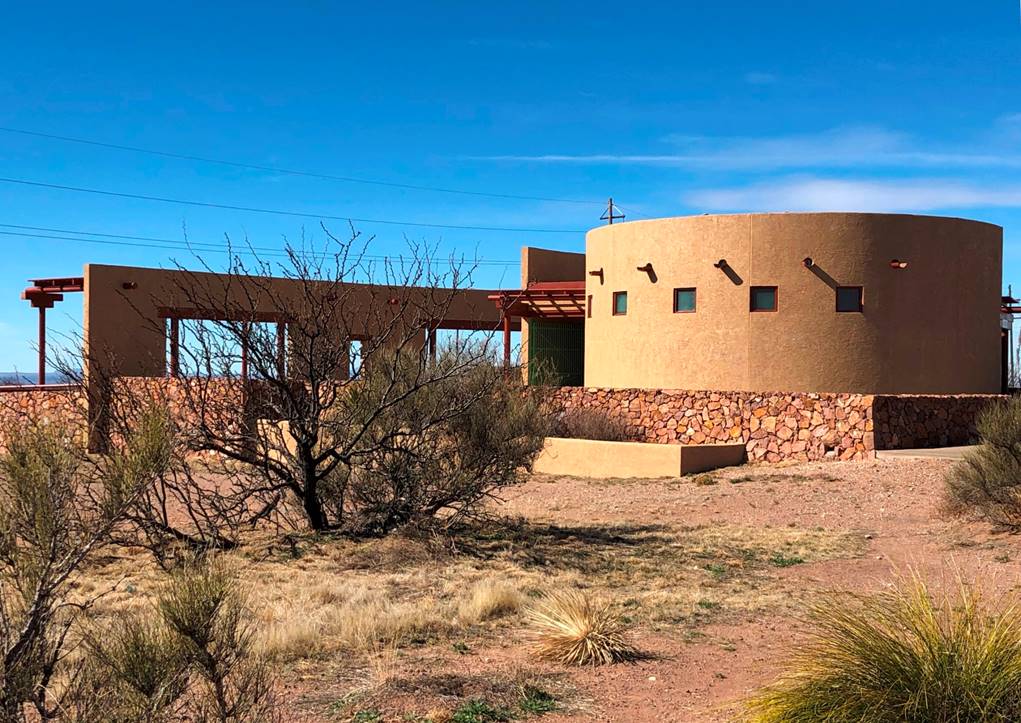 <![endif]>
This is a bit of an outlier in my 'visits' series. The Marfa Lights are part of Ufology lore, though they may be a real natural phenomenon, whether astronomical, meteorological or something else.
I first heard about them from a UFO enthusiast I met at Lowell observatory when researching my book 'The Roads from Mars Hill'. Then a few weeks later I found myself in the area visiting the McDonald observatory. So very late one night (maybe not the best time on reflection) I went to take a look.
History
People have reported strange lights rising, coalescing and shimmering above the desert in this part of west Texas since Native American times. Theories are many – ranging from the pragmatic (headlights on Highway 67), to the fanciful (UFO landing lights) and with chemoluminscent gas discharges and St Elmo's Fire in between.
Given that the area is in the huge Permian Basin with all its oilfields, the gas discharge explanation seems attractive to me, but what do I know!? In any case, the Marfa Lights remain unexplained.
The plaque at the viewing area describes the history as well as I can:
<![if !vml]>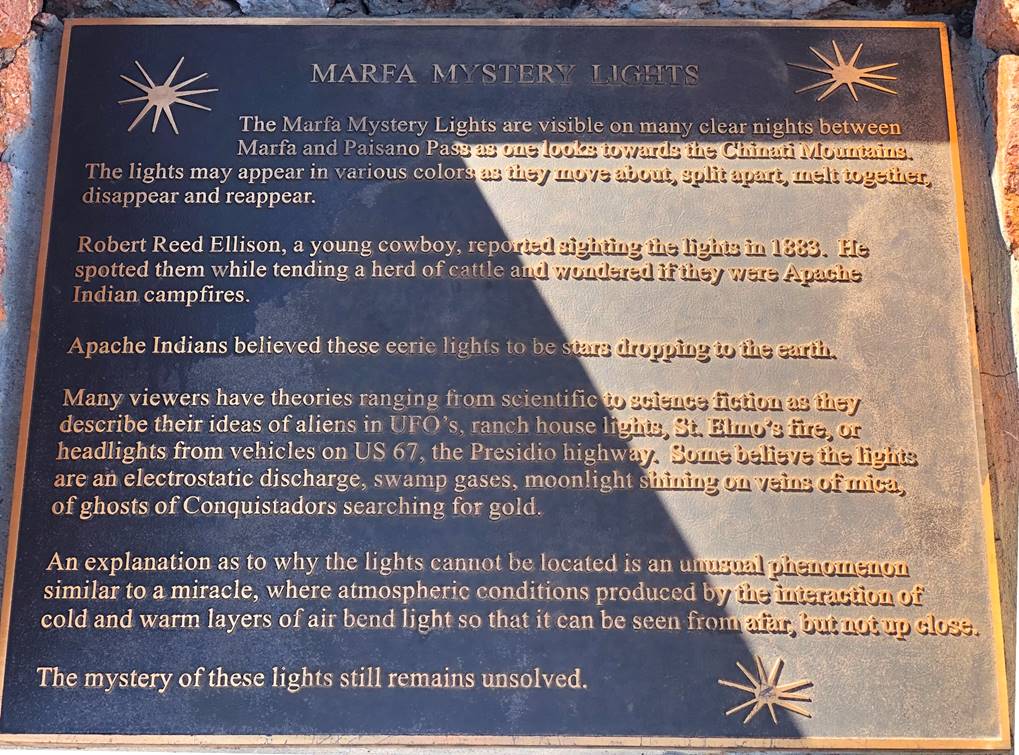 <![endif]>
<![if !vml]>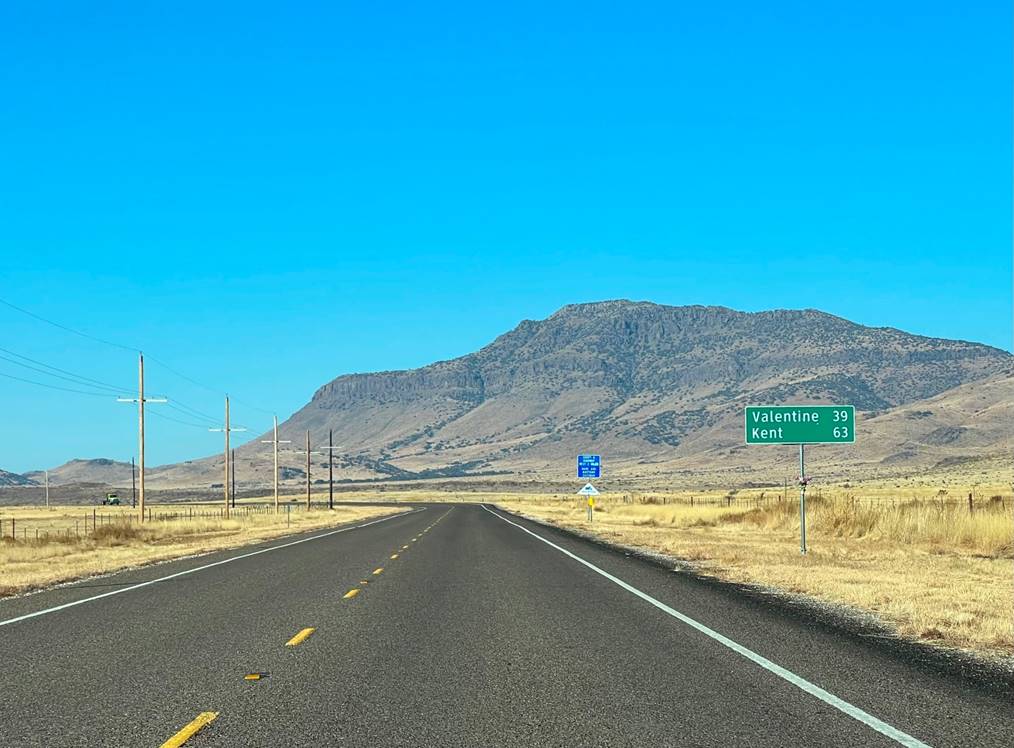 <![endif]>
Somewhere between Fort Davis and Marfa.
Getting There
This is a remote part of a huge state. The rolling hill country to the north and the surrounding desert has its own beauty, but you might end up in the area for any of three reasons:
<![if !supportLists]>1) <![endif]>Travelling east on I-10 towards San Antonio
<![if !supportLists]>2) <![endif]>Visiting the McDonald observatory for a star party or viewing night, or nearby Fort Davis historic Site.
<![if !supportLists]>3) <![endif]>Heading to Big Bend National Park
The viewing area lies between the small towns of Alpine and Marfa. It's about 80 miles south east of Van Horn, the closest junction on the nearest interstate, I-10. Alpine is an attractive town with a historic centre. It has more in the way of lodging and services than Marfa.
The viewing area is on the south side of Highway 90 between Marfa and Alpine. It's right by the road but has off-road parking.
What to see
The Viewing Area
The viewing area is a small structure in a vaguely Adobe style, surrounded by low walls in local stone. It has a shelter and a partially shaded viewing deck with some mounted binoculars and seats. It's well done, the kind of thing you might expect at a national park, perhaps at some Canyon viewpoint. Except that here the only thing you're viewing is an expanse of flat and featureless desert scrub leading away to a few distant buttes.
Right by the viewing area, cars and trucks pass at speed. The railroad is just beyond the tarmac and long container trains trundle past hooting balefully. Otherwise, there really is nothing to see here – by day at least.
It all makes for a slightly bizarre ambience during the day, as if the structure was indeed teleported by aliens from somewhere altogether more scenic. Or maybe it just fell off the back of a truck on route to Big Bend National Park.
<![if !vml]>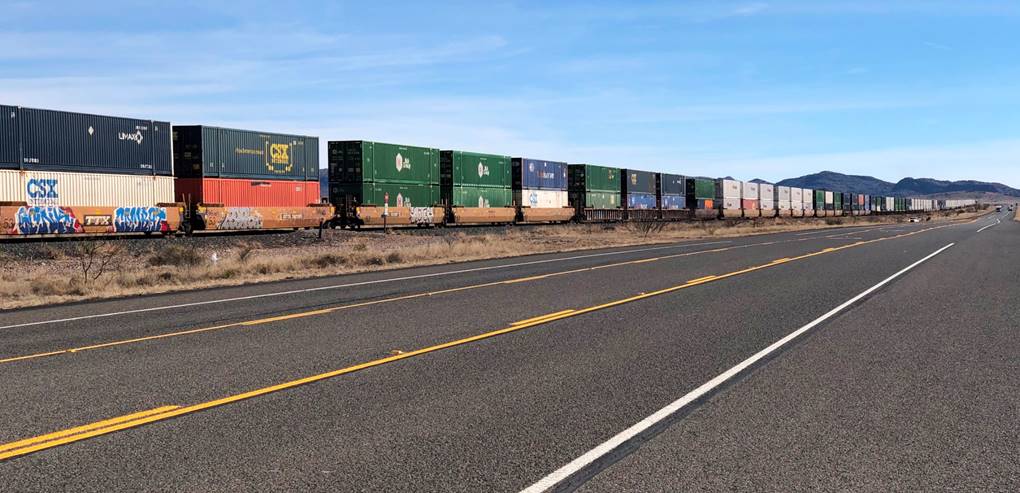 <![endif]>
<![if !vml]>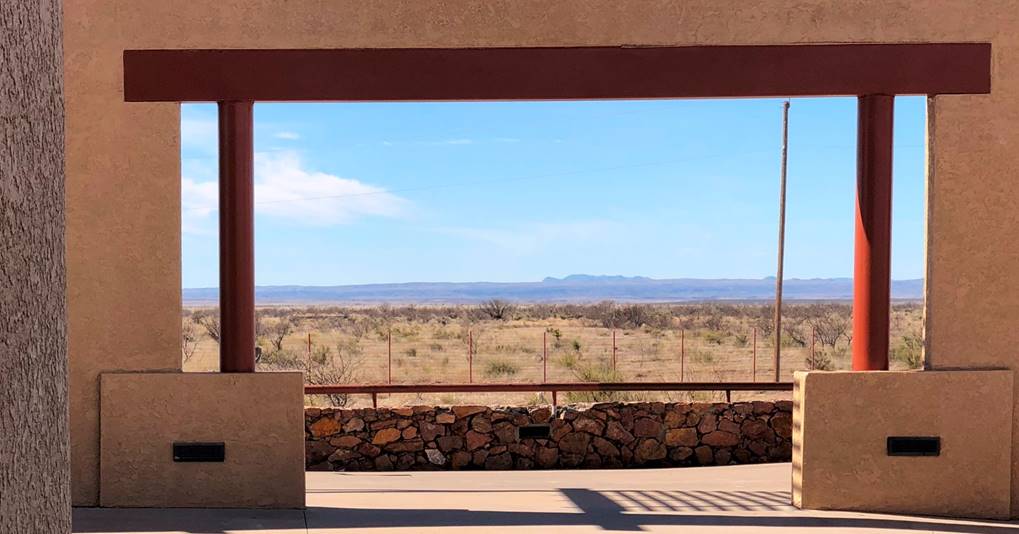 <![endif]>
<![if !vml]>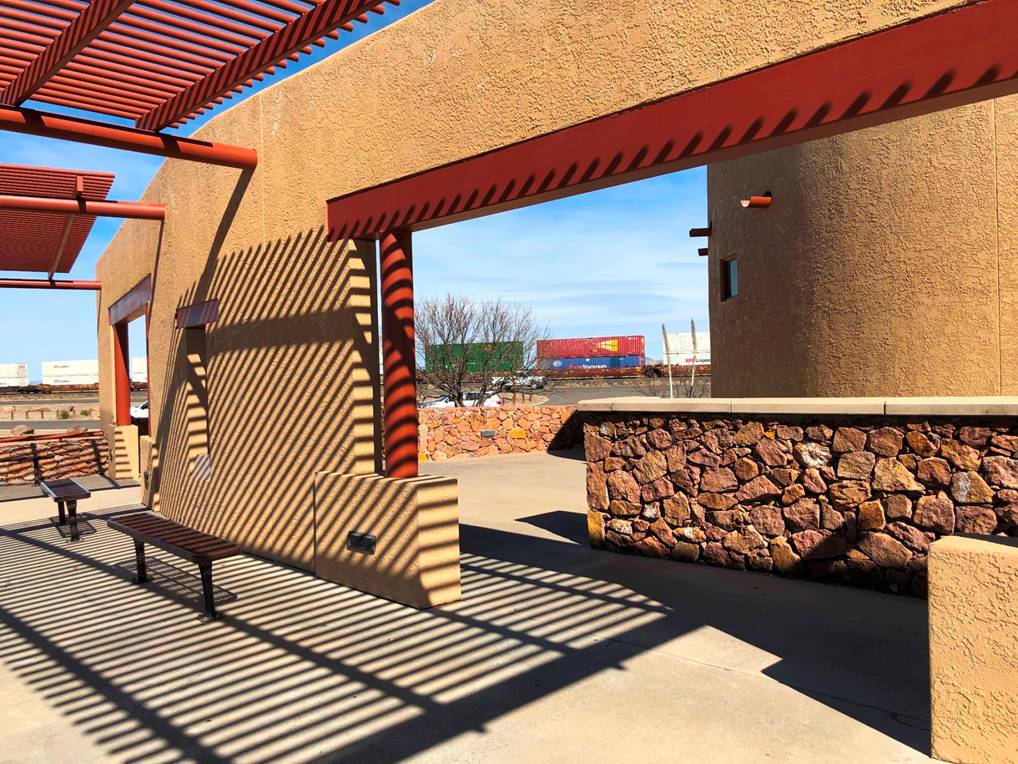 <![endif]>
<![if !vml]>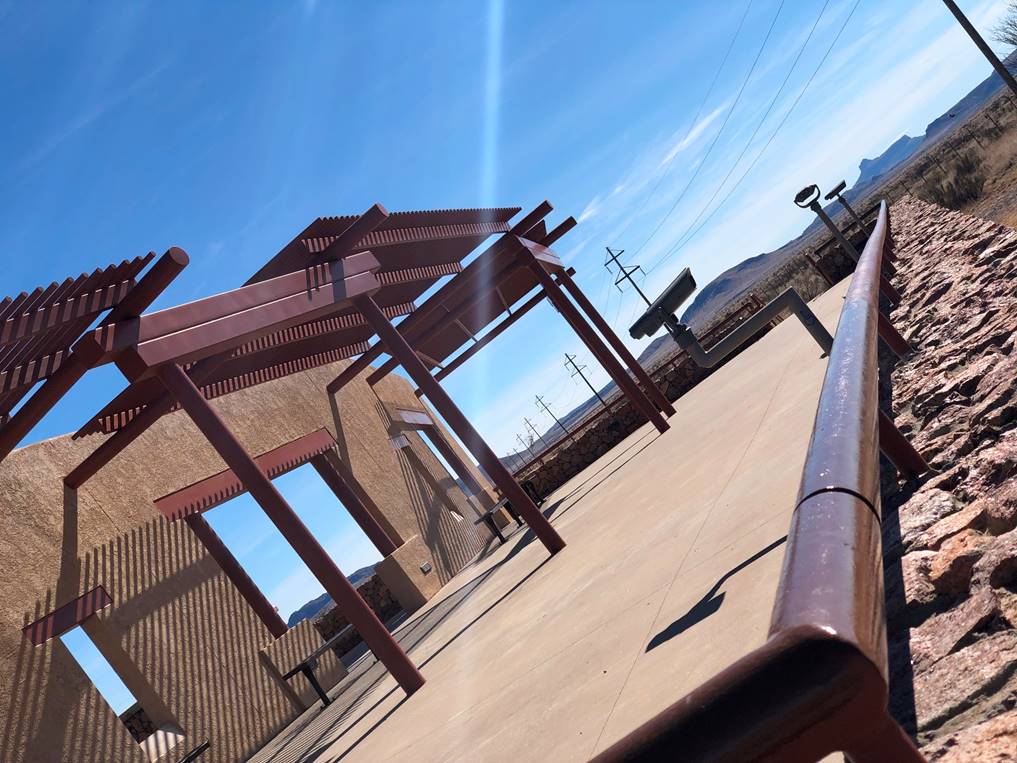 <![endif]>
Something a bit surreal and disorientating about the viewing area by day.
<![if !vml]>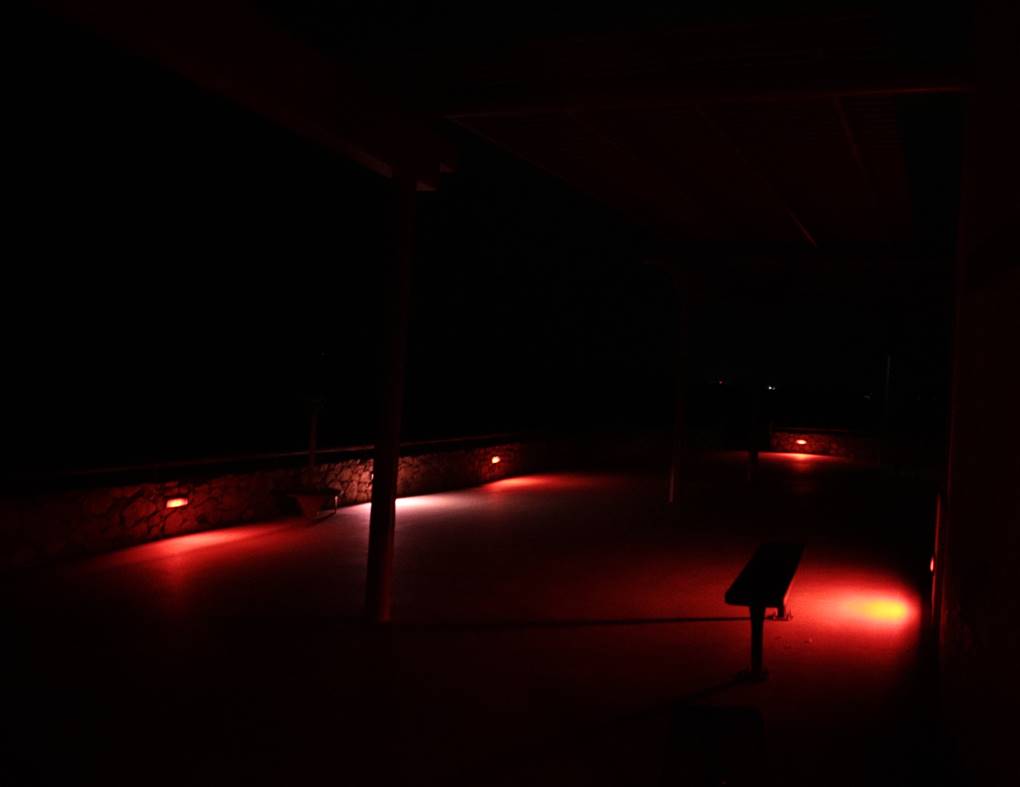 <![endif]>
To the naked eye, it's very dark.
<![if !vml]>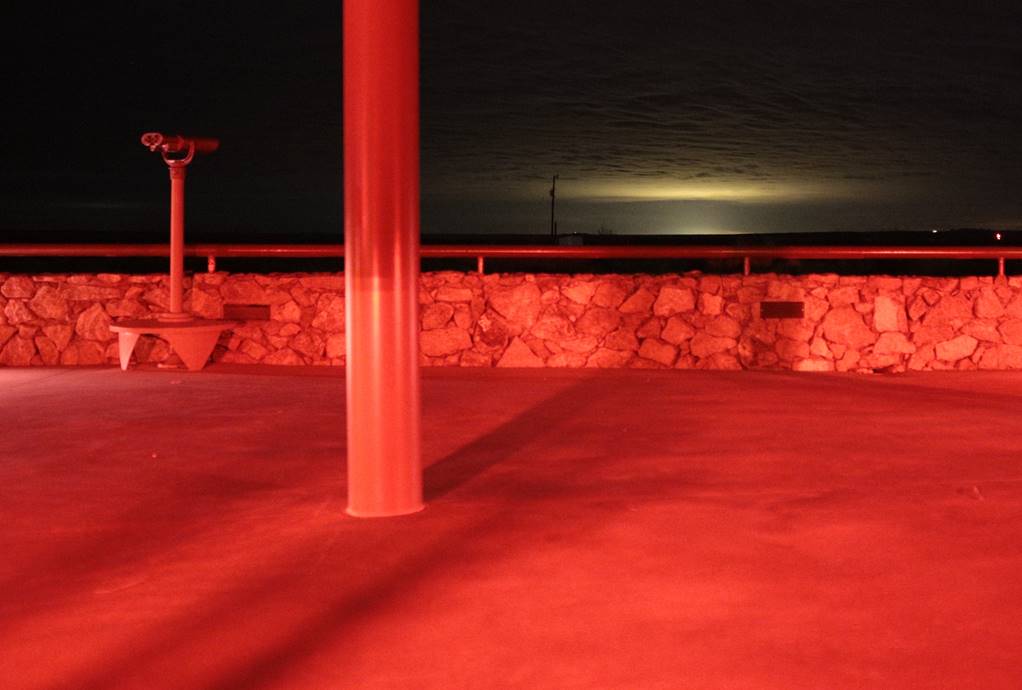 <![endif]>
Long exposure reveals oil field lights way out in the Permian basin... I think.
The Lights
If the viewing area just seemed a bit odd by day, in the dark and deserted small hours I found it pretty spooky; very spooky actually. I was probably more afraid of humans than of ET. Or is that just later rationalisation?
I hung around for a while, looking for the lights with my bino's and taking long exposures to try to capture them, but without success. Then I got out of there – a bit faster than necessary.
Whatever the reason, the Marfa Lights left quite the impression, without even showing themselves. But then I do have a strong imagination.
Summary
The Marfa Lights viewing area is well worth an open-minded after-dark visit if you're in the area, but maybe don't go alone after midnight.
<![if !vml]>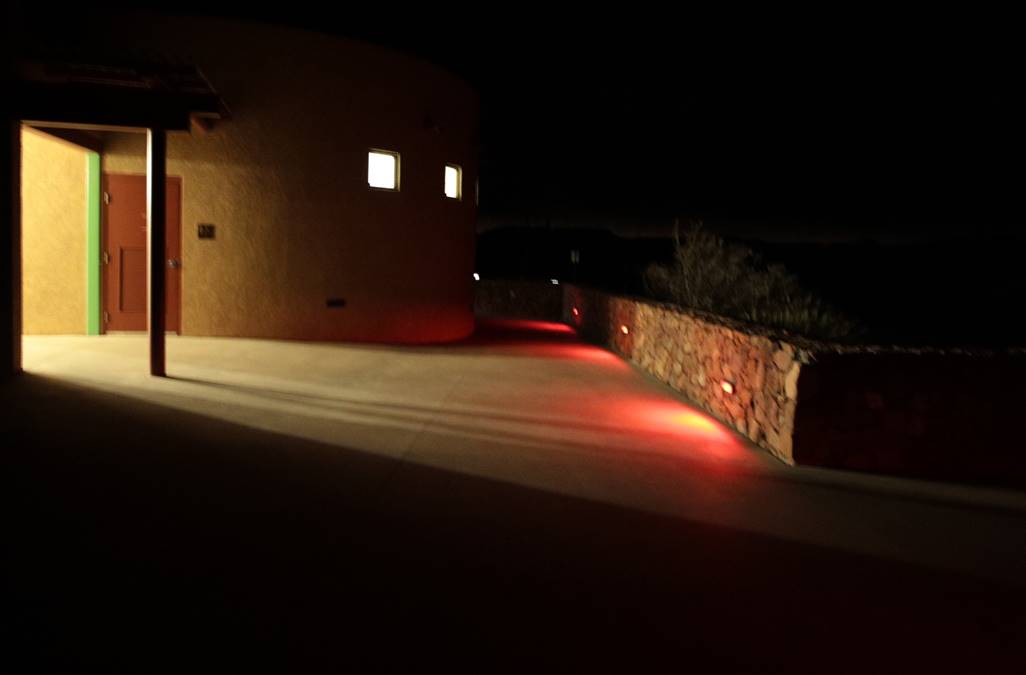 <![endif]>