Pentax-65 Achromat Review
<![if !vml]>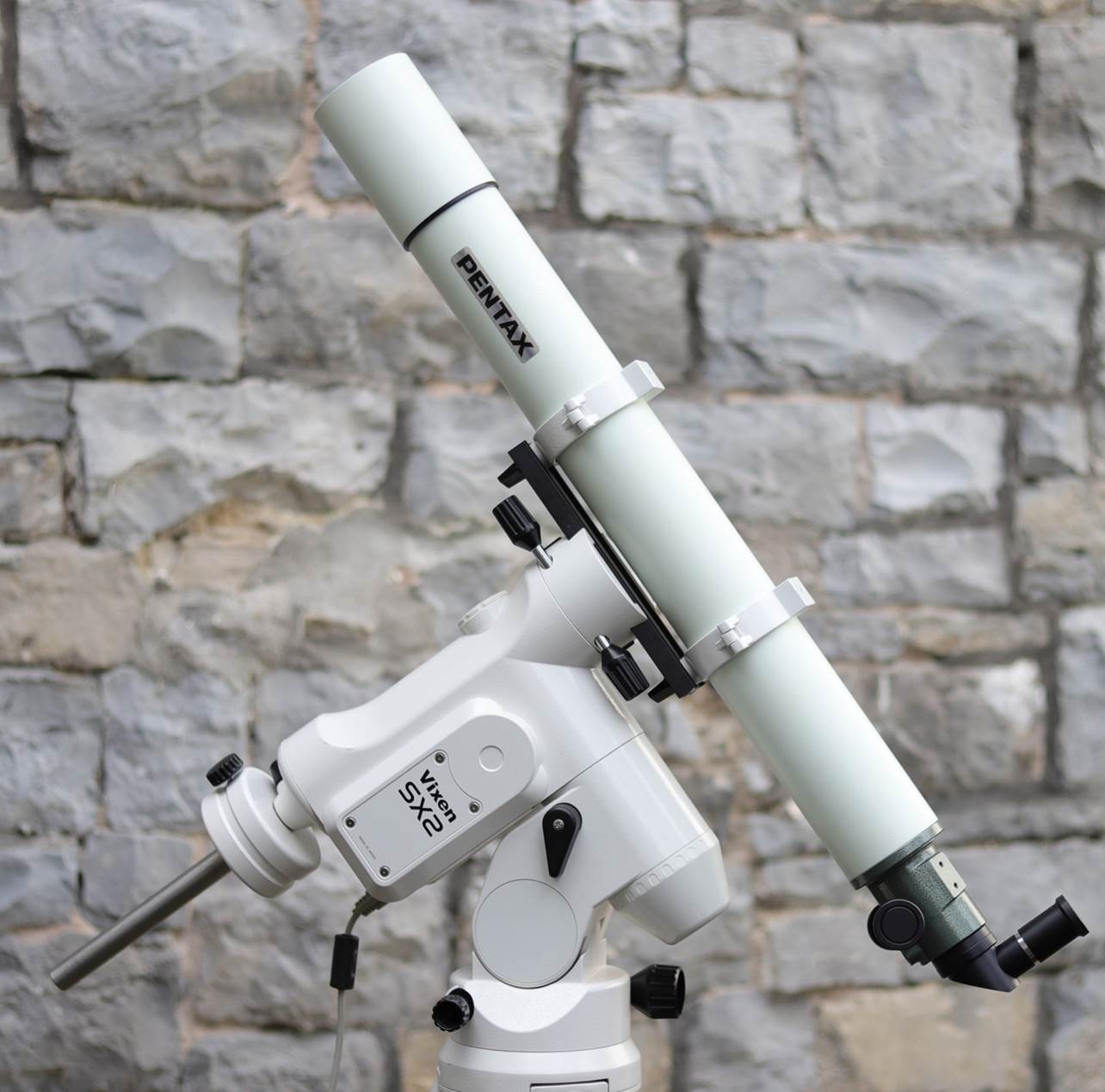 <![endif]>
Pentax astro' scopes had a great reputation for Takahashi-like quality and innovation for imaging, but they were discontinued over a decade ago. Pentax's 50mm and 60mm beginners scope can be found on eBay, but their premium scopes and are rarely available used now; I had never reviewed one. So when this little Pentax-65 achromat came up, with outward appearances like one of their high-end imaging apochromats, I grabbed it to try.
At A Glance
| | |
| --- | --- |
| Telescope | Pentax-65 |
| Aperture | 65mm |
| Focal Length | 700mm |
| Focal Ratio | F10.7 |
| Length | 74.5cm |
| Weight | 1.7 Kg w/ rings and plate |
Data from Me.
Design and Build
The Pentax-65 was sold from about 1982 through at least 1987.
Despite being just a little larger of aperture than the more commonly found Pentax J60 beginners' scope, the Pentax-65 is an altogether more expensive and premium telescope (over $1000 on its mount in the mid-80's).
Everything about this OTA, from the quality of the focuser, through the textured tube finish to the beautifully made accessories, are suggestive of Pentax's more familiar high-end offerings and indeed Pentax also sold an ED apochromat that looks very similar.
Also sold on a matching (and otherwise similar) medium equatorial was the Pentax-85.
<![if !vml]>

<![endif]>
Pentax-65 and contemporary Takahashi FC-65 apochromat.
<![if !vml]>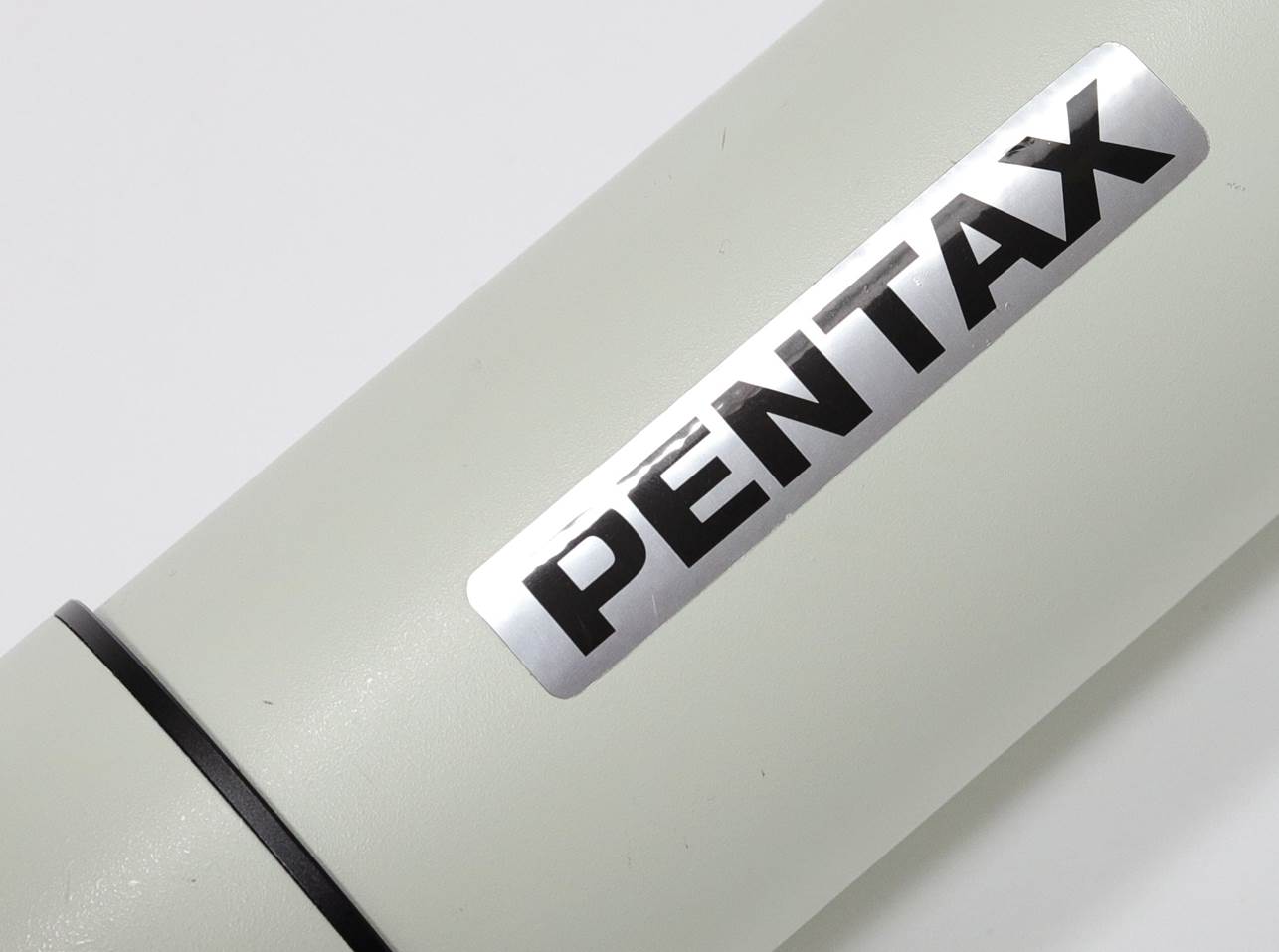 <![endif]>
<![if !vml]>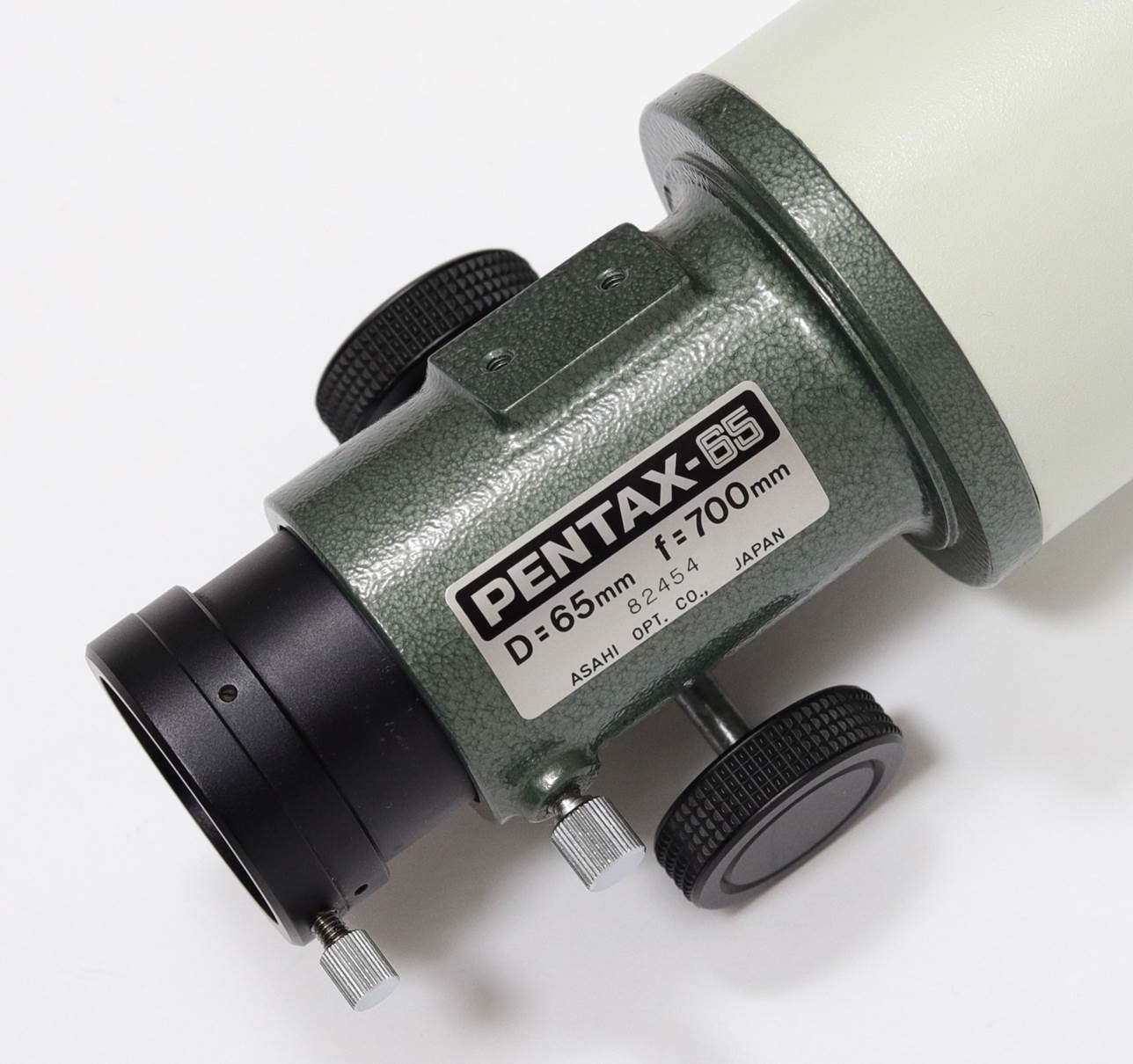 <![endif]>
<![if !vml]>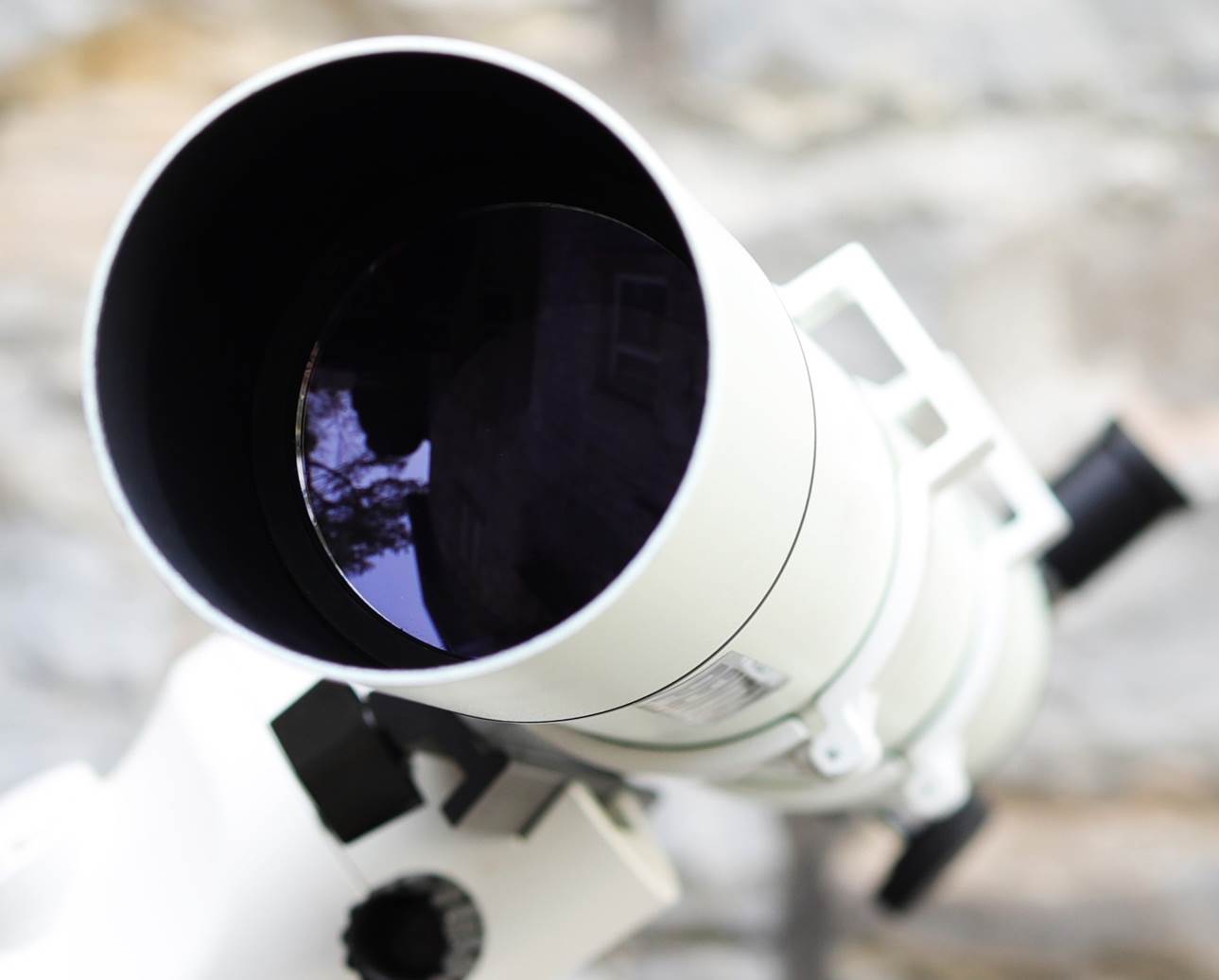 <![endif]>
Optics
The objective is a simple air-spaced achromat with a fairly short focal ratio for the type of F10.7 (700mm), instead of the usual F12-15.
There are no adjustment screws for collimation and just (good quality) single coatings.
Tube
Build quality is superior to an entry-level Pentax J-60, or even a Vixen achromat from the mid-Eighties. It is just a 65mm achromat, but clearly wasn't designed (or priced) as a kids' scope.
The 75mm diameter tube is finely made and finished in a textured pale lime powder coat that's honestly more practical than a high-gloss white.
Unusually for a basic achromatic OTA, both the focuser and dew-shield thread on. The dew-shield is baffled with threads at the front too and these would originally have held a threaded dew-cap.
Internally there are a couple of knife-edge baffles to kill stray light.
Focuser
The focuser is a well fabricated rack-and-pinion unit with a cast body and black drawtube and a lock screw on the side. It's finished in the classic Pentax not-Vixen dark hammered green enamel and bears a model sticker with a serial number. The knobs are metal with rubber grip strips.
Quality build continues out of sight, with three more baffles in the drawtube to help with stray light and contrast.
Pentax do things their own way and the visual back on the drawtube is an odd one. Instead of a metric thread like a Vixen or Takahashi, it ends in what appears to be an eyepiece holder with a set-screw. Except this is no 1.25" or 2" holder, but something in between that measures ~38mm aperture. Helpfully though, Pentax provide standard accessories to fit, see the accessories section below.
There is a threaded port on the bottom of the focuser to mount a solar projection screen.
<![if !vml]>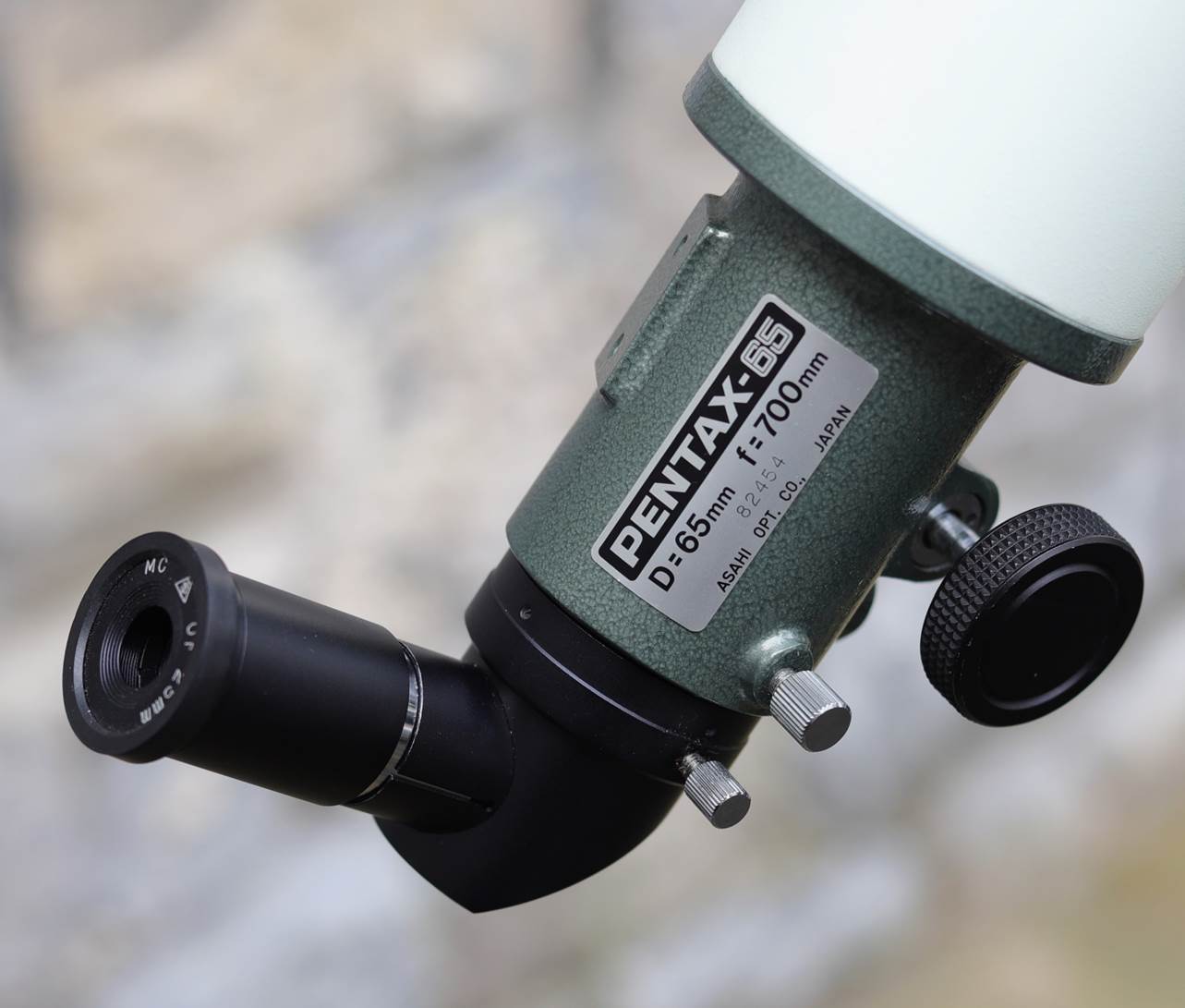 <![endif]>
<![if !vml]>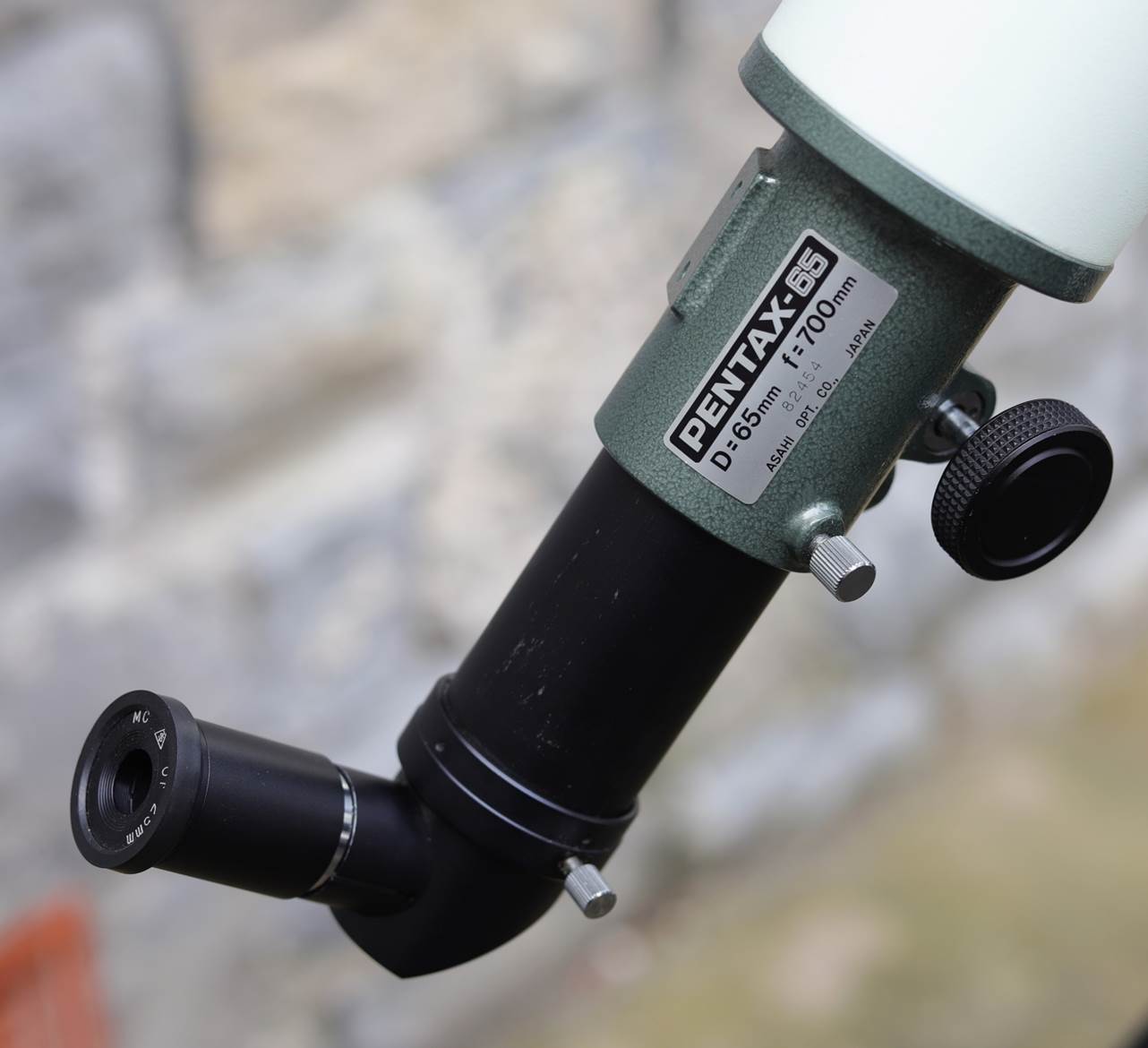 <![endif]>
High quality focuser has plenty of travel, but insufficient inside for imaging.
<![if !vml]>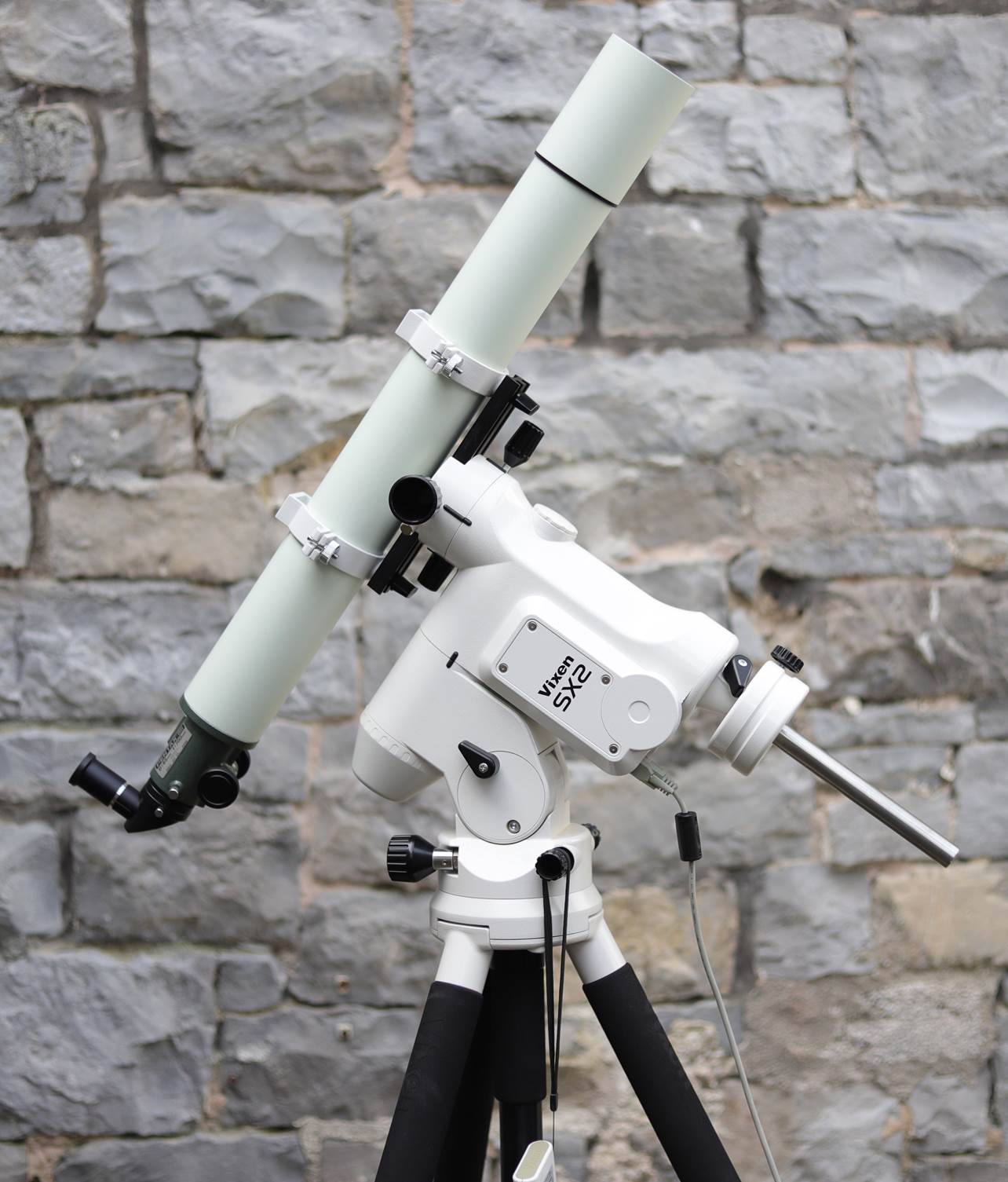 <![endif]>
Pentax-65 is over mounted on this Vixen SX2.
Mounting
This would originally have been mounted on Pentax's own unusual small manual German equatorial, that had a standard polar finder and a some innovative features and was of very high quality – more evidence this is not your typical small cheap achromat.
Accessories
The Pentax-65 came with a number of standard accessories to fit in the unusual 38mm visual back. All are unique in style suggesting they were made in-house and of high quality:
<![if !supportLists]>· <![endif]>A 0.965" mirror diagonal
<![if !supportLists]>· <![endif]>A 0.965" adapter
<![if !supportLists]>· <![endif]>A barrel with an M36.5 female thread that accepts a standard 1.25" eyepiece holder (but see comments below)
<![if !supportLists]>· <![endif]>An M36.4 0.965" thread on eyepiece holder to fit the barrel
I immediately threaded in a Tak' M36.4 eyepiece holder onto the barrel and pushed it into the visual back, only to discover there's not enough in-focus travel for a 1.25" diagonal plus eyepiece. This seems a puzzling limitation, given that Pentax surely chose the short focal length to make a compact OTA.
The Pentax-65 would originally have come with a good quality 6x21 finder, but sadly this was missing (only the finder mount remained).
A perfect match for this scope would have been Pentax's own 0.965" MC Ortho eyepieces, but these are rare and very costly now. Alternatives include Vixen's and the Takahashi MC Orthos I used for this review.
<![if !vml]>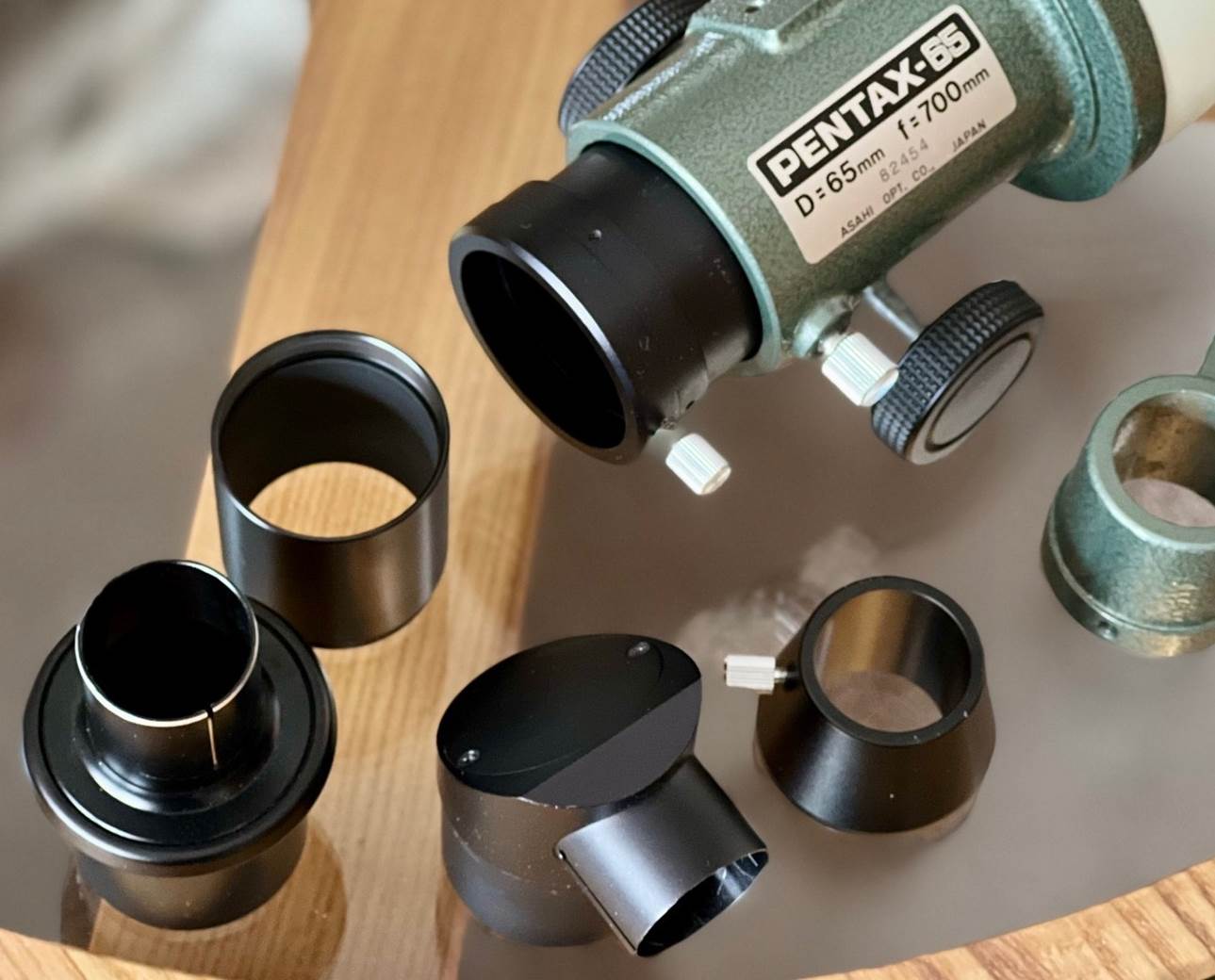 <![endif]>
In Use – Daytime
My standard test of viewing silhouetted branches at 100x gives only mild false colour – purple and green either side of focus and a wash of purple in focus – typical of small achromats.
In Use – Astrophotography
No. The Pentax-65 simply doesn't have enough in-travel to bring my DSLR to focus. Below is a shot of the Pleiades at the limit of the focuser's in-travel.
<![if !vml]>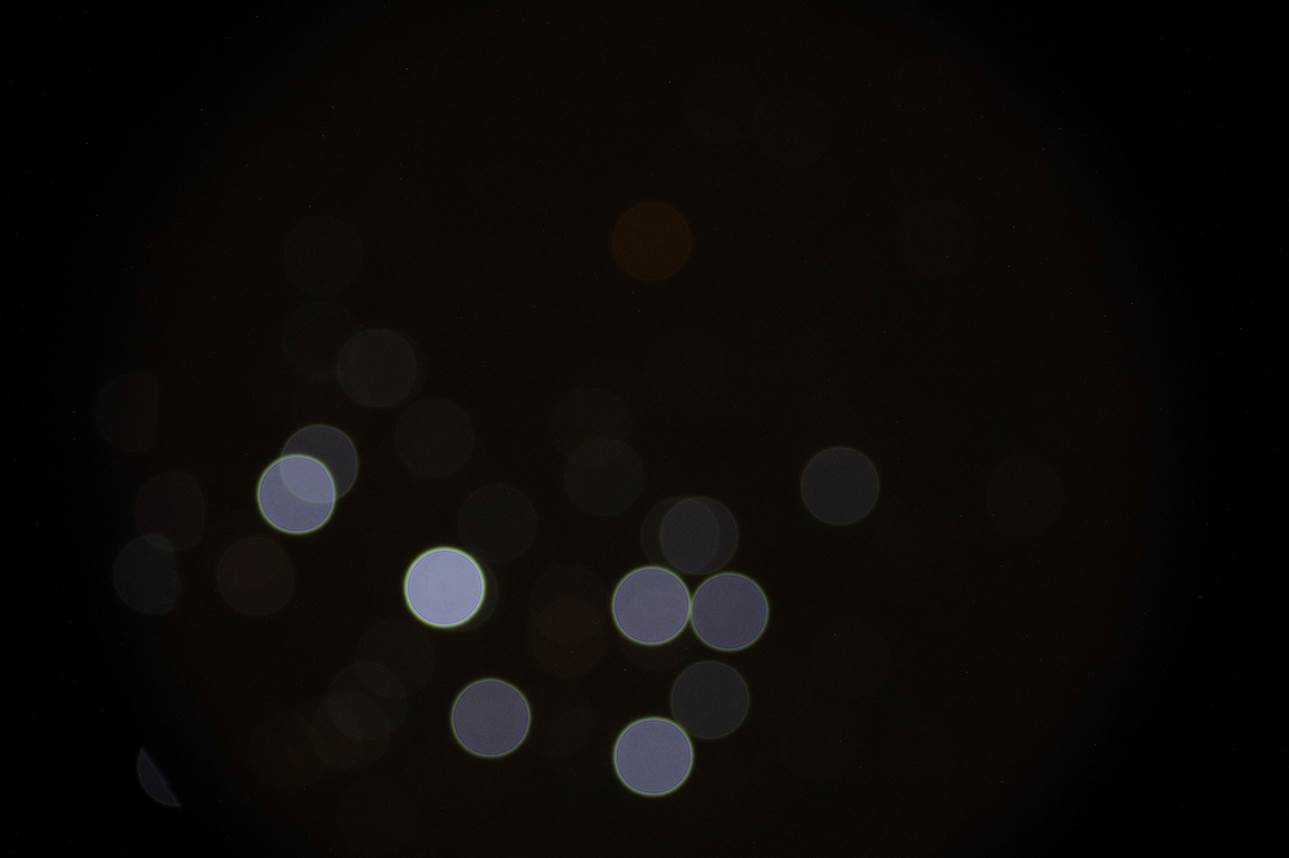 <![endif]>
In Use – Observing the Night Sky
General Observing Notes
The Pentax-65's inability to take 1.25" accessories means I made good use of my Takahashi MC Orthos.
The standard Pentax mirror diagonal is of high quality, so I didn't have to resort to Tak's own (a little dim) 0.965" prism, but the push fit feels like it could scratch my barrels if I'm not careful!
The focuser is good, smooth and precise, apart from that lack of in-travel.
Cool Down
As you would expect from a small doublet, cool down is fast.
Star Test
Good, with just a little under-correction as usual.
The Moon
Long focus achromats are lunar specialists. At 140x with the Takahashi 5mm MC Ortho, the Pentax-65 showed lots of detail at last quarter, including the peaks and slumped walls of Copernicus, Longomontanus to the south, the Aristarchus plateau and rille.
However, the Pentax-65's reduced focal length means a light wash of purple on the Moon at 100x that F15 achromats avoid at this aperture.
Mars
I caught a hint of albedo detail with Mars at just 9.8" across, long after the 2020 opposition. But I noted some false colour blur either side of focus and a little in focus too.
Deep Sky
My deep sky viewing was mainly done using the standard 0.965" mirror diagonal with a Takahashi 25mm MC Ortho' giving 28x. Stars are sharp to the field edge with this eyepiece and contrast is excellent.
M42 was a bit dimmer than the best modern refractors with full coatings, but a good view nonetheless.
The Double Double, a good basic test for a small refractor, was an easy split at 140x with the 5mm MC Ortho. Trying to pick Rigel's faint companion out of the glare is a stiffer test and needs the finest optics at this aperture. Sure enough, in this case I struggled to see it, but got there in the end.
The Pleiades looked great – brilliant pinpoints shining in misty blue. But the Pleiades show up a fundamental limitation of this telescope: the ~1.5° field of view only just fits all seven sisters and that's close to the maximum field you can get with 0.965". Forget extended DSOs and star fields with the Pentax-65.
Summary
The Pentax-65 is a puzzle. Optically it's very good, whilst mechanical build quality is at near-Takahashi levels – much higher than most small achromats. The standard accessories are the same. I love small Tasco achromats for their nostalgia value, but this little Pentax is in another league and would have been an expensive scope new.
The optical spec', with its shorter-than-usual focal length seems carefully chosen to give a compact OTA with good false colour correction.
The main downside is that it seems designed for 0.965" only, like many small refractors of the period. This limits maximum field of view to about 1.5°.
The Pentax-65 is a beautifully made scope, a taste of Japanese high-end for a modest outlay. But lack of in-travel limits it to visual with 0.965" eyepieces only.
<![if !vml]>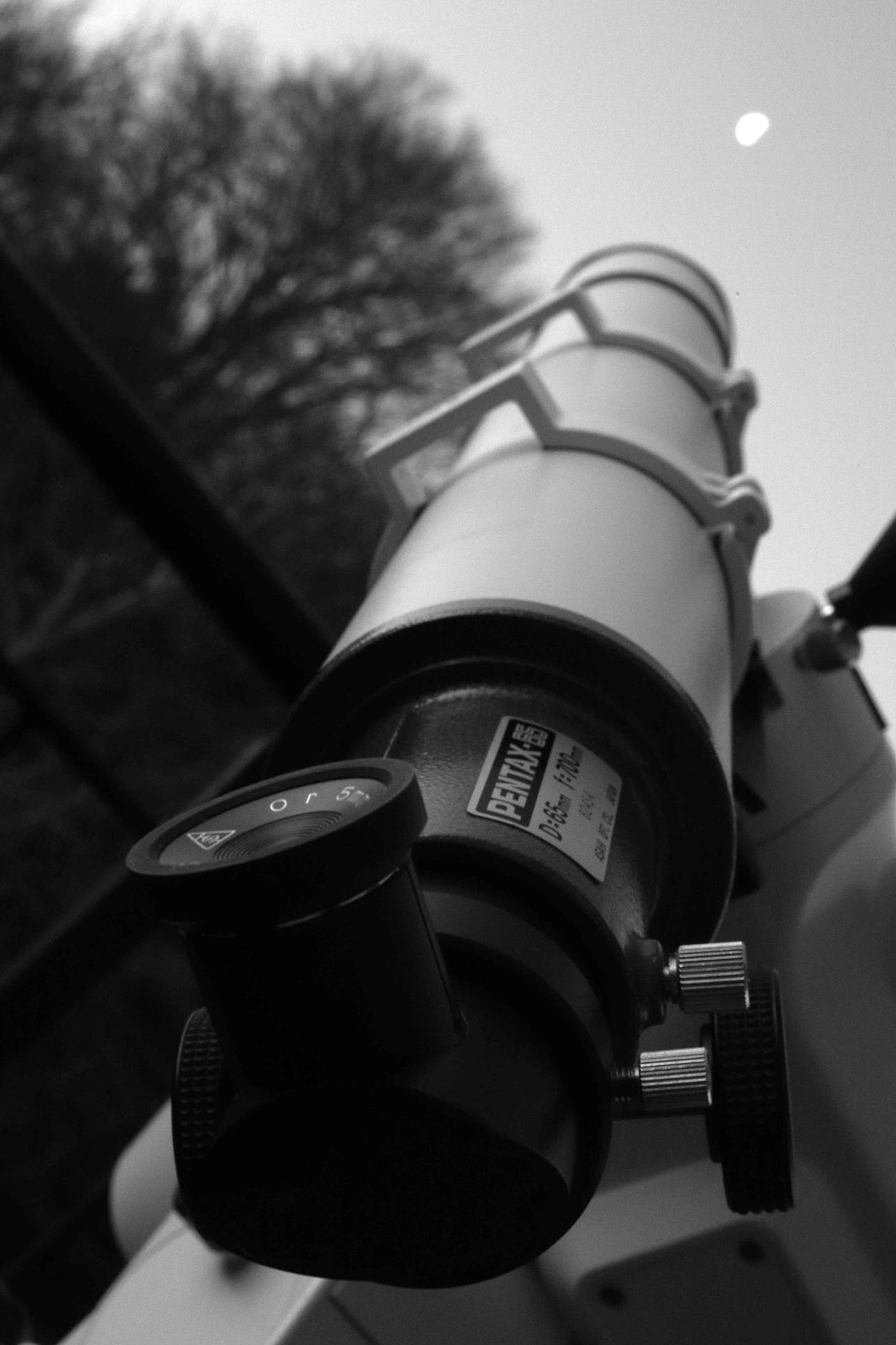 <![endif]>