Samyang 24mm ED AS IF UMC F1.4 Lens Review: Landscape Astrophotography
<![if !vml]><![endif]>
Samyang lenses are made in Korea and are mostly manual focus primes. They have developed a reputation for good value and edge sharpness. I have a little Samyang 12mm F2 which is a very sweet wide-angle prime, outstanding for astrophotography.
The 24mm F1.4 lens on review here is highly regarded amongst landscape astrophotographers and I was keen to try it – both on my full-frame Canon and Fuji X-trans CSC (via an adapter). I was even contemplating replacing my Fuji XF 23mm lens with it: the XF lens is great during the day, but flawed by lots of coma/astigmatism at the edge for astrophotography.
Note: All the example images below are straight from the camera. Apart from cropping I have done no post-processing of any kind.
At A Glance
| | |
| --- | --- |
| Lens | Samyang 24mm F1.4 |
| Type | Prime |
| Mount | Canon (Fuji X-mount with adapter) |
| Aperture range | F22 – F1.4 |
| Size | 87.5 mm x 83 mm |
| Weight | 565g |
| Focus | Manual focus only |
| Max exposure time for landscape astrophotography | ~ 13-20s full-frame, 8-15s APS-C |
Data from Samyang/Me
What's In the box?
<![if !vml]>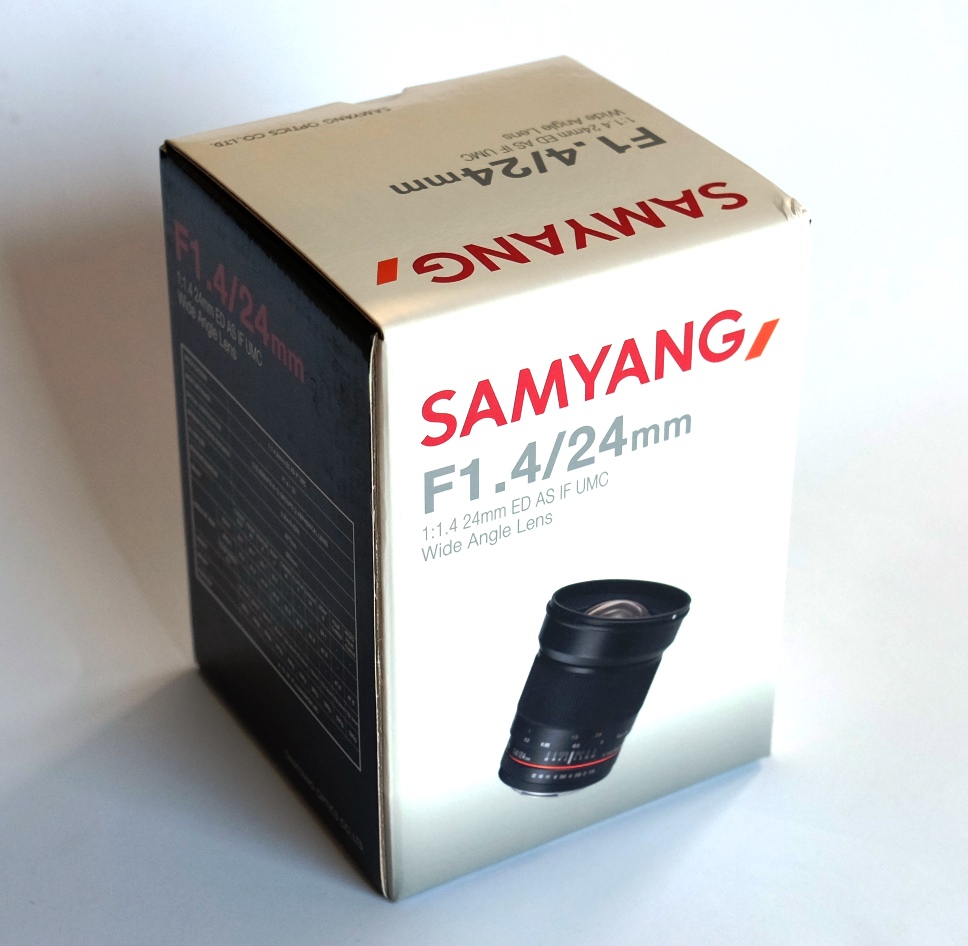 <![endif]>
<![if !vml]>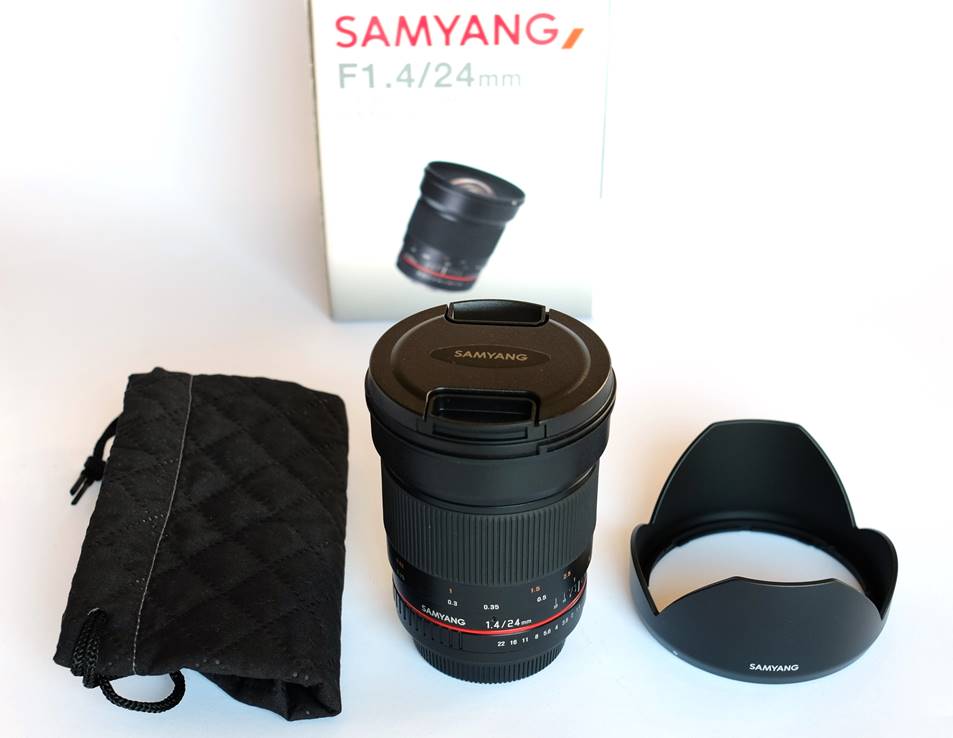 <![endif]>
Samyang include end caps, a lens shade and a storage pouch.
Design and Build
Like other Samyangs I have seen, build quality is excellent. It doesn't have the premium look and feel of Fuji XF or a Zeiss or Leica lens, but the plastic is solid and built on a metal chassis. Those highly curved front lens elements do take quite a while to cool down, though, and I wonder if the extreme curves explain why so many reviews report faults with these lenses.
The controls are all-manual, but work well enough. The focus could be smoother and have more travel and the aperture ring is a bit stiff and lacks intermediate detents (it goes straight from F1.4 to F2.0). Fully manual controls don't bother me – I almost always focus landscapes and posed portraits on manual anyhow and I like the fact that there is less to go wrong.
<![if !vml]>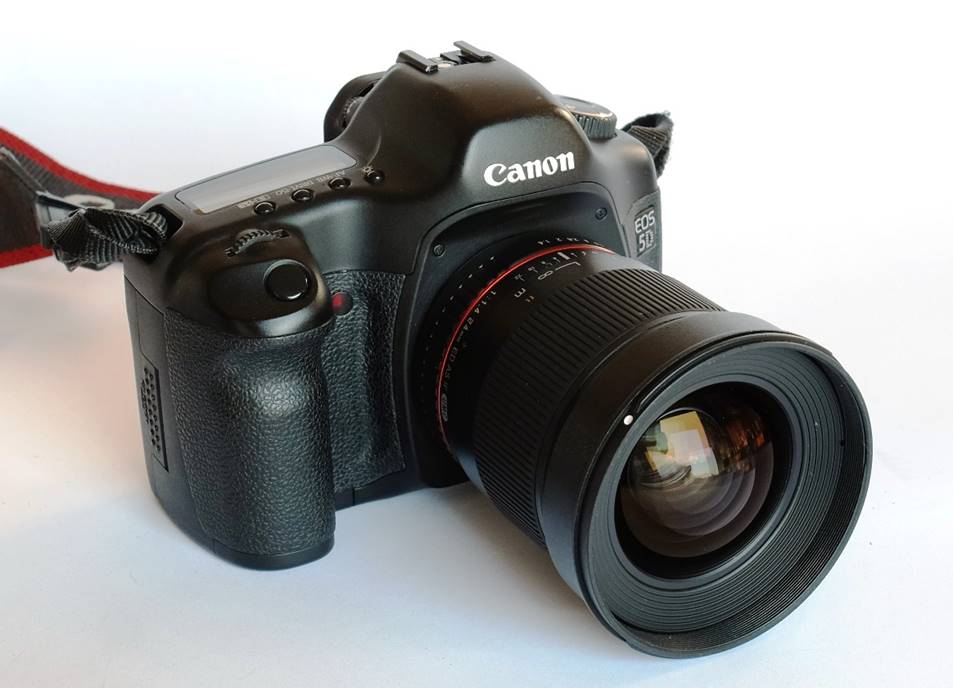 <![endif]>
In Use – Daytime
On the little camera screen, results looked good. But as soon as I got them home it was clear all was not well. The Samyang's images are seriously unsharp across the frame. Getting perfect focus is impossible, even using live view – a sure sign of dodgy optics.
Stopping the Samyang down does progressively improve the image quality until by F5.6 it is reasonable, but that defeats the purpose – you can get a slow lens anywhere.
Quite a number of reviews have mentioned de-centring with the Samyang 24mm, but defocusing on a test pattern I didn't find a problem, so it seems as if the fault with this lens lies elsewhere and my expertise falls short of diagnosing it.
<![if !vml]>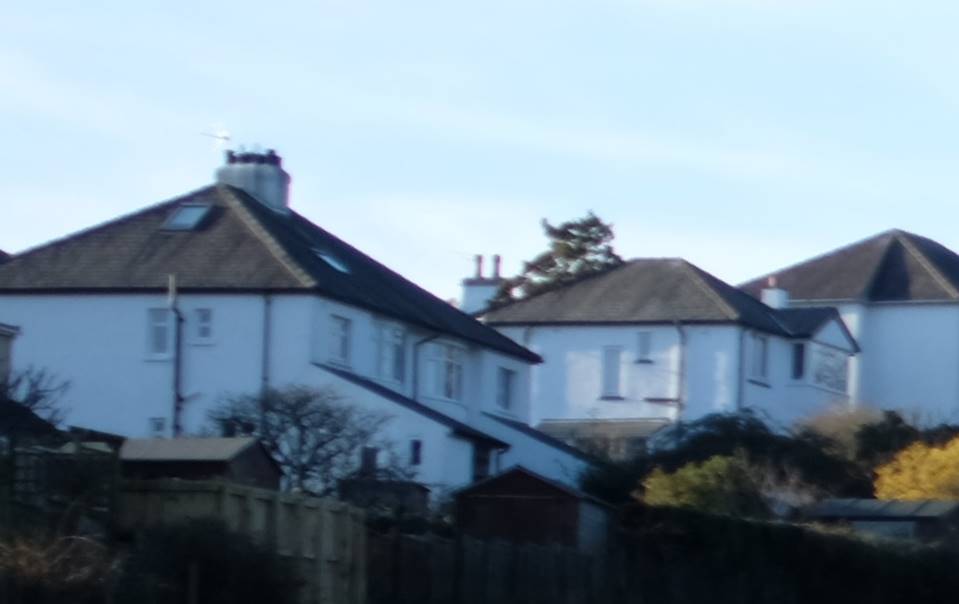 <![endif]>
100% crop of the left hand edge with Samyang 24mm at F1.4: very unsharp
<![if !vml]>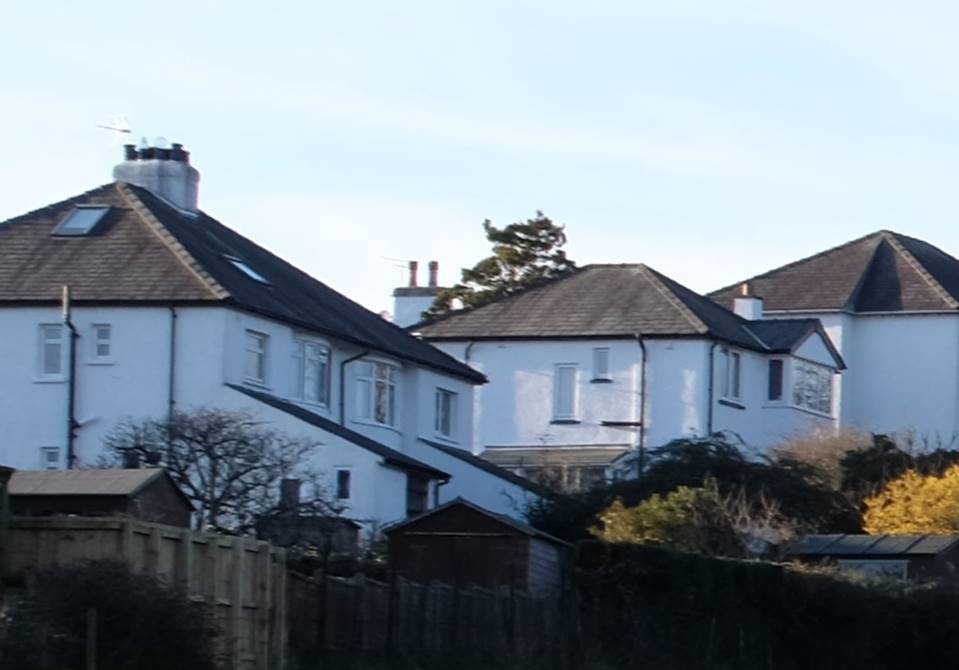 <![endif]>
Samyang 24mm at F5.6: not perfect, but better
<![if !vml]>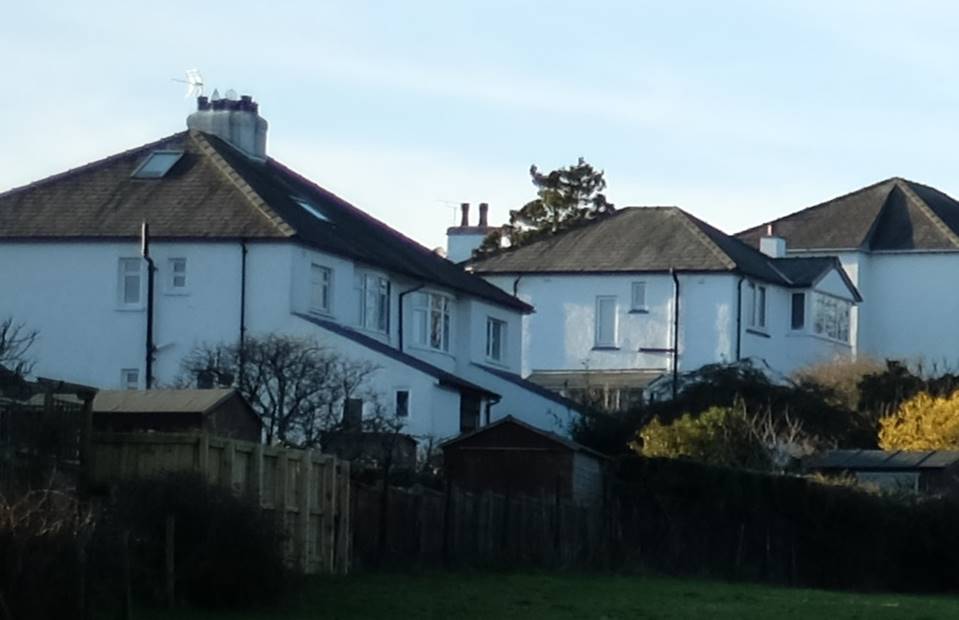 <![endif]>
Fuji XF 23mm at F1.4 for comparison: reasonably sharp
<![if !vml]>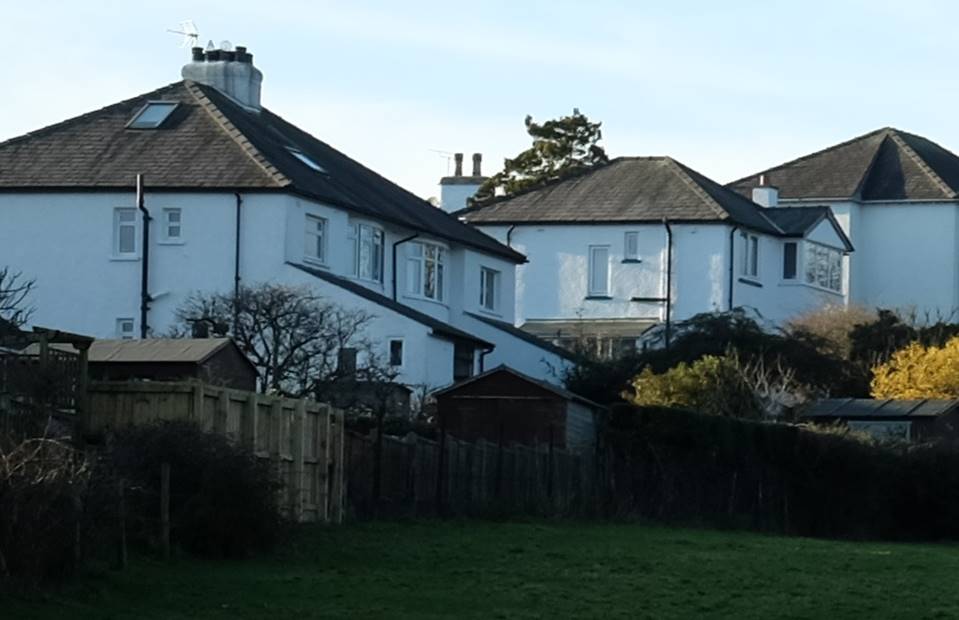 <![endif]>
Fuji XF 23mm at F5.6 for comparison: clear and sharp
In Use – The Night Sky
Confusingly and unusually, night time results are actually better in some ways. Careful examination of the frame at 100% shows stars have a strange comma shape and are slightly bloated, but this lens controls coma and astigmatism very well right to the edge – much better than my Fuji XF 23mm and ideal for astrophotography. Night shots actually look pretty good, until Venus gets into the frame and produces a lot of flare.
Once again, pixel peeping suggests things are much better when stopping down, even by F4, but that's hardly the point.
<![if !vml]>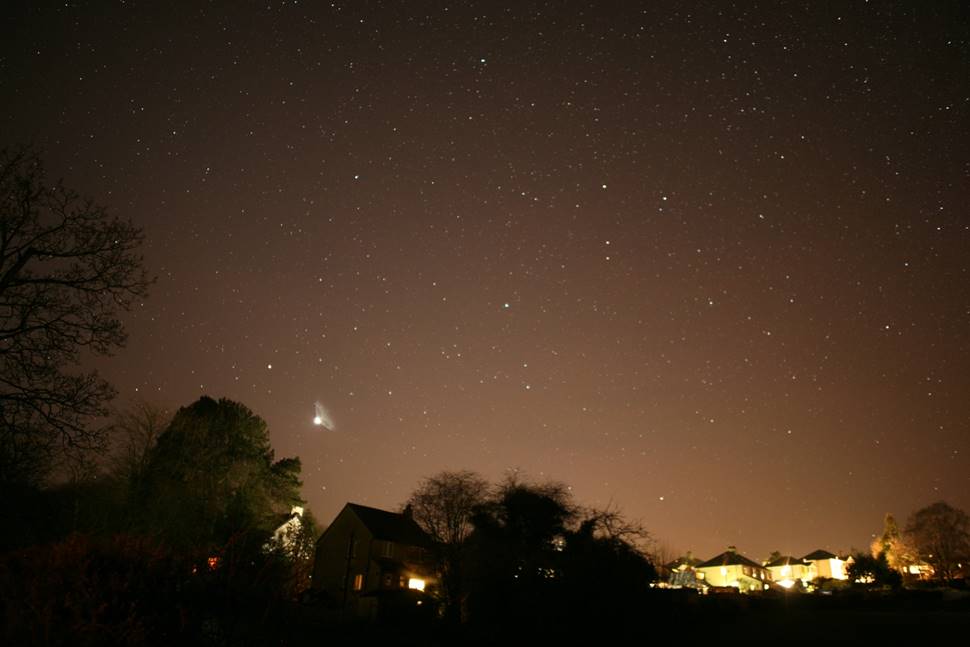 <![endif]>
15s at ISO 1600 with Canon EOS 5D – mist and light pollution, but looks reasonable apart from massive flare on Venus and house lights
<![if !vml]>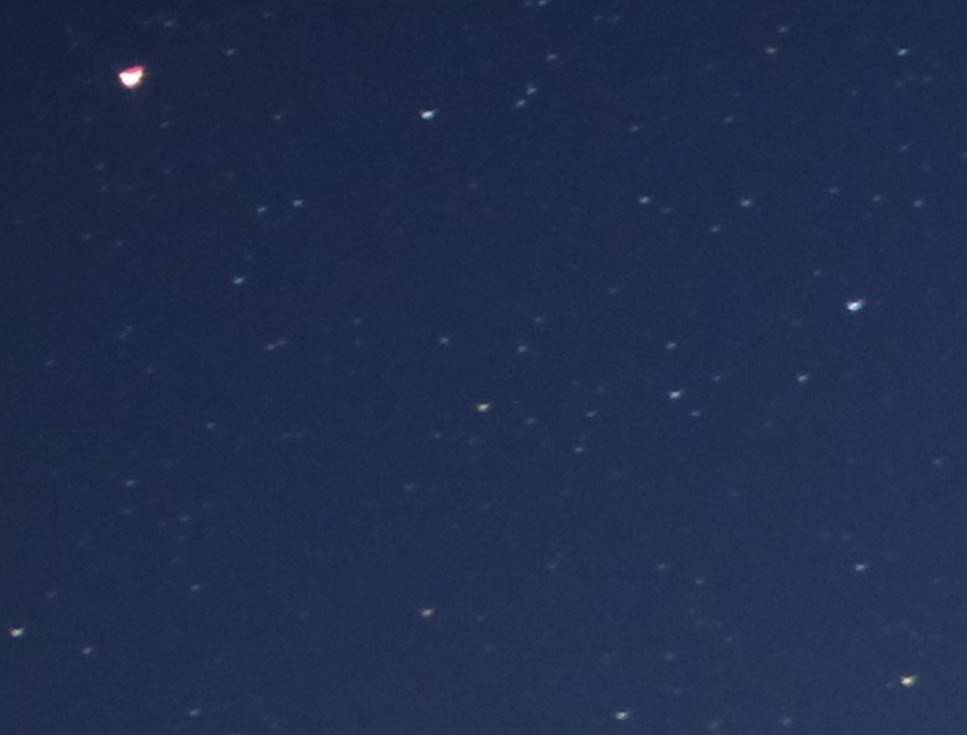 <![endif]>
Samyang 24mm wide-open at F1.4. This lens is faulty (note strange star shapes), but even so coma/astigmatism is much less than the Fuji's below.
<![if !vml]>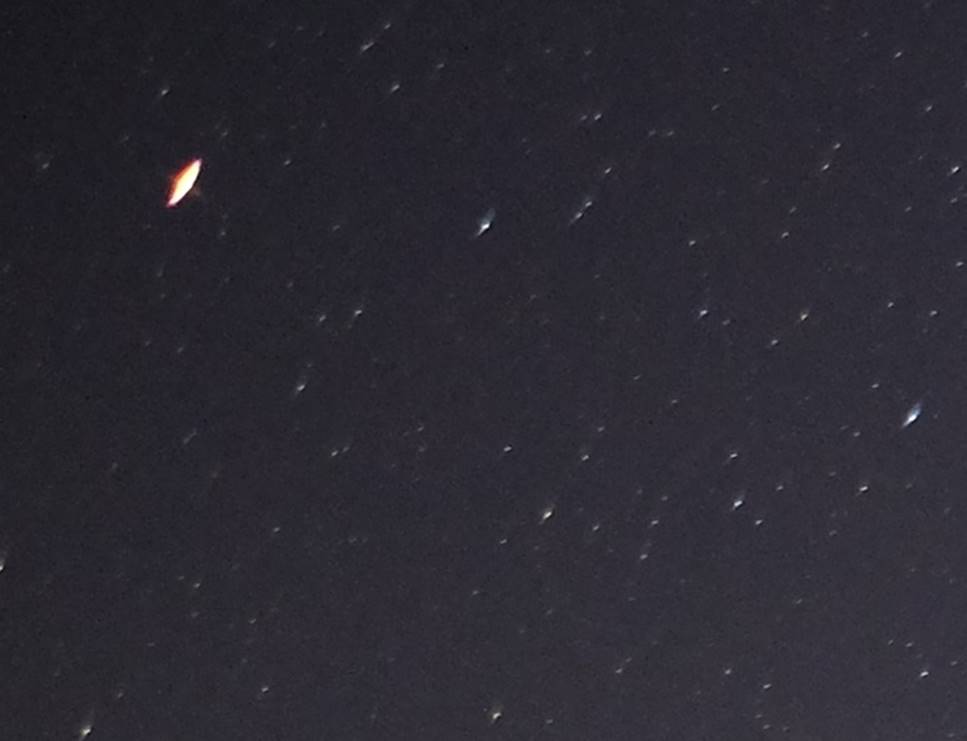 <![endif]>
For comparison, a 100% crop of the Betelgeuse in the frame corner with Fuji XF 23mm at F1.4: a lot of coma/astigmatism on Betelgeuse in the top left of frame
Summary
The Samyang 24mm F1.4 has great potential for astrophotography, thanks to excellent coma and astigmatism control at the edges – much better than any other lens of this focal length I have tested, even wide open. External build quality looks good and the controls work quite smoothly too. It is good value at under £500 when compared to other fast primes.
Sadly, this one was faulty (many apparently are); at least I would hope they are not all like this. Certainly, my Samyang 12mm F2 shows neither the softness nor the flare that this 24mm F1.4 does. I'm sure those large and highly curved lenses are a challenge to fabricate and mount accurately, but Samyang needs to get its quality control in order. Some have persevered with returns and replacements, but I have neither the time nor the inclination.
The Samyang 24mm has great astrophotography potential due to unusually good edge sharpness, but this example (bought new from a major photography outlet) appears faulty or fundamentally flawed. I can't recommend it, but if you are prepared to persevere with returns, you might get an excellent landscape astrophotography lens in the end!
Buy Samyang 24mm F1.4 for Canon Here: