A Visit to SpaceX in Boca Chica
<![if !vml]>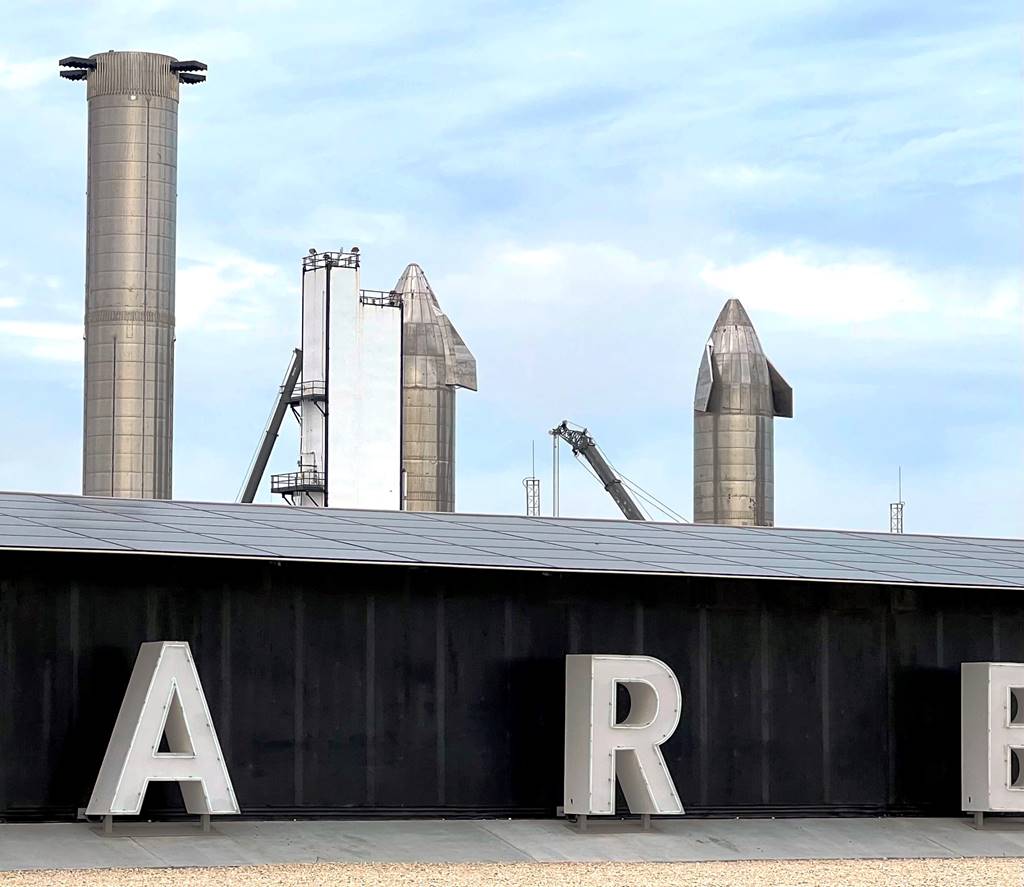 <![endif]>
Just a few years ago, SpaceX's Starship production and test facility in Boca Chica Texas was a dirt lot with a water tank. Now it's one of the most happening and largest space engineering sites in the world.
I'd seen a SpaceX launch in Florida, seen their factory in Hawthorne with the Falcon 9 parked outside. Now I wanted to see a Starship. I was in Texas anyway, so off I went.
We've all seen the pictures, but the reality of SpaceX Boca Chica wasn't what I expected. I'd assumed those up-close images required a special access pass or a giant telephoto lens. Not so! All the action is unbelievably close to the road and SpaceX are super-chill about rubber-necking tourists.
Read on to find out more about the reality of SpaceX Boca Chica and how to get there.
History
SpaceX (well alright, Elon Musk) weren't happy with producing the world's first reusable booster. The company was founded, not to launch satellites or even Space Station astronauts, but to get humans properly off-world at last. And to do that, Musk believes launches need to be like flights –reliable, routine and above all cheap: much more so even than a Falcon rocket would allow.
The next-gen rocket to achieve Musk's solar-system exploration goals was going to be built in LA from carbon fibre. But about five years ago he seems to have had an epiphany and changed to a much more radical approach – stainless steel, welded up from sheet in big tents.
Initially, SpaceX started welding up rockets from rolls of stainless in both Florida and Texas, but the Texas site had far more room and the whole operation has moved there. I don't need to tell you about all the drama – launches and explosions – since.
Getting There
The first thing that will surprise you about a visit to Boca Chica is how far it is from... well, anywhere really. They call Texas 'The Big One' and now you're gonna find out why!
Boca Chica itself was a tiny cluster of houses right next to a Gulf beach close by the Mexican border. It's now been consumed by SpaceX and doesn't have any tourist facilities.
The nearest town, Brownsville about 25 miles inland, is a large and pleasant place with has plenty of facilities, motels etc. The problem is getting there. I had been visiting McDonald observatory and Blue Origin in West Texas – the same side of the same state as Boca Chica, but 700 miles and 10 hours' drive away!
If you're super-hardcore you'll do the drive in a day, but I split it across two with an overnight stay in San Antonio. Alternatively, you could fly into San Antonio, Austin or Houston which are 'just' 280 miles or 350 miles away respectively. Note that after Corpus Christi the road isn't (yet) all freeway and is quite slow.
From Brownsville to Boca Chica is an easy 40 minute drive along Highway 4 from south-central Brownsville. Don't make the mistake of heading off to Port Isabel via Highway 48 – there's no bridge back south!
Driving to the beach from Brownsville you'll encounter the 'Starbase' production facility first on the left just after a causeway section that sometimes floods. The launch site is a bit further on the right just before the road ends at a sandy beach.
Be prepared to stop at a Border Patrol checkpoint on your return to Brownsville.
<![if !vml]>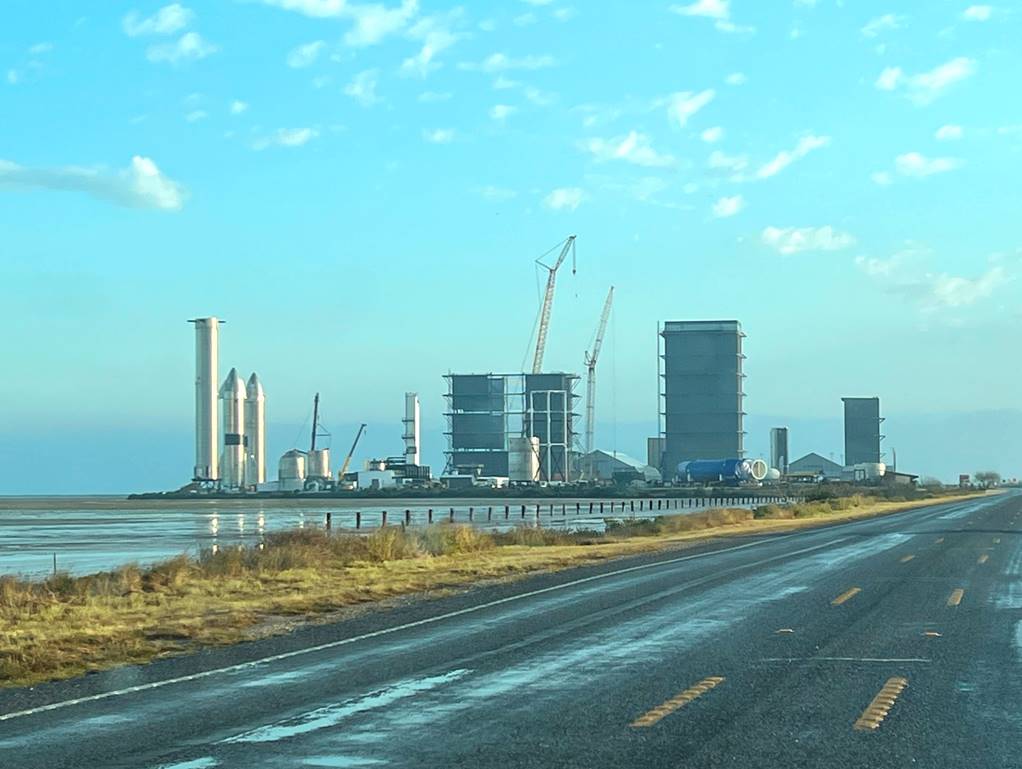 <![endif]>
<![if !vml]>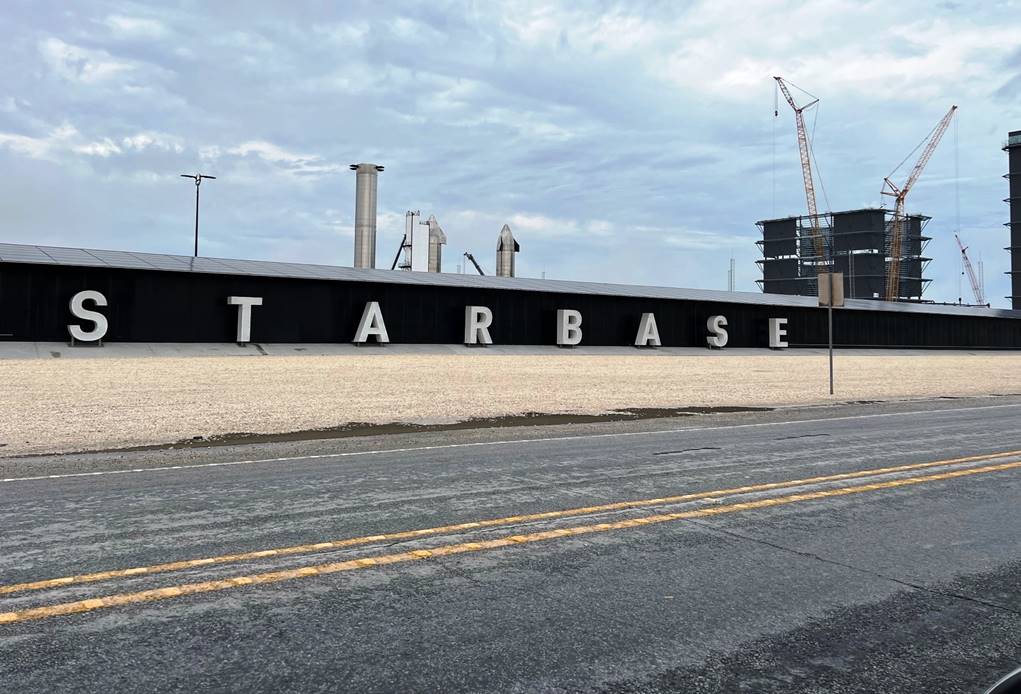 <![endif]>
<![if !vml]>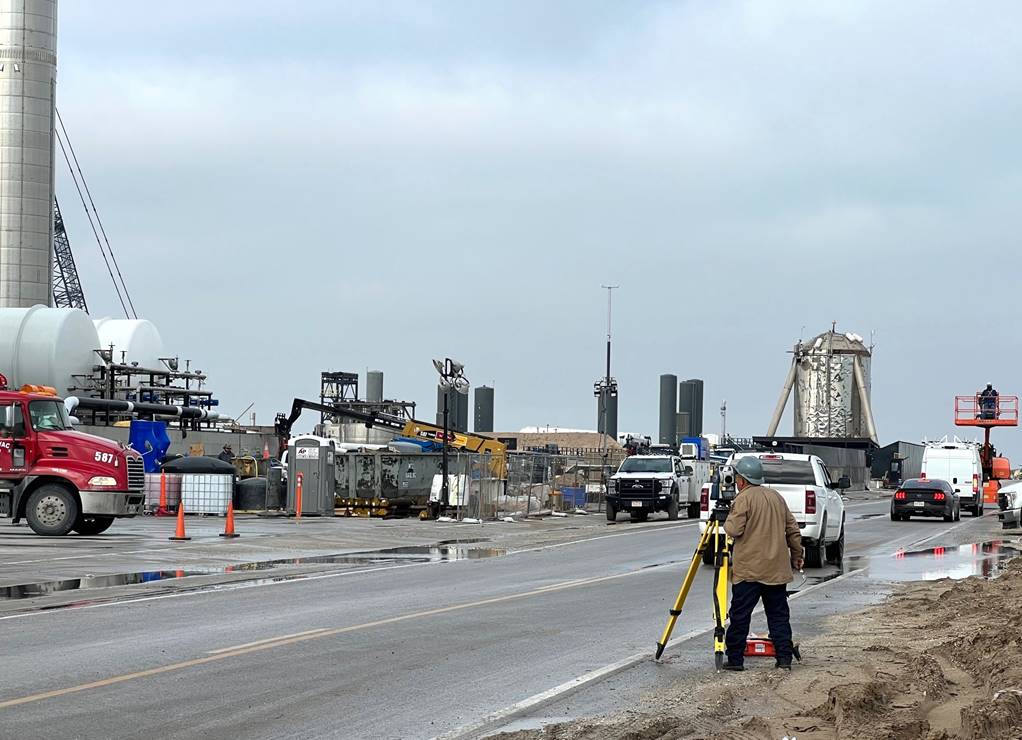 <![endif]>
<![if !vml]>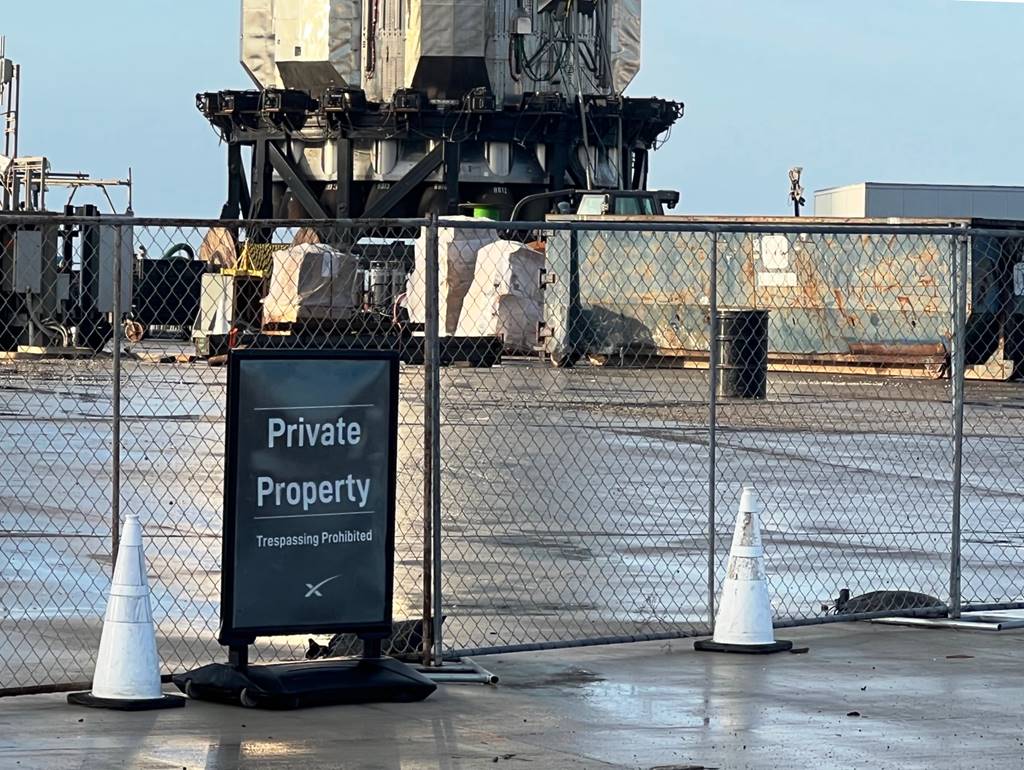 <![endif]>
Both Starbase and the launch site are right on the road. No trespassing, but photos from the fence are fine.
<![if !vml]>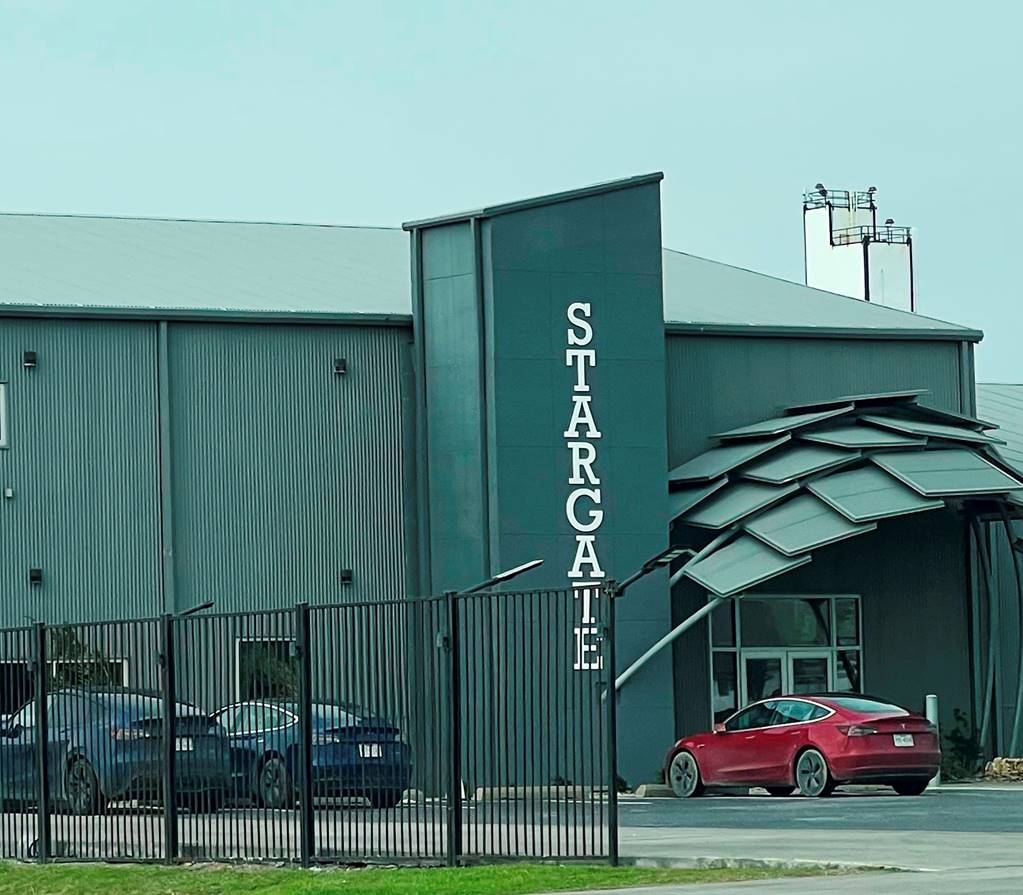 <![endif]>
<![if !vml]>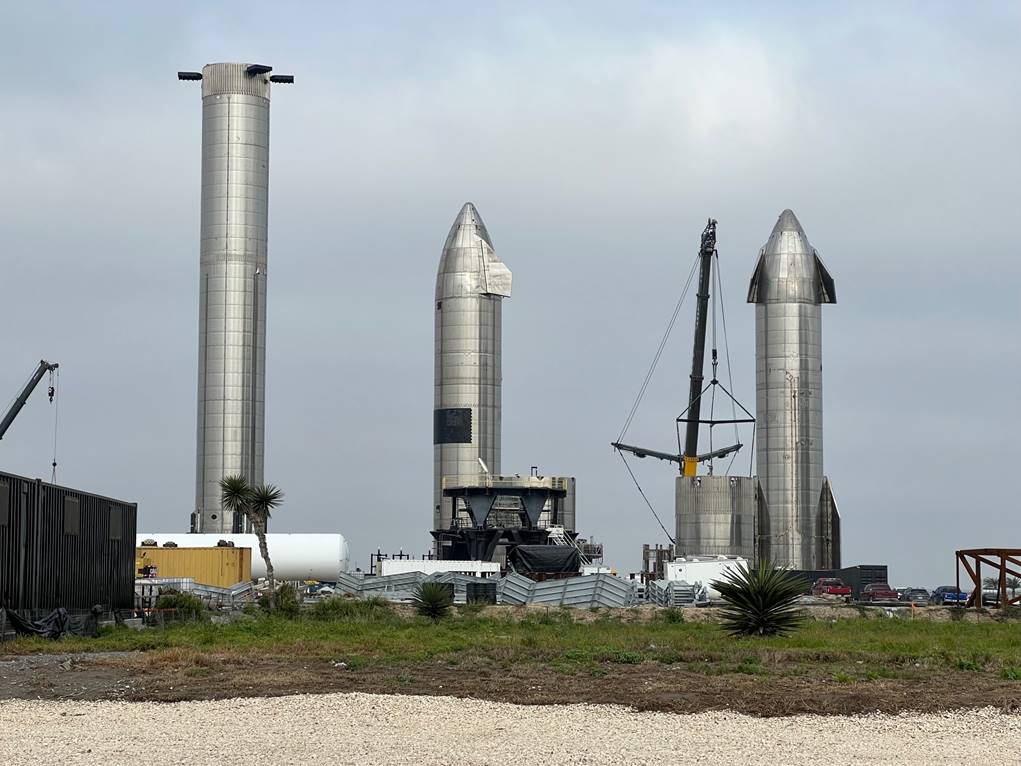 <![endif]>
Just past Stargate... Starships!
<![if !vml]>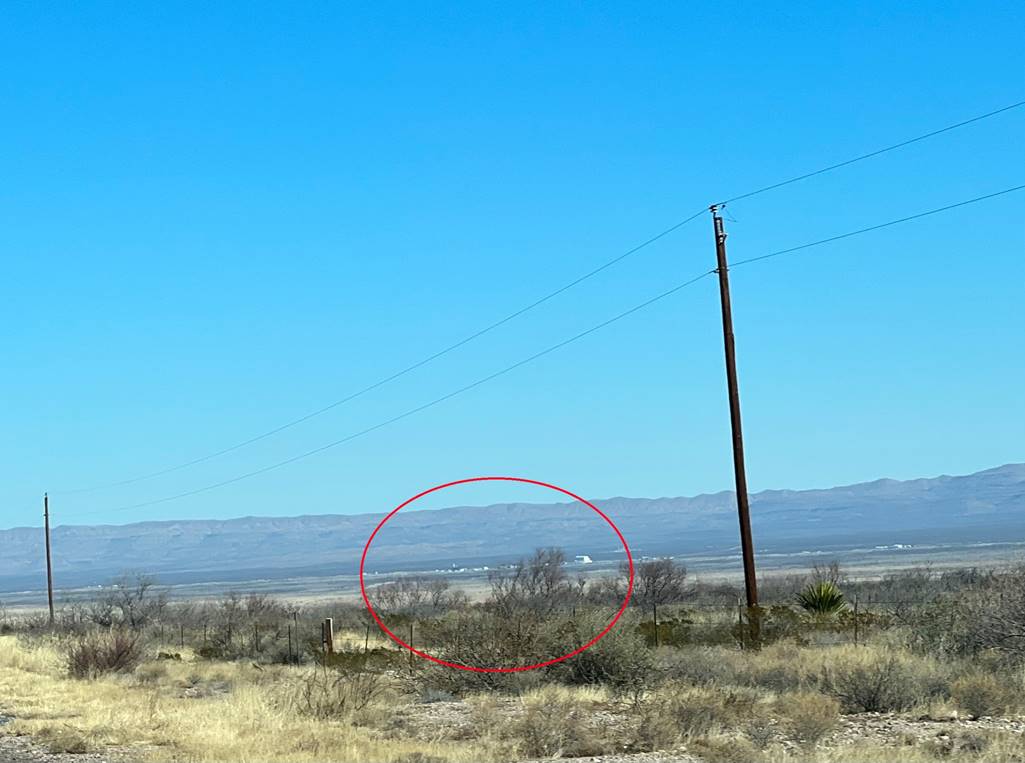 <![endif]>
For comparison: Blue Origin's Texas launch site from the nearest public road (Highway 54).
What to see
If you've been to other rocket launch sites like Cape Canaveral, or even Blue Origin's secretive ranch near Van Horn (above, a week later with the same lens), you might expect bus tours and/or long-distance views with bino's. Not here. I hardly used my bino's or even the telephoto setting on my phone.
I was astonished by the fact that both production and launch sites are right on the road.
Starbase and Stargate
Yup, those are the cheesy 90s sci-fi names that the world's most famous business leader (!) has given the SpaceX production facility and its gatehouse. They're right by the road, but the recently built wall means you can't see straight in anymore (except past 'Stargate'). Still, Starships and Boosters tower in gleaming silver just beyond it. You can dump your car by the road and walk for photos.
Checkout the huge 'High Bay' assembly building and the production tents.
SpaceX Bar and Tracking Station
Just beachwards of Starbase is the famous SpaceX Tiki bar with its Starship-flaps awning and where the employees (and maybe the man himself) hang out with cocktails. A little further on are the twin dishes that SpaceX use to track launches.
There's offroad parking here. It's employees only but people seem to get away with a brief stop for photos.
<![if !vml]>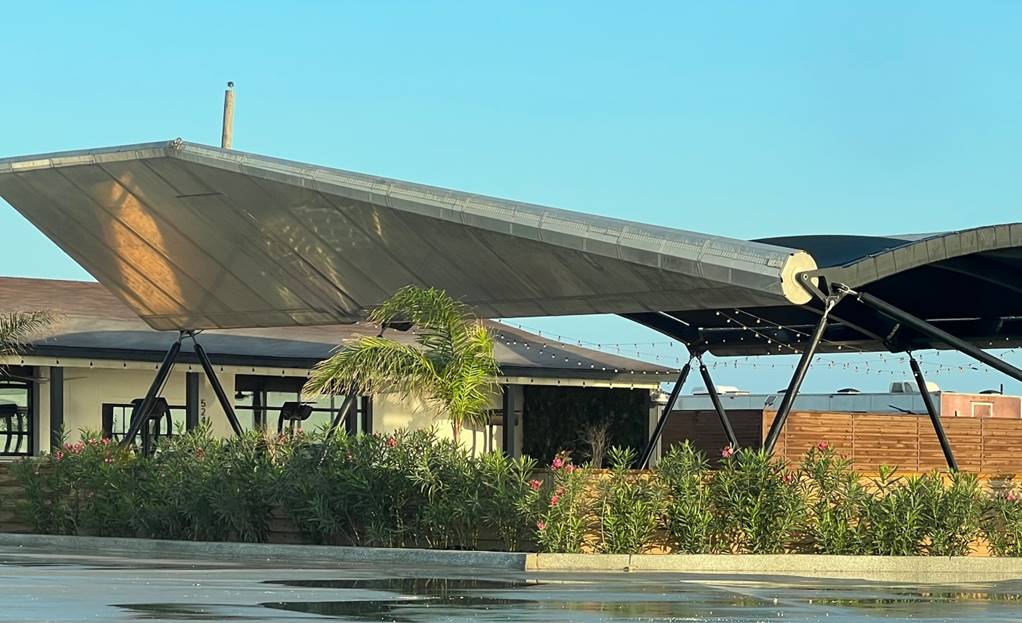 <![endif]>
Awning for the Tika Bar is just a Starship flap!
<![if !vml]>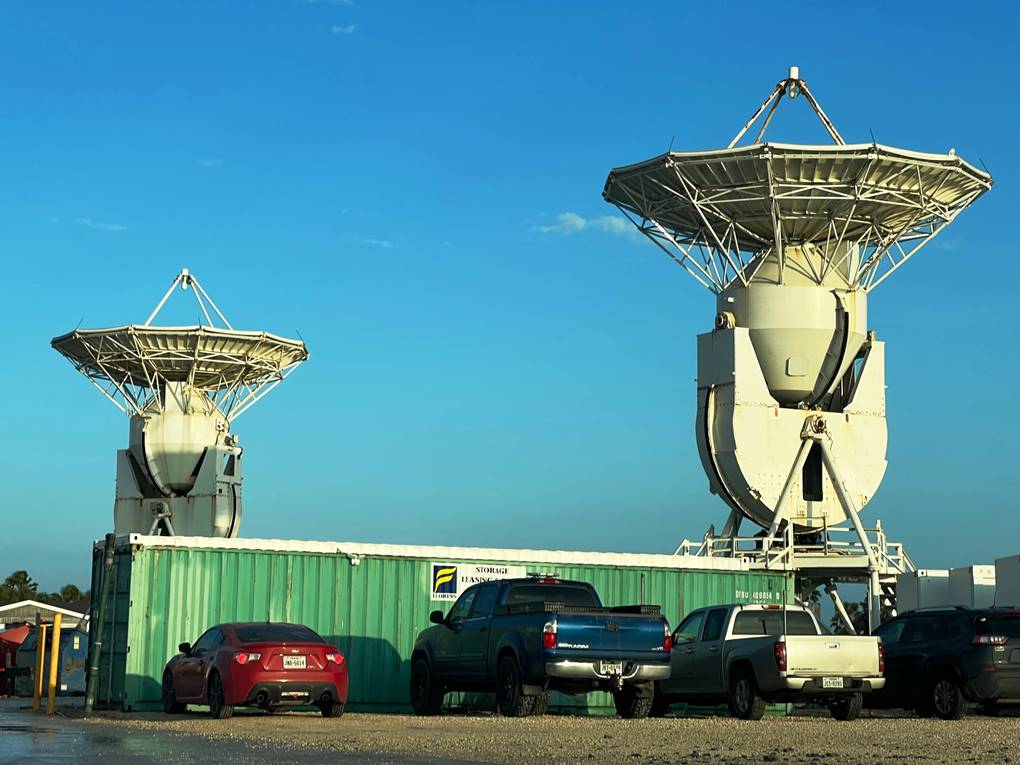 <![endif]>
Launch Site
The launch site allows you to get ludicrously (or should that be Plaid-ly) close to the Orbital Launch platform and tower. If there's a Starship and/or booster there you'll see it right up close. Meanwhile, the tank farm and Star Hopper are literally on the road.
Right now, seeing it is as simple as reversing your car onto the sand opposite the launch site. You'll be next to all the influencers whose clips and images you see on Twitter and YouTube. Whilst I was there, NASA SpaceFlight was there taking pictures and some YouTuber was live streaming.
Having parked, just walk up and down the road, taking snaps and drinking in this remarkable place. The security guards don't seem bothered. Meanwhile, the tanks whoosh steam and there's a cacophony of bleeping trucks and power tools all around. Every so often they announce a test over the tannoy. Exciting stuff happens in real time all the time here.
Boca Chica Beach
For a slightly different view of the Launch Site, just walk another hundred yards onto the beach, from where the tops of the dunes offer views from a different angle, but still remarkably close. It's no wonder they close the road and beach when they do a static fire or launch – people would get fried.
The beach is great for a walk (though many drive) with views of the sea and lots of birdlife.
<![if !vml]>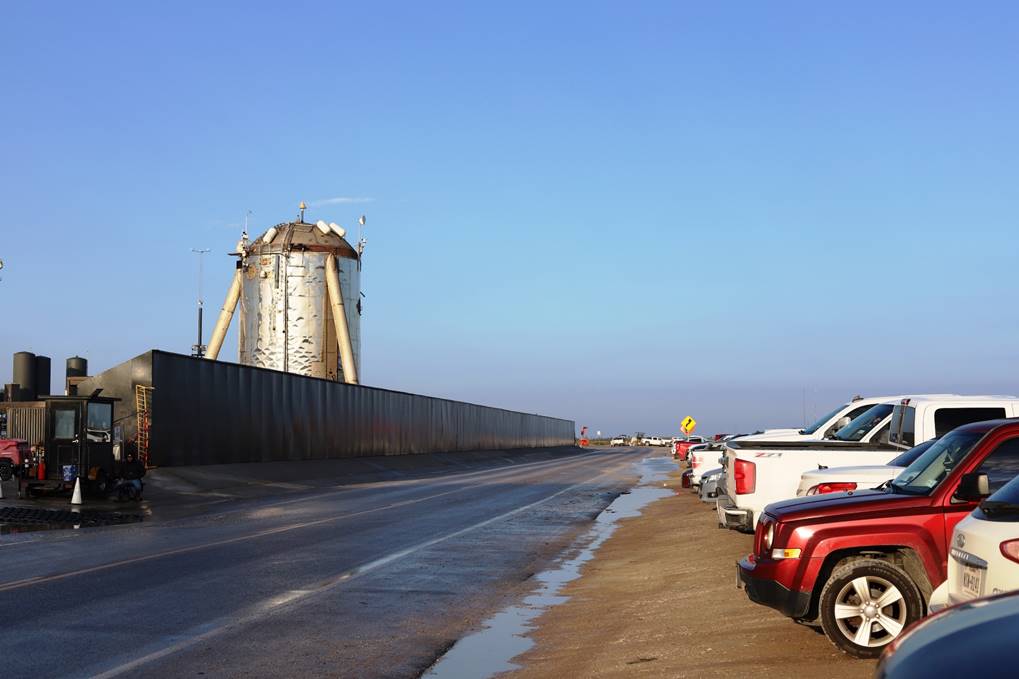 <![endif]>
<![if !vml]>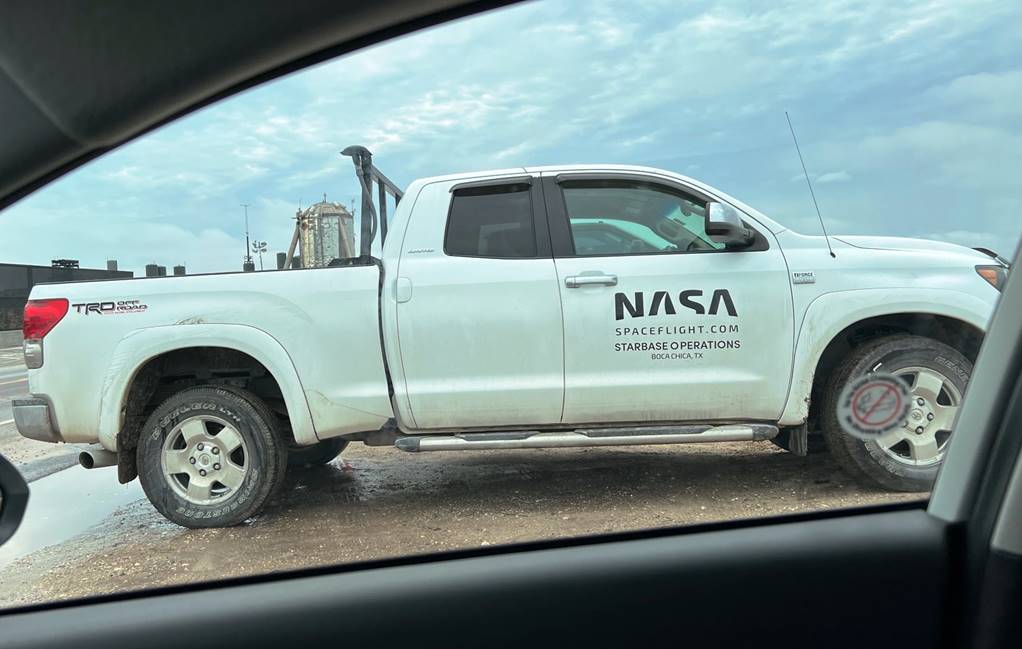 <![endif]>
Park up alongside your favourite YouTube influencers!
<![if !vml]>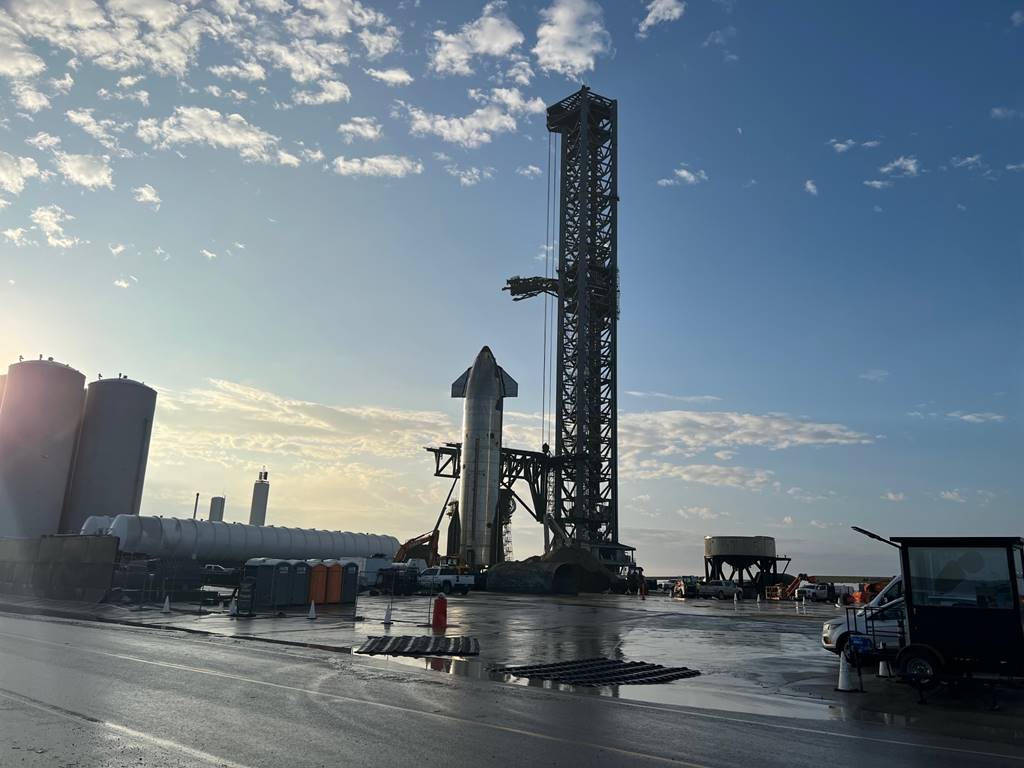 <![endif]>
<![if !vml]>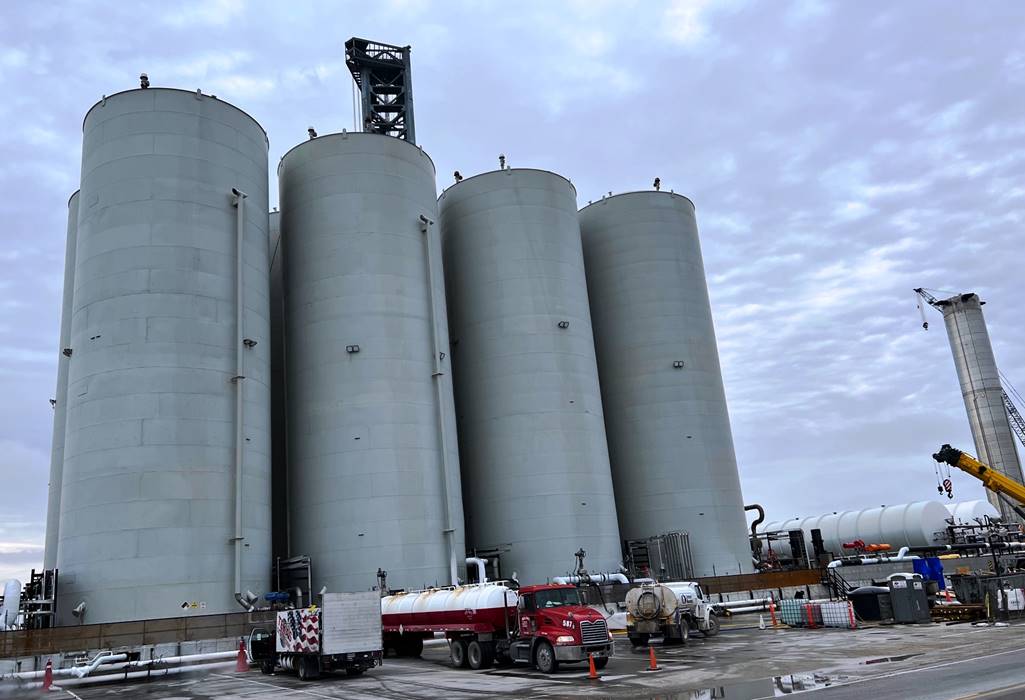 <![endif]>
<![if !vml]>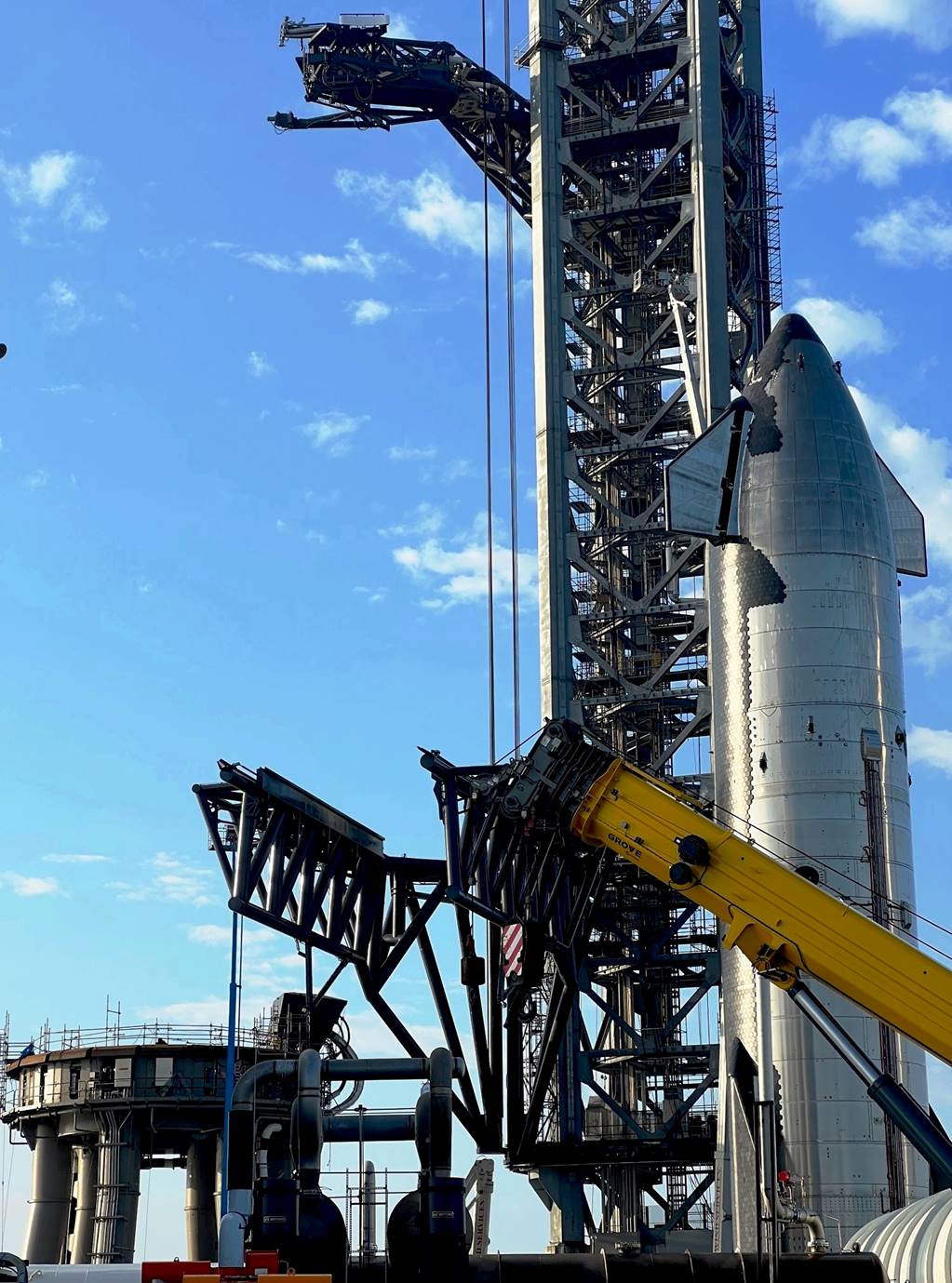 <![endif]>
<![if !vml]>
<![endif]>
<![if !vml]>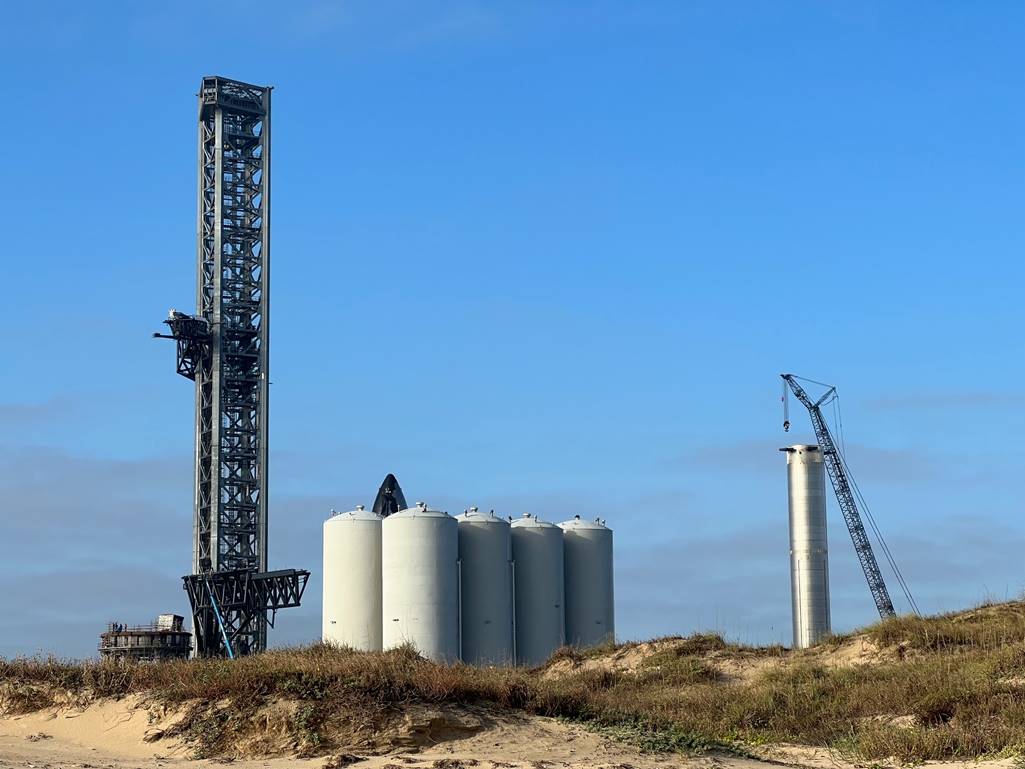 <![endif]>
<![if !vml]>
<![endif]>
Launch site towers over the beach and dunes.
Summary
For fans of space and rocketry SpaceX Boca Chica is unique and amazing. I'm guessing it won't always be as open as this, so do it while you can. As the border patrol guy said to me, 'history in the making'!
It's not exactly easy to get to, or to combine with an existing holiday or trip, but it's well worth the effort.
The buzz is just palpable. Get down to Boca Chica, see a Starship up close and take that 'I woz 'ere' selfie to show your grandkids some day!
<![if !vml]>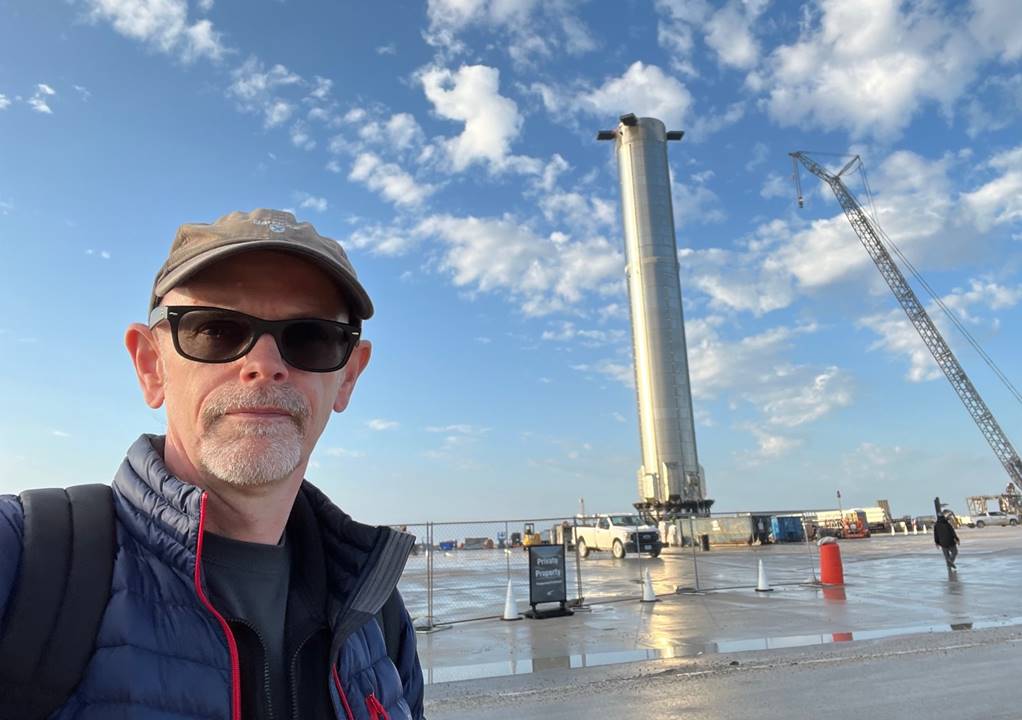 <![endif]>