How to see SpaceX's Starship in Florida
<![if !vml]>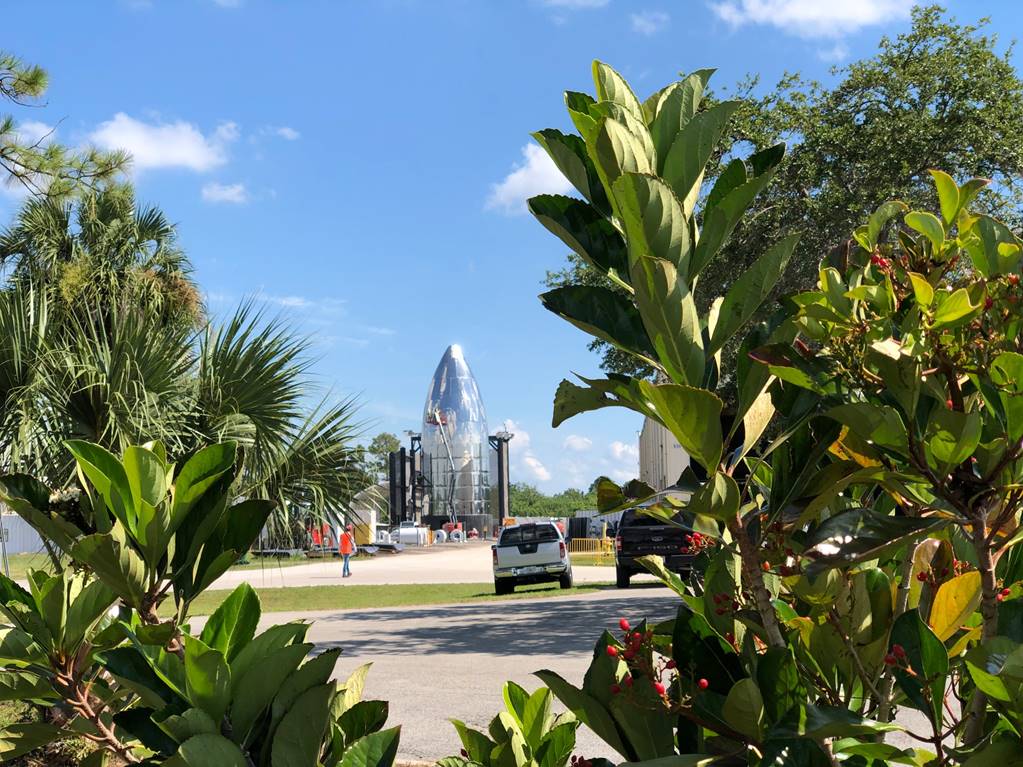 <![endif]>
At one time, SpaceX was intending to build its (then composite construction) Starship rocket – their new heavy lift vehicle for deep space Mars missions as well as orbital and perhaps point-to-point Earth transport as well - at the LA docks. But in the meantime, SpaceX radically changed the design to use polished stainless steel in place of composite and moved fabrication (of the testbed, at least) to Texas.
A strange (for the aerospace industry) rapid prototyping effort saw a shiny, if rough-looking, rocket begin to take shape at SpaceX's Boca Chica lot on the Texas coast. That first test article was fitted with fuel and oxidiser tanks and put through a tethered fire of a single Raptor engine. Then a taller version, intended for hop flights and maybe even orbital tests, began to grow from its Texas weed patch. The world watched fascinated to see where this strange and fast build would go next. More engines? A taller rocket? A less rough and ready test article? No one knows except Musk and a few SpaceX employees.
For SpaceX fans wanting to see for themselves, the problem was the remoteness of the location. Boca Chica is nowhere near anywhere. No chance of slipping a visit innocently into a family summer vacation. Then someone discovered that SpaceX had been secretly developing a second Starship in parallel. That second Starship is under construction at a much more accessible location, near Cape Canaveral in Florida.
I recently went to see a SpaceX Falcon Heavy launch at the cape, so I thought I would track down the Florida Starship whilst I was there and report back.
Where is it?
In contrast to Boca Chica, the Florida Starship will likely launch from one of SpaceX's existing launch facilities – either from LC-39A where they launch the Falcon Heavy, or LC-40 at nearby Canaveral Airforce Station that currently hosts missions to the ISS. Consequently, SpaceX have chosen a location in nearby Cocoa with easy access to those launch sites.
The site they chose was originally a steel fabricator, for obvious reasons. In fact, the yard is still labelled 'Coastal Steel' on Google maps, which makes it hard to find.
The site is accessed by Sidco Road, a turn off west of Highway 1, just south of the intersection with Highway 528, the turnpike from Orlando to Port Canaveral. The old Coastal Steel lot is right at the very end of Sidco Rd, which traverses a mile or two of run-down industrial estate beforehand. You can't miss it, because Sidco Road ends at a wide turn-around with the gates to SpaceX at the very end. The main fabrication shed is on the right. Starship is currently being assembled to the left of that shed.
What I Saw
Compared with, say, the enormous rocket factory Blue Origin is building a few miles to the north east, just outside the Kennedy Space Centre Visitor Complex, the SpaceX site on Cidco Rd isn't much. But compared with other companies nearby it looks clean, tidy and well organised. The guards have SpaceX logoed caps and the security truck has SpaceX on the side, but when I went there was no SpaceX sign on the gate or buildings yet.
The guard was friendly, so I parked up on the turn-around and peered over the fence. What I saw was a big silver rocket climbing above the large shed you can see on Google maps. Working on the silver rocket were a couple of hard-hatted guys in a cherry picker. Within the shed was another cylindrical rocket section and behind the shed and half hidden from the road was another, taller section of rocket fuselage in the same polished stainless steel. There was no sign of the Raptor rocket engine that others had photographed recently; perhaps it was underneath the big black tarp' I saw at the rear of the shed.
When you go, things will doubtless have moved on, which is why the place is an exciting visit: SpaceX is working rapidly and progress will likely be apparent from week to week, in contrast to other rocket projects where nothing seems to change from one year to the next (I'm looking at you, NASA and SLS) and happen inside and out-of-sight anyway.
<![if !vml]>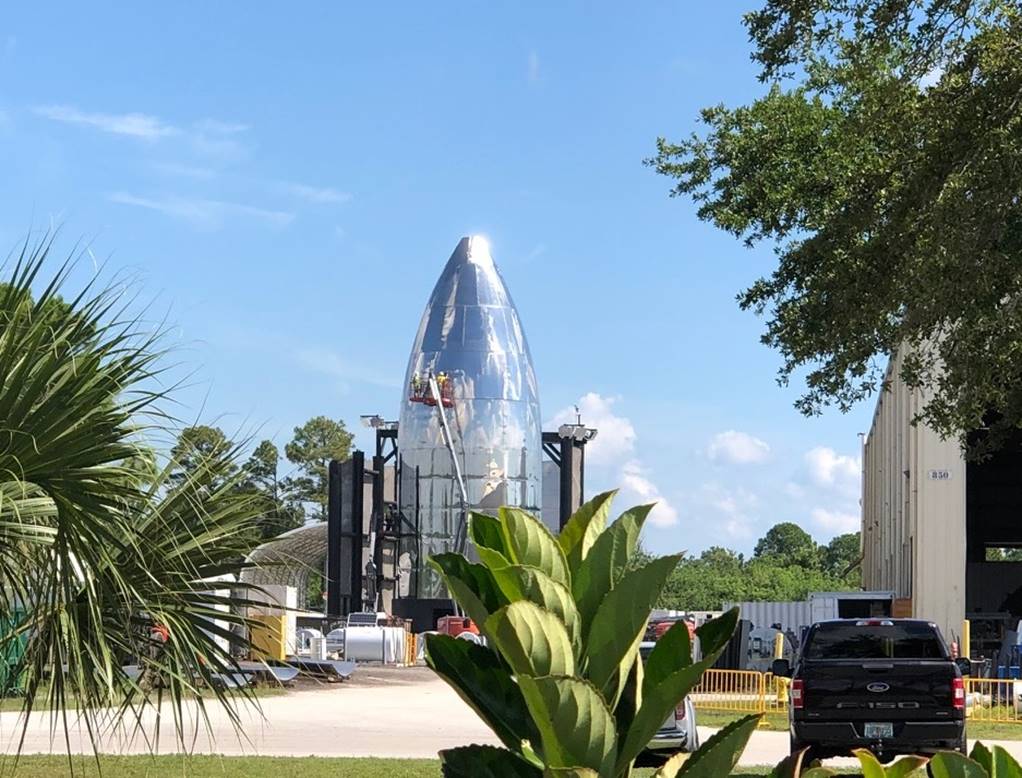 <![endif]>
SpaceX Starship prototype in Florida
<![if !vml]>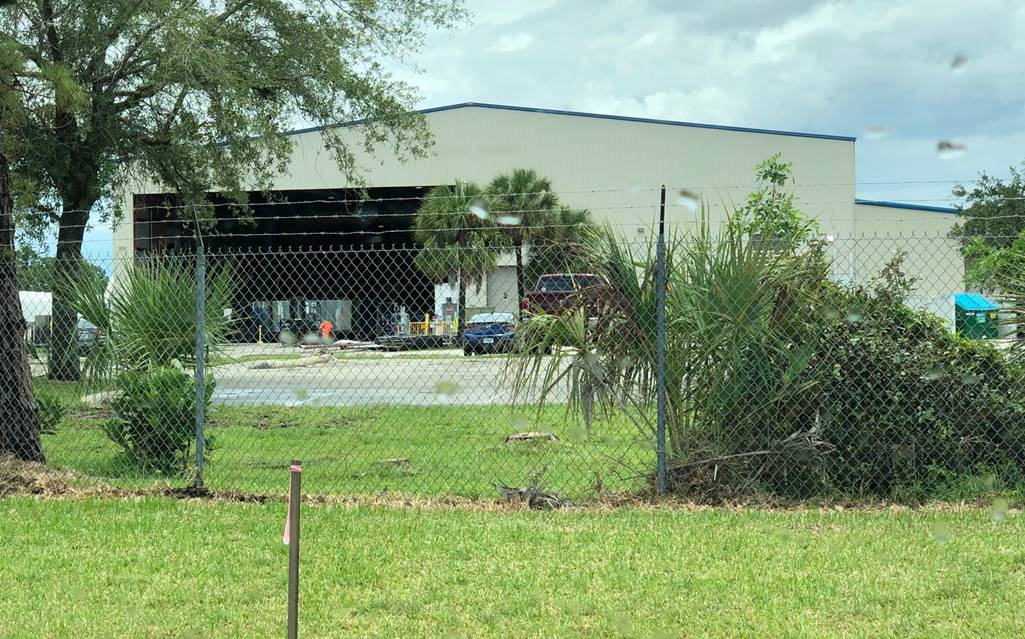 <![endif]>
<![if !vml]>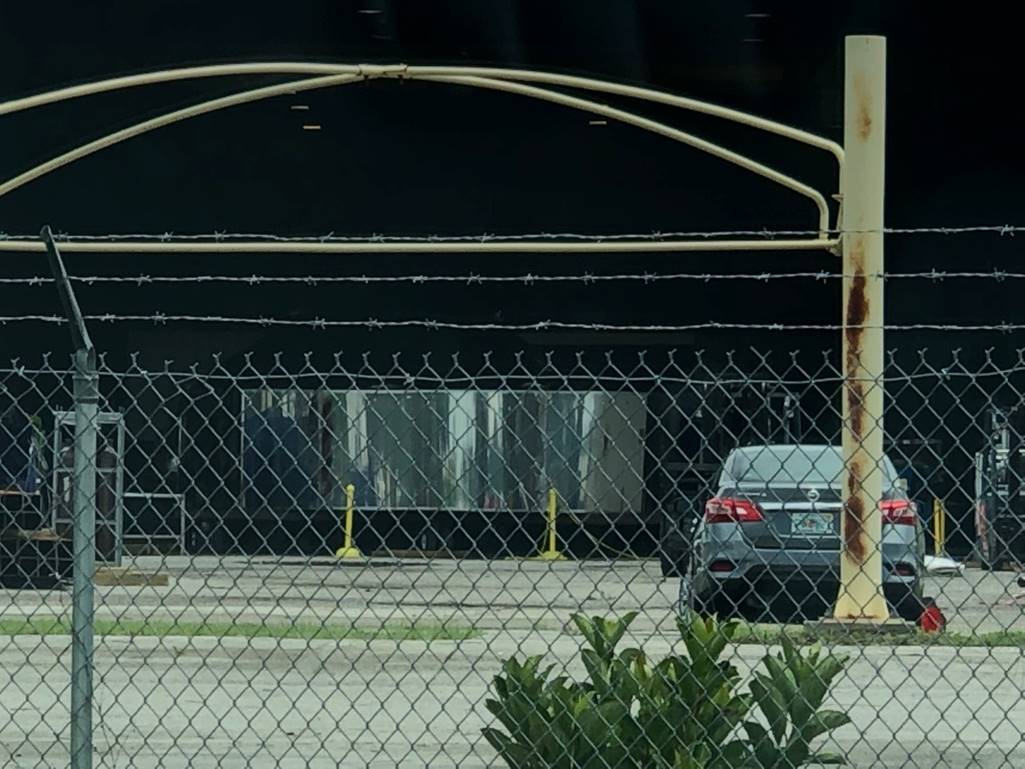 <![endif]>
Another section waiting to be welded into the growing Starship
<![if !vml]>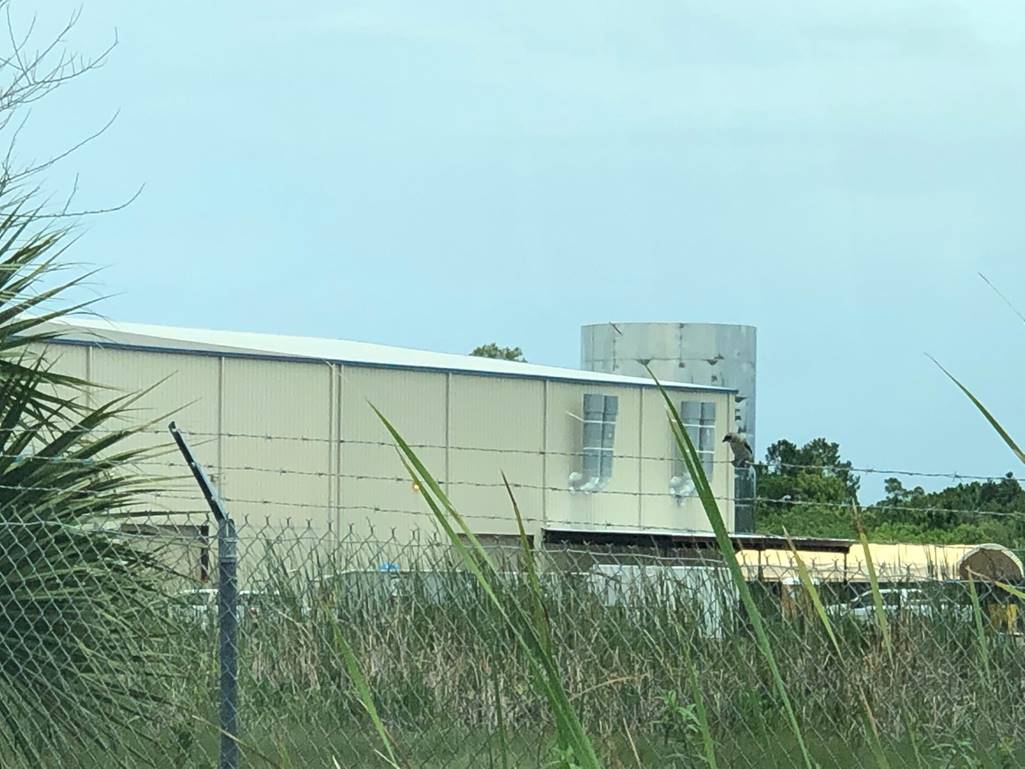 <![endif]>
The SpaceX site at Cidco Road in Cocoa, Florida, with another section of rocket
<![if !vml]>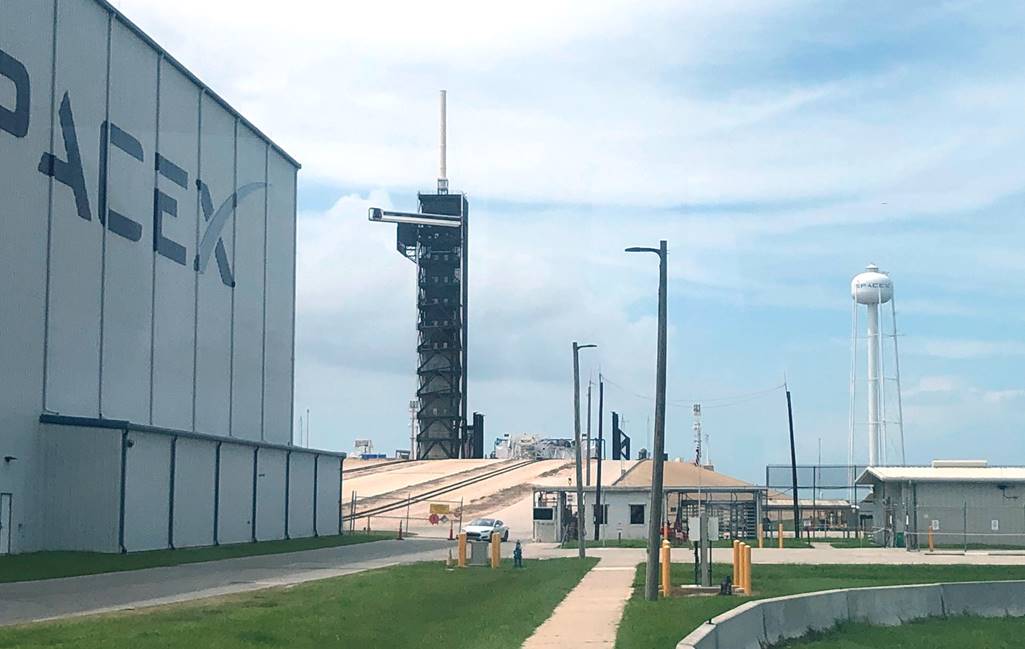 <![endif]>
Launch Complex 39A at the Kennedy Space Centre – a possible launch site for Starship test articles
Summary: SpaceX's Florida Starship is an easy and interesting side-trip on a visit to Cape Canaveral or Orlando. No one seems bothered if you rock up and take a few pics over the fence.