Takahashi Focuser and Accessory Colours
<![if !vml]>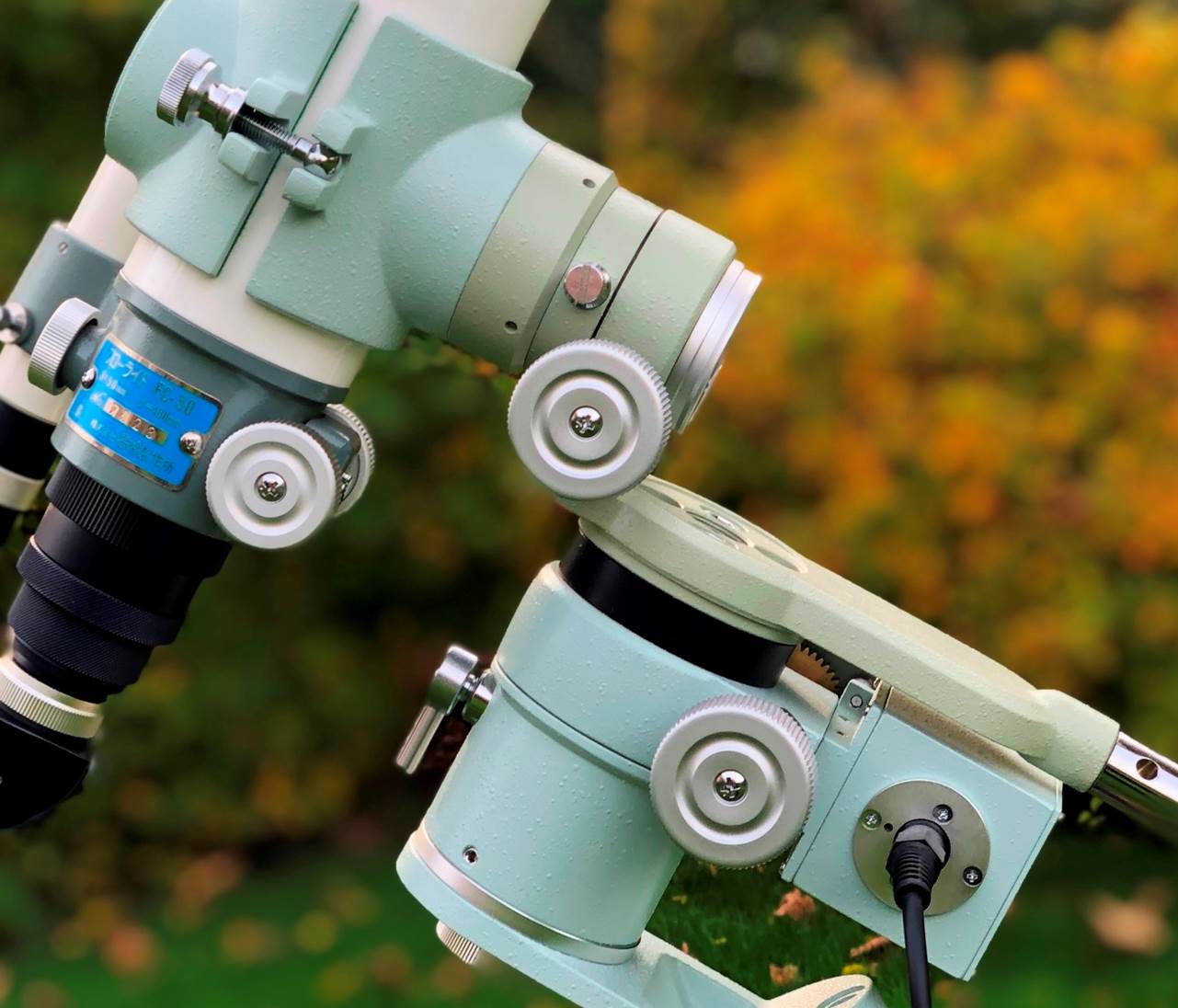 <![endif]>
Three Takahashi colours – grey, classic green and blue - in one setup, for comparison.
Here I describe the range of Takahashi focuser and accessory (rings, finder mounts etc) paint colours (the ones I'm aware of – there may be more) roughly in chronological order, with examples where possible at the end.
(Got a Takahashi with a different colour? Send me a pic!)
Black
Traditional smooth black graced the earliest Taks, like the TS-65 and some FC-65s, for both focuser and (in gloss) the lens ring. Black, with a textured surface like other later colours, has re-surfaced in recent special editions like the 1st edition FC-100DL (second-run FC-100DL have standard lime green or pale blue focusers). Special livery FS-60s issued for Tak's 80th anniversary have black focusers too.
Blue-grey
Often seen in earlier triplet models like the FCT-76 and the FC-50 too. Also found on some early FC-60s and other 1980s era Tak's, including the larger models (FC-76, FC-100, FC-125). This had a glossier finish compared to later colours and was probably a traditional enamel vs powder coat.
Metallic ('Hammerite') blue
A mid metallic blue that reminds of 'Hammerite' is sometimes found on larger early FCs, like the FC-125. It seems to have been used for accessories too, but must be pretty rare as I've never encountered this colour personally.
Lime Green
For many years this was the Takahashi colour and is the most common, found on a wide range of scopes including the later original FC-series FS-series and mounts too.
Gloss Royal Blue
Later FS series scopes have gloss blue lens rings (earlier examples green to match the focuser). This colour is never found on focusers and accessories, as far as I know.
Pale Blue
This is Takahashi's current colour at the time of writing (late 2020).
In around 2016 Tak' switched to a bluer shade, in a move that meant my PM-SP mount has an annoying combination of the two (see above). Classic Taks (FCs, FSs) never came in this colour.
Silver
Some recent Tak's have silver lens rings and caps and sometimes the focuser ring (see FC-100DZ below) too.
Tube Colours
Regular production tubes are off-white, except the Epsilon series, which have orange tubes. Some 80th anniversary FS-60s are to be found with silver or dark metallic blue as a tube finish.
Examples
<![if !vml]>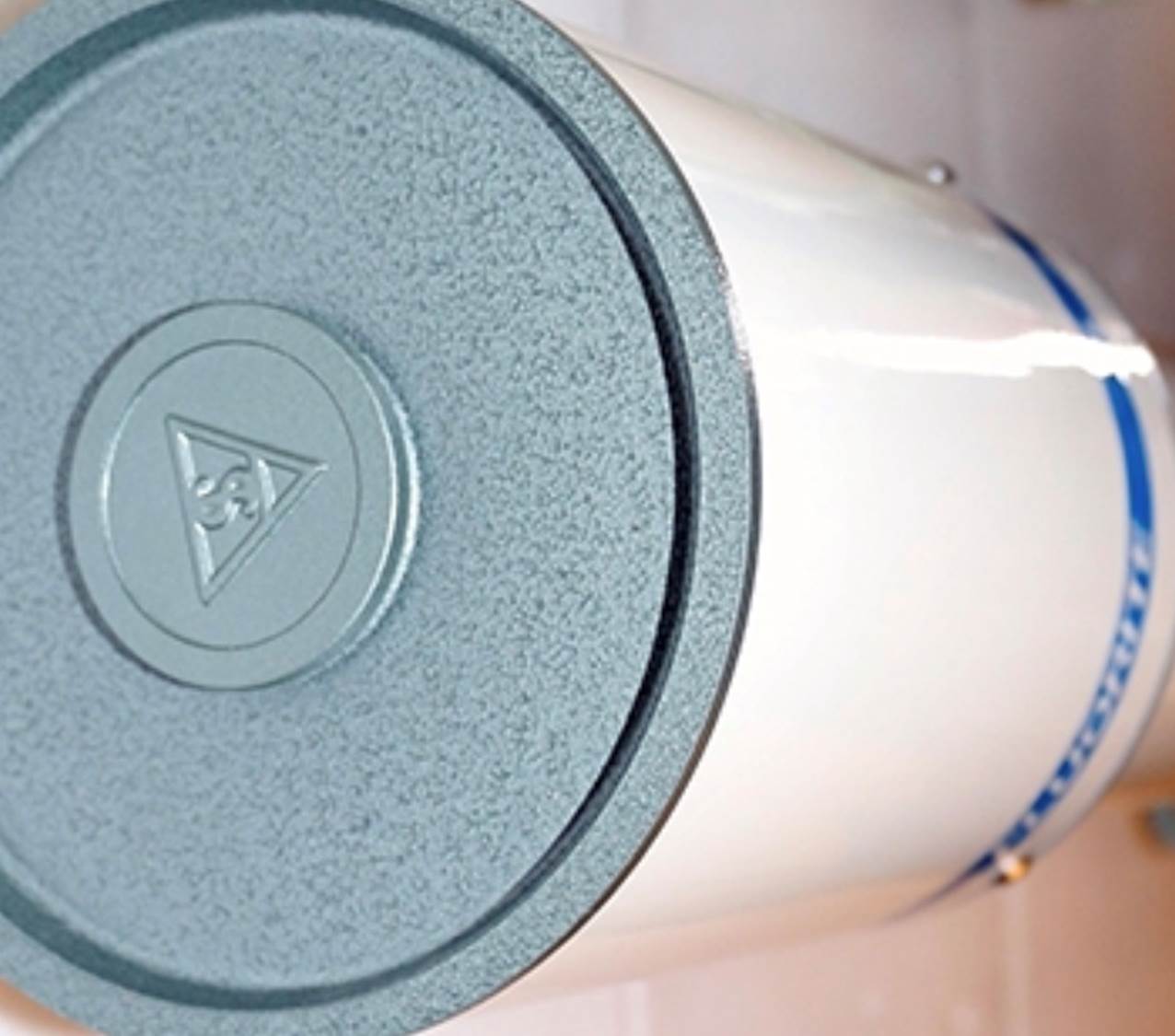 <![endif]>
 'Hammerite' metallic blue – 1980s?
<![if !vml]>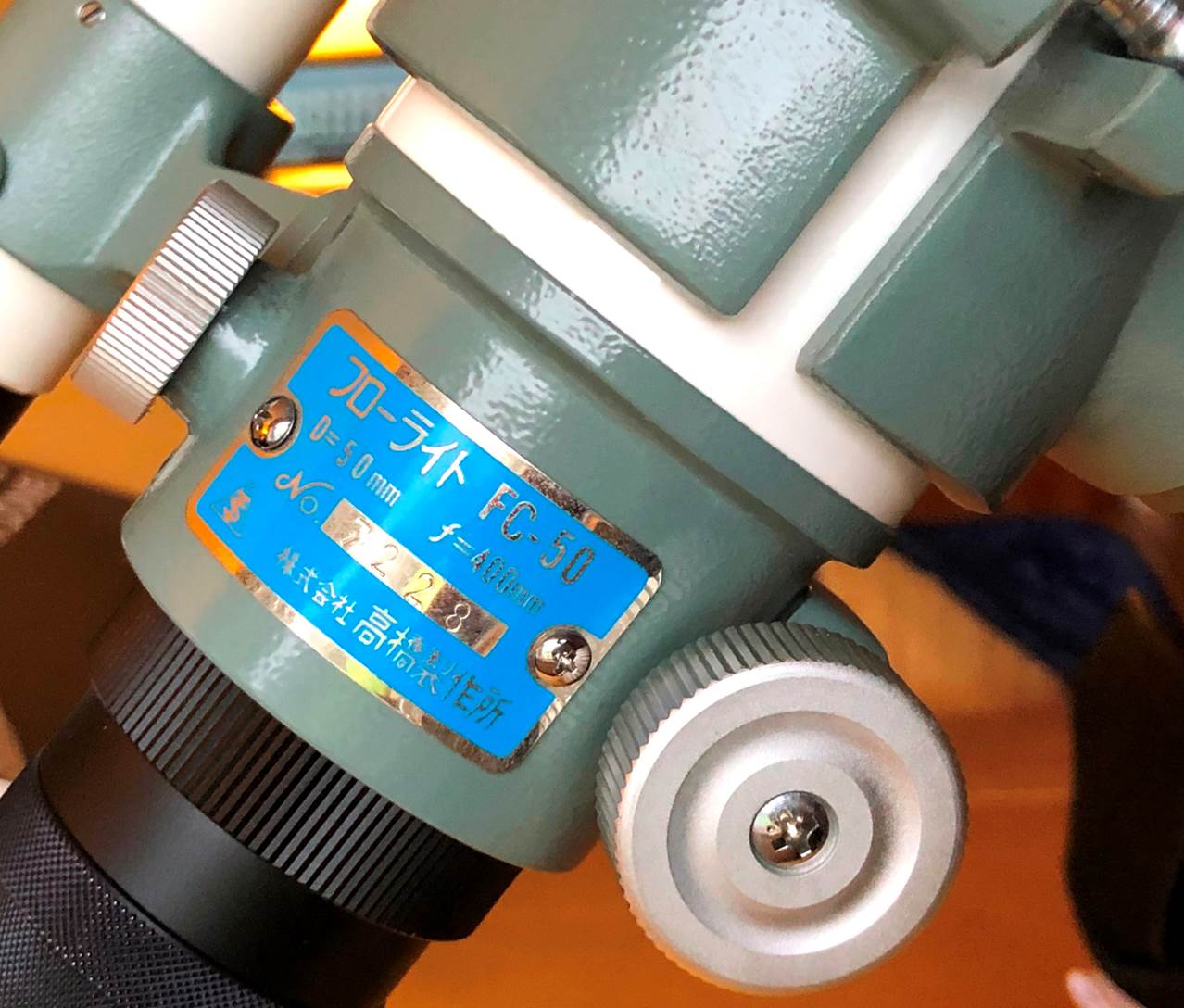 <![endif]>
Blue-grey on a 1980s FC-50.
<![if !vml]>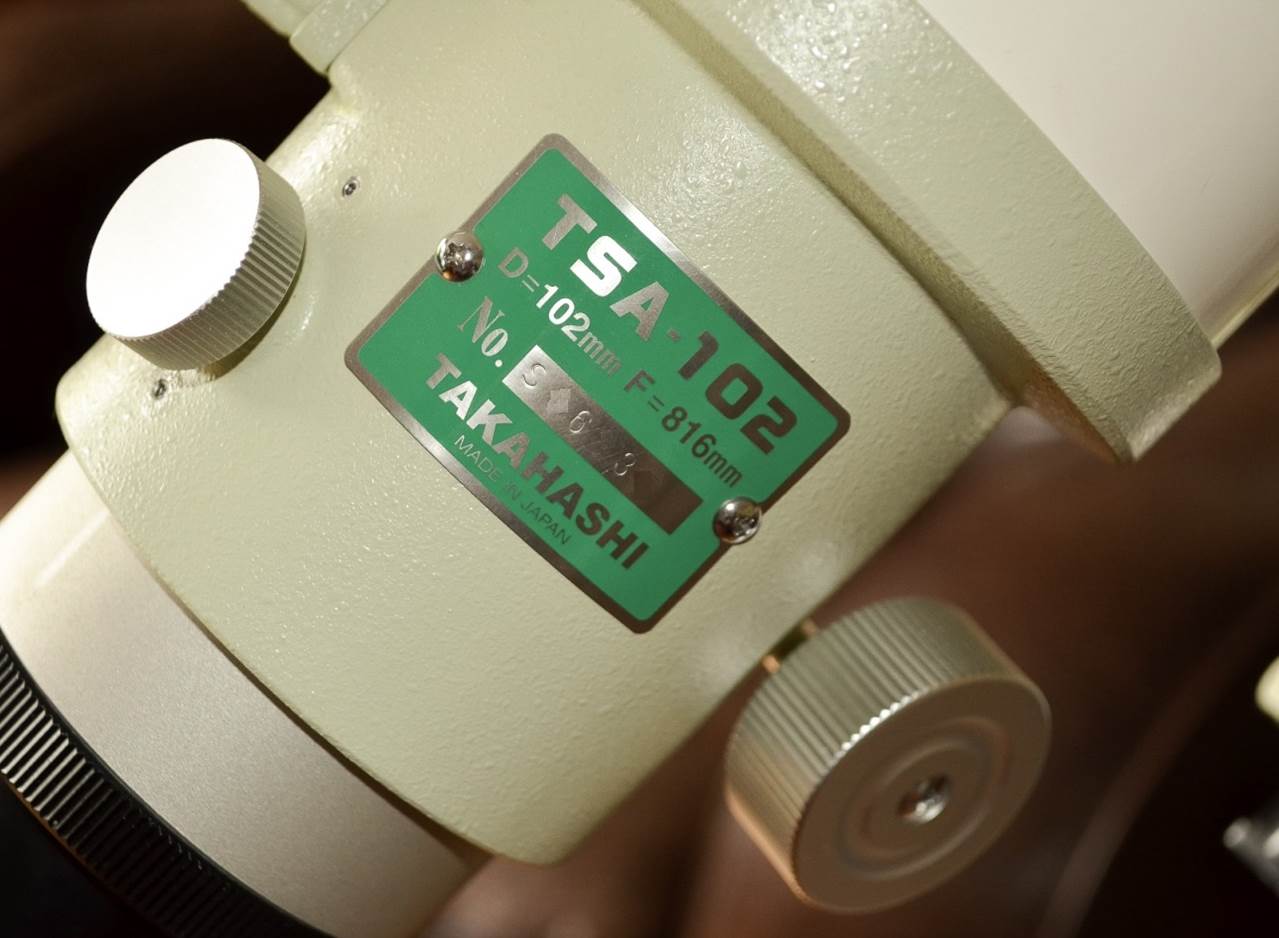 <![endif]>
Classic Tak' lime green on a c. 2007 TSA-102.
<![if !vml]>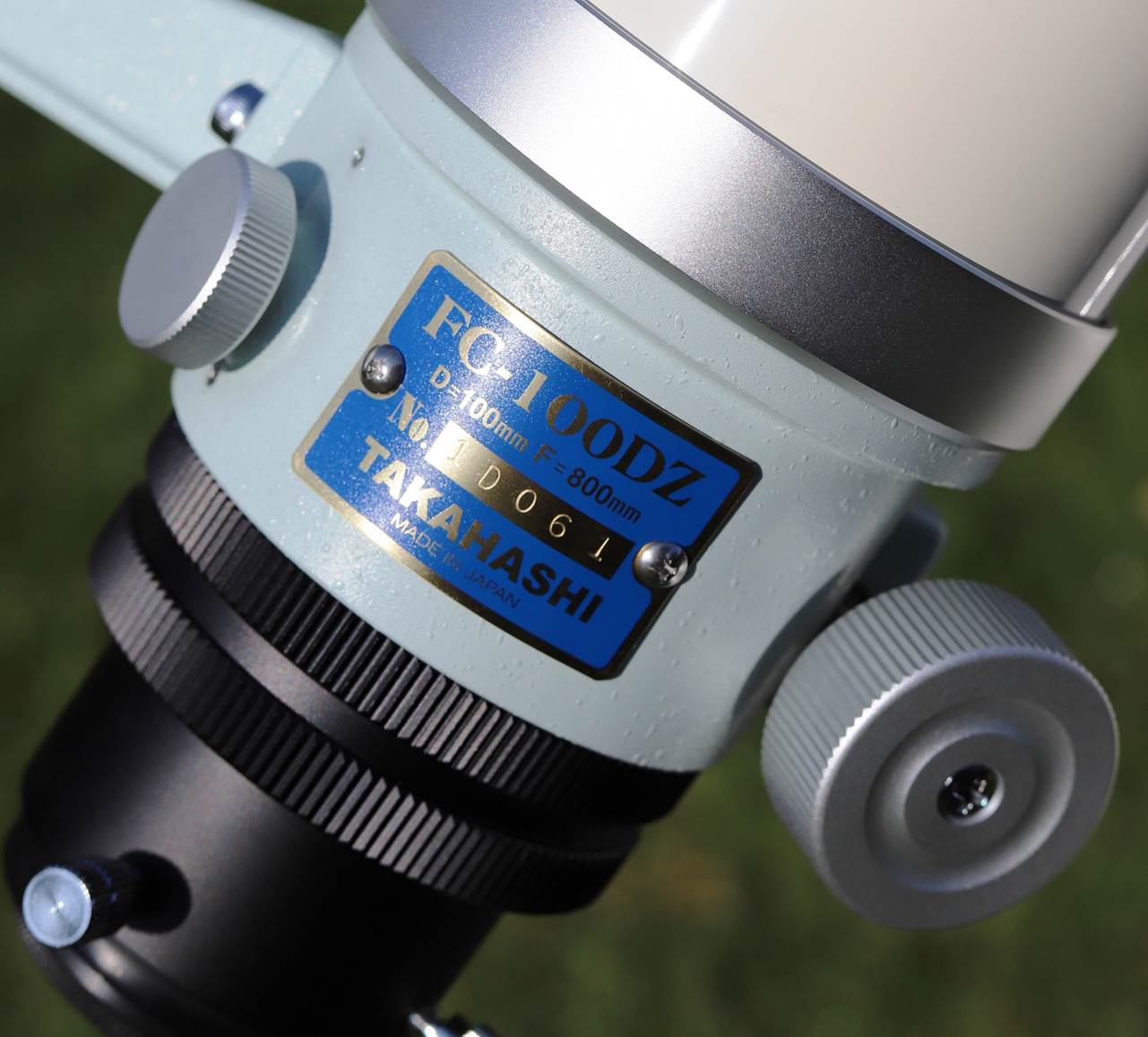 <![endif]>
New light blue on a 2020 FC-100DZ.
<![if !vml]>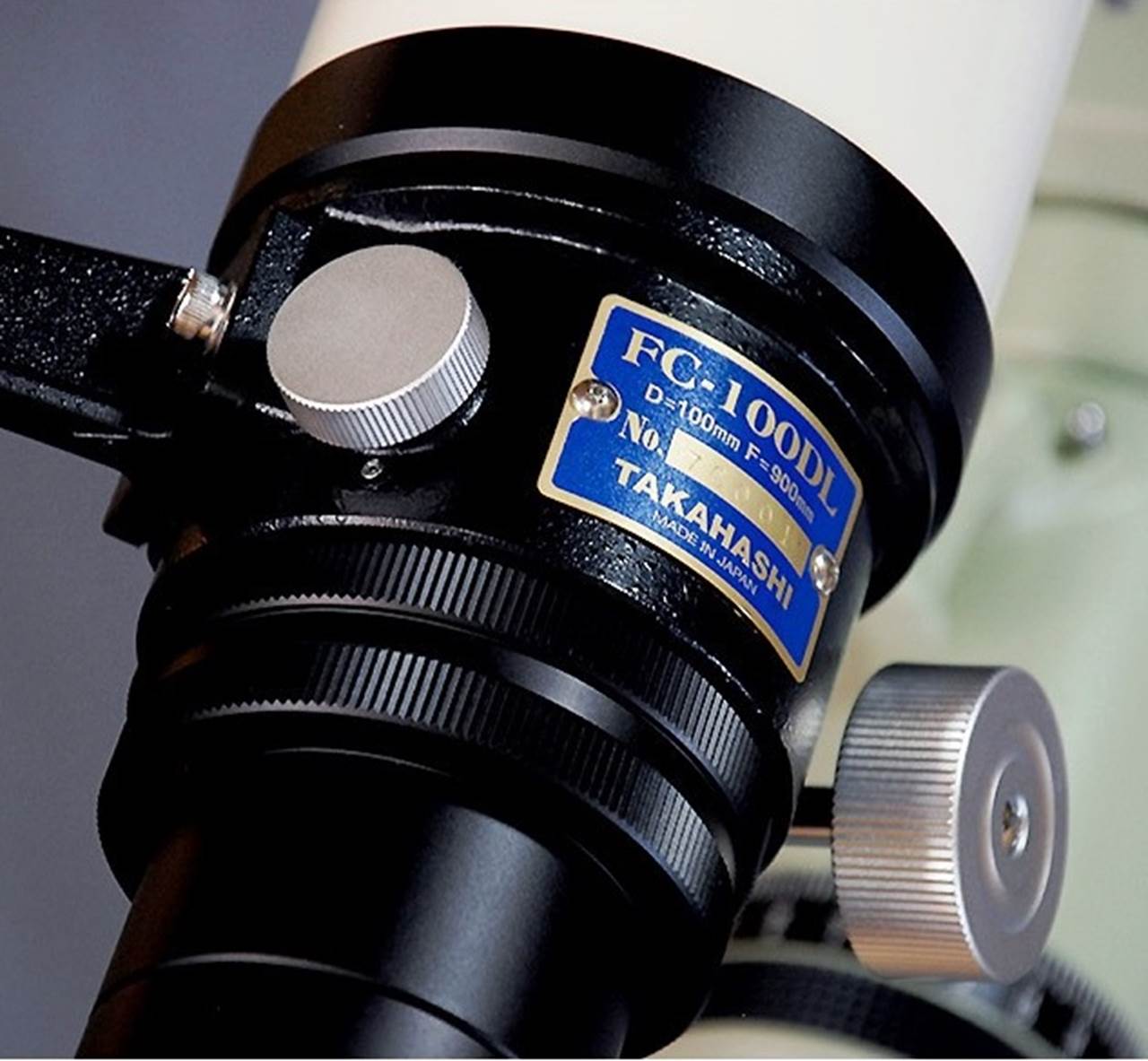 <![endif]>
New black on a c. 2012 FC-100DL (stock Tak' image).
<![if !vml]>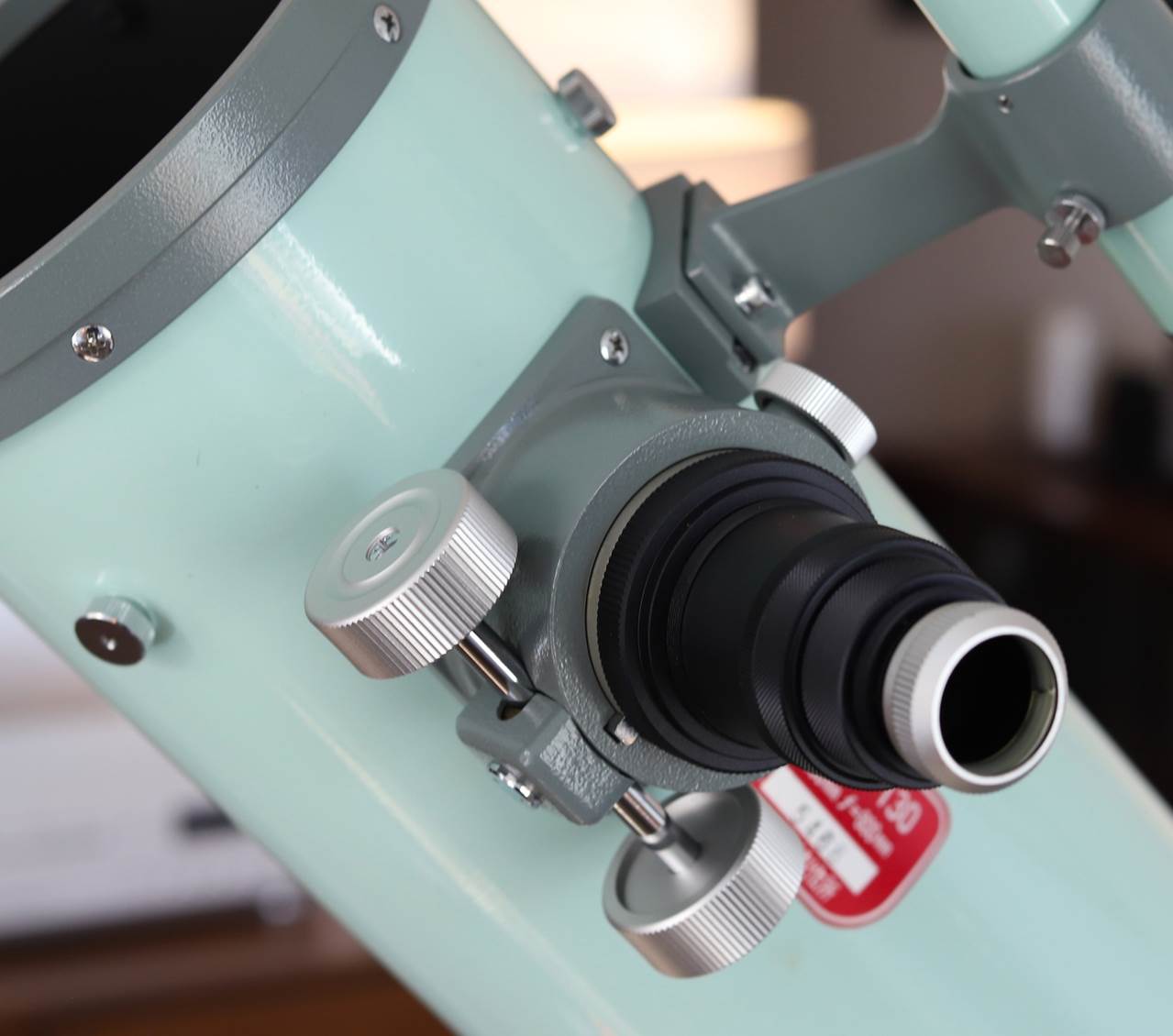 <![endif]>
Stock tube colour is a creamy white, apart from the orange Epsilon series and some special editions.